5 Ways to Make CME Event Registration Easier
Dec 21, 2021 Read Time: 3 min
by Cadmium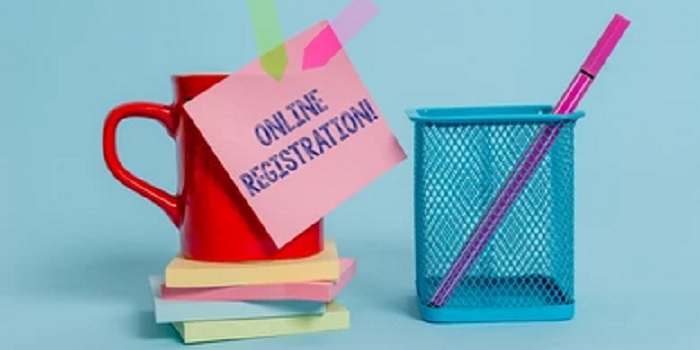 You offer high-quality CME events for your learners. But can you say that your event registration is simple for your medical learners, or do they often give up and go to another event where the registration is more straightforward?
For any kind of CME event—or even a course—registration should be an uncomplicated task.
So, is your registration process confusing to your learners? If they seem to be leaving before their registration is complete, chances are that your software may be to blame.
In this post, we talk about five ways to make CME event registration easier.
1. Provide a Clean User Interface
Present your learners with a user interface (UI) that's easy to use. No one wants to get lost as soon as they log into your software. They should be able to view everything that they need in one place.
The goal of an effective UI is to make your learners' experience easy and intuitive so there is minimal effort on their part to find the necessary information, which will make their CME event registration easier.
Using a tabbed interface should show various activities, like CME courses, RSS/Grand Grounds, Learning Groups, as well as credit history and contact information.
When your learners remain engaged in your registration process, expect to see improved revenue because your software is doing all the heavy lifting for you.
2. Use Coupons and Activity Registrations
Coupons are always great add-ons when it comes to shopping anywhere, whether it's on Amazon, Apple, other online stores, or local shopping venues. The whole purpose is for customers to purchase more products or services. The same goes for your event registrations. Coupons entice learners to register for more activities taking place in your CME events.
You can even provide gift cards to entice your learners to add more to their CME event purchases. They will receive even more high-quality event content from you, and they can have the bonus of free stuff at Apple, Amazon, and other places.
3. Sell Your Event as a Single Activity or a Set of Bundled Activities
Other ways to make CME event registration easier for your learners is to sell your event as a single activity or enable learners to bundle their activities. They can mix and match activities to meet their individual needs. Learners have tight schedules with various commitments, so they may be limited to what they can attend when it comes to your event. For example, they can purchase one full annual conference, bundle that with courses that meet their CME requirements, or even register for a group of courses. Having the right software provides them with the capacity to do what works best for them.
4. Provide Single Sign-On Capability
Another way to make CME event registration easier is to supply your learners with a seamless experience. This can be done using a single sign-on (SSO) capability. An SSO is an authentication method that uses one set of credentials to enable multiple software systems. This way, your learners don't have to sign into every application that they use. It enables them to access all their apps without needing to repeatedly prove their credentials. Your learners won't need to log in to do their event registration and then again to make their payments or to contact support if they have any questions about your CME event.
5. Make Event Payment Easy
There's nothing worse than doing online shopping of any kind and hitting a stone wall when it comes time to check out. The same goes for your own check-out process.
Your learners have chosen their particular events and activities and are ready to pay. However, if the payment process is vague, you run the risk of them leaving their shopping cart abandoned—permanently. Make their enrollment easy using a check or credit card. If they're registering for a free activity, those should be instantly purchasable.
Let Your Learners Keep Coming Back for More CME Events with EthosCE
If you want to make your CME event registrations easier, use EthosCE, a software platform that takes your learners seamlessly through the full registration process. When your learners see that you've simplified your event registration, they know that you're looking out for them. After all, a better registration experience provides them with a better learner experience—and keeps them coming back for more.
At EthosCE, we understand the challenges of staying up to date and compliant with ACCME changes. We know how critical it is to get things done right the first time when it comes to team-based education and success.

To learn how EthosCE can enhance the continuing education of your healthcare teams, schedule a free 1-on-1 demo with one of our specialists today!
Related Insights
Sign up for our newsletter