Why Aren't Event Apps for Meeting Planners?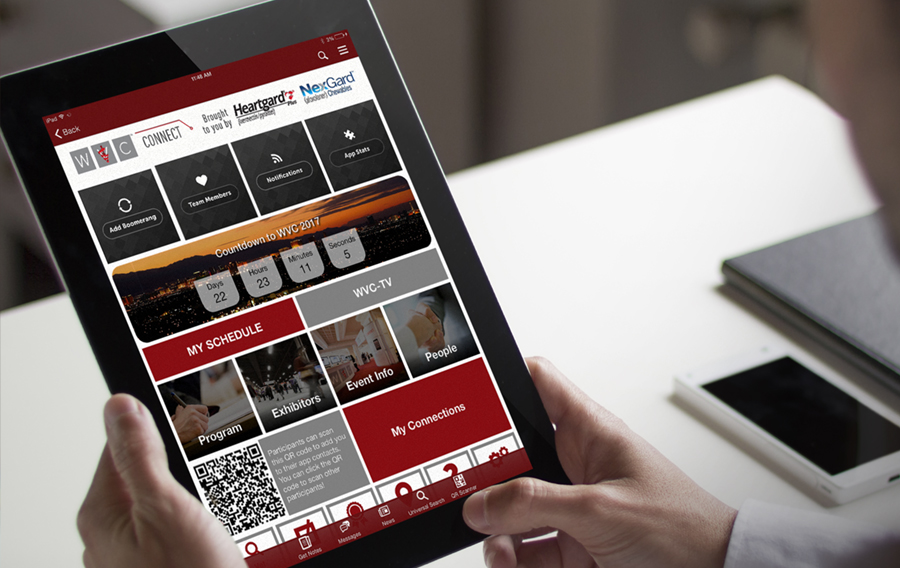 How WVC Annual Ditched Their Walkie-Talkies & Binders and Brought Onsite Conference Management Into the 21st Century
Veterinary professionals congregate each year at the Western Veterinary Conference (WVC) for one of the largest, most influential gatherings of veterinary professionals in the world. The show is a comprehensive five-day educational event to connect, inspire and fuel attendees' passion for animal healthcare. During WVC's 89th Annual Conference, CadmiumCD introduced eventScribe Boost, an enhanced version of its eventScribe Conference App, with breakthrough features that extend beyond the educational experience of attendees. Here's what happened.
Why aren't event apps for meeting planners?
CadmiumCD noticed a huge problem in the event app market: most event apps were glorified social media feeds with schedule functionality. eventScribe has always been a little different, pioneering educational features like slide-sharing and note-taking on slides. But there was something missing. Despite the existence of strong event management software tools like those available as part of the myCadmium platform, these tools were not easy to use onsite where meeting planners needed them most. WVC noticed this too. Together CadmiumCD and WVC worked to find a solution.
There were a few problems WVC needed to solve to be more efficient onsite:
Transition functionality from old, expensive technology (like walkie-talkies and event binders) into their mobile app;
Manage their data from one platform that integrated with all content delivery systems (apps, websites, signage); and
Give attendees and speakers the best experience possible (easy-to-use, seamless user experience, no hassle).
The result was a new product, eventScribe Boost, that could be used as a standalone product, or layered on their eventScribe App for attendees. WVC was able to get rid of a large majority of their walkie-talkies and digitize their contact sheets, because all their vendor, speaker, and attendee contact information was housed in Boost. They were also able to use the app to communicate instantly with attendees through mobile push notifications and access real-time app stats.

What exactly does eventScribe Boost do?
eventScribe Boost is an enhanced version of its eventScribe Conference App, with breakthrough features that extend beyond the educational experience of attendees. It's a revolutionary piece of the meeting planning puzzle because it allows planners to manage all their content, data, and stakeholders in real-time, right from the app their attendees are using for the first time ever. Now, when planners, speakers, or vendors log in to a conference's eventScribe App, they are greeted with alternate content blocks that relate to their specific role.
Speakers, for example, receive the speaker ready room hours at the top of the app, a seamless speaker ready room log-in experience, and a personalized schedule based on their assigned sessions. Vendors have a button for team members, which lists all onsite contacts, and allows them to text, call, or email a particular person with one touch. Meeting planners have widgets for to-dos, team members, notifications, and app stats, so they can pull data in real-time and react accordingly.
eventScribe Boost connects with CadmiumCD's conference planning and data management system, the Conference Harvester, so that changes made onsite update any eventScribe products, including Conference Apps, Websites, and Digital Signage. When WVC needed to make a change to the schedule or a speaker uploaded a new version of their presentation, those changes could be made in the Conference Harvester and were reflected across the board on the WVC website, app, signage, and AV systems.
Benefits for Meeting Professionals
Stay Organized – Access notes, tear sheets, room setups, and other logistics details, all from your event app.
Ditch the Walkies – Contact team members, vendors, and other stakeholders at the touch of a button.
React to Problems – Create to-dos and prioritize tasks so your team can react to your conference's needs.
Here's what Tracy Covert, Digital Assets Manager from WVC, had to say about the app:
"Implementing the new Boost feature this year was a great help to staff, speakers, and vendors, especially onsite. It allowed us to easily communicate with each other and our participants and address issues before they were ever realized by our audience. This was our first year without radio communication and we did not miss them one bit. Boost was a great solution and a welcome new addition we will continue to use."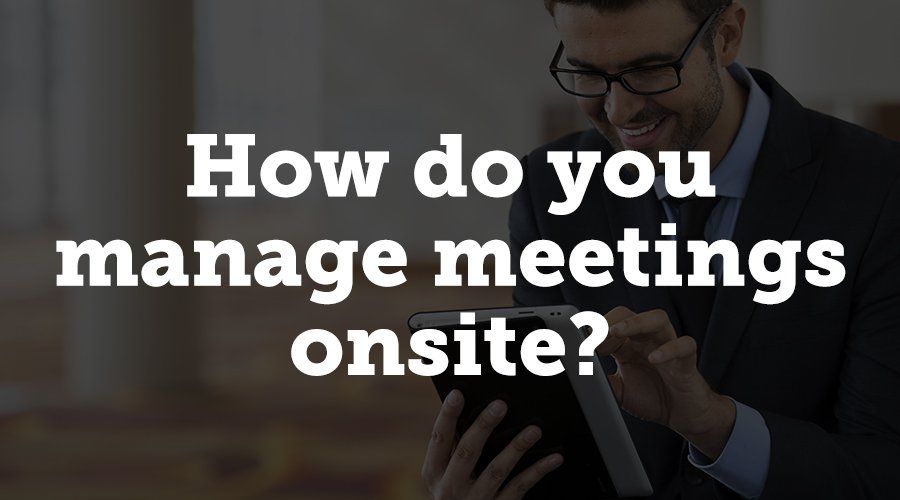 How do you manage meetings onsite?
Leave a comment below and tell us how you currently manage your meetings onsite, what you think about Boost, and if you have any additional questions or comments. If you're interested in using Boost at your conferences, request a demo or reach out to discover pricing options.
Sign up for our newsletter