10 Years of Paperless Conference Proceedings at Greenbuild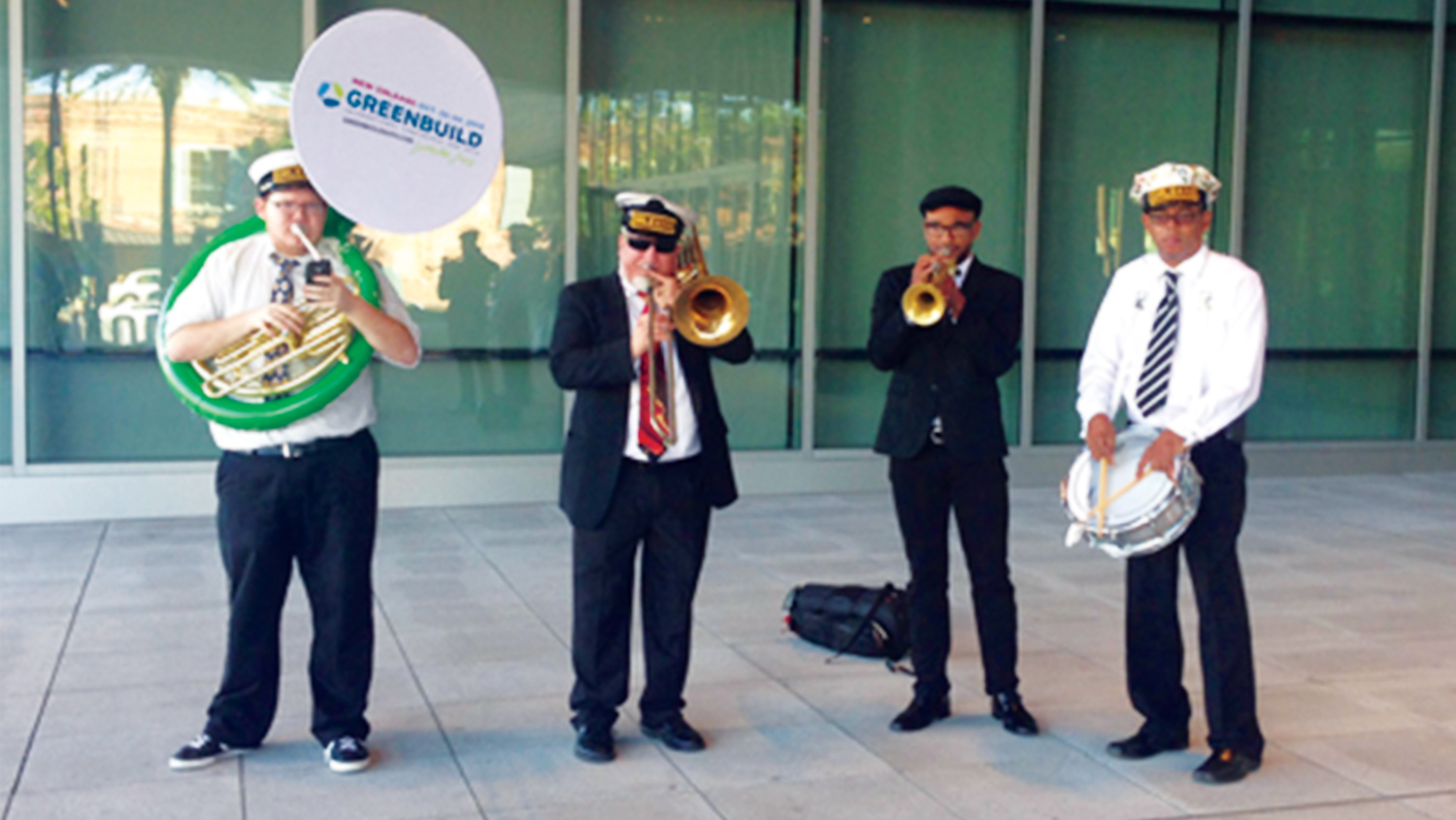 Greenbuild 2014: Leadership Jazz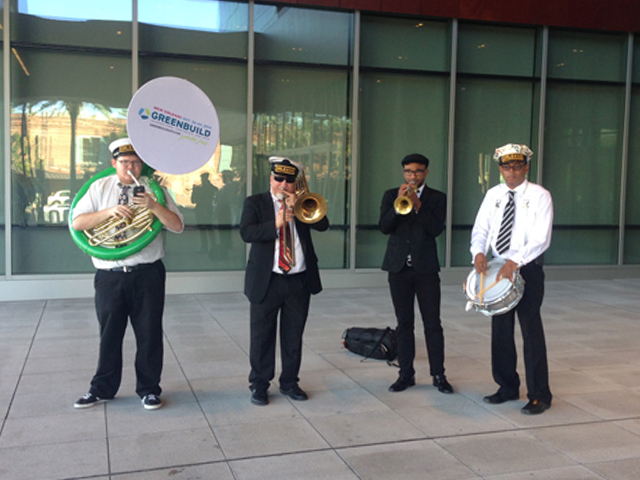 I sit here in New Orleans, listening to the jazz and enjoying the beautiful weather, thinking how much better things might be if everyone embraced the simple NOLA style.
I'm here for one of CadmiumCD's favorite events, the Greenbuild International Conference and Expo. We've been recording Greenbuild for ten years now and the innovation we see just keeps getting better and better, making environmentally sustainable dreams a possibility.
New Orleans seems to be the perfect city for Greenbuild this year, because the innovations so many bring to the table do seem to embrace simplicity, community, and a fun, jazzy, way forward.
CadmiumCD's Innovative Contribution to Greenbuild
CadmiumCD is also proud to contribute its own simple form of innovation to the Greenbuild mix. For the past 10 years we've been doing our small part to help the Greenbuild International Conference and Expo earn its spot as one of the leaders in the sustainable construction industry.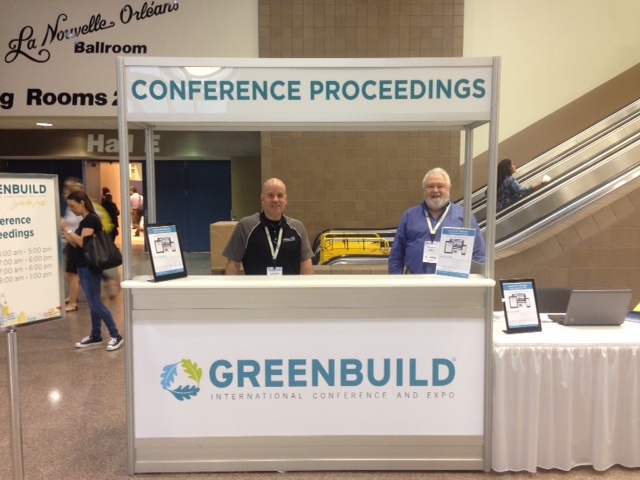 Back in 2005 we began recording Greenbuild and distributing the audio on CD to attendees. This was in a time when big bulky binders full of printed Conference Proceedings was the standard. We helped Greenbuild lead the way forward with a more compact, more environmentally friendly method.
Now, a decade later, and we've gone completely green! CadmiumCD now provides Conference Proceedings to Greenbuild attendees exclusively in the cloud, online, practically no physical materials necessary (except a computer, smartphone, or tablet of course).
The History of Conference Proceedings in Sustainability
This year attendees purchased the Conference Proceedings at registration or from our wonderful sales team in front of the Greenbuild Expo Hall. We used Square as our merchant processor, eliminating the need for paper receipts entirely (the Square app sends customers an email or text version of their receipts).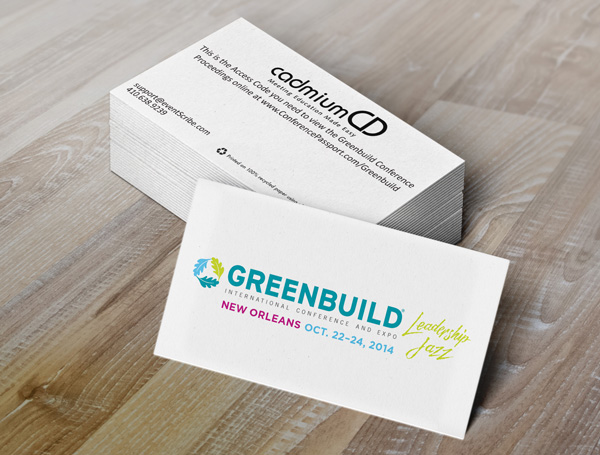 We also gave out small Key Cards with each customer's log-in information for the website where attendees could access their Conference Proceedings. These however were printed on completely recycled paper with a plant-based ink!
Attendees who purchase the Greenbuild Conference Proceedings are given a range of choices.
Depending on the package they bought, they can access PDF files and presentation files, stream audio and video, download and share session materials with colleague, and view content dating all the way back to 2006. There are options no matter how they prefer to jazz up their education (New Orleans style).
Let's Keep on Innovating!
Digital Conference Proceedings like this are great for those of us that are human, who can't make it to every single session the conference has to offer, and who prefer to return to the original content to cross reference our notes. Most importantly, it is a simple way for attendees to access an online encyclopedia of all the innovation Greenbuild has to offer for years to come.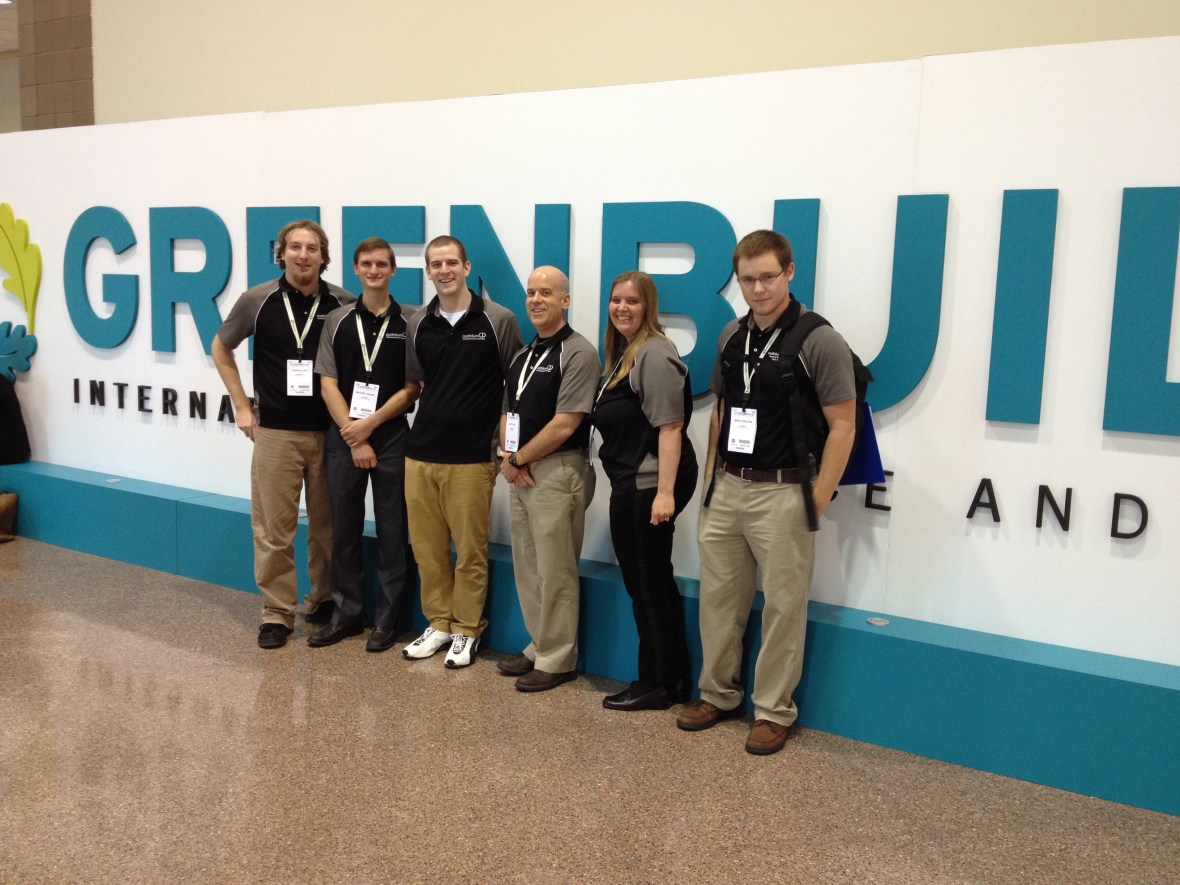 So thank you USGBC and Hanley Wood for allowing us to innovate with you, and thank you Greenbuild attendees for fostering such a fun, jazzy community that we love being part of!
About Michael Doane
Michael Doane is head of marketing at CadmiumCD. He is focused on educating event planners about the benefits of implementing technology at their trade shows and conferences. Download his free eBook, "The Most Influential Advances in Event Technology", then connect with him on LinkedIn or Twitter.
Related Insights
Sign up for our newsletter