4 Strategies to Increase Association Event Attendance
Feb 12, 2020 Read Time: 5 min
by Cadmium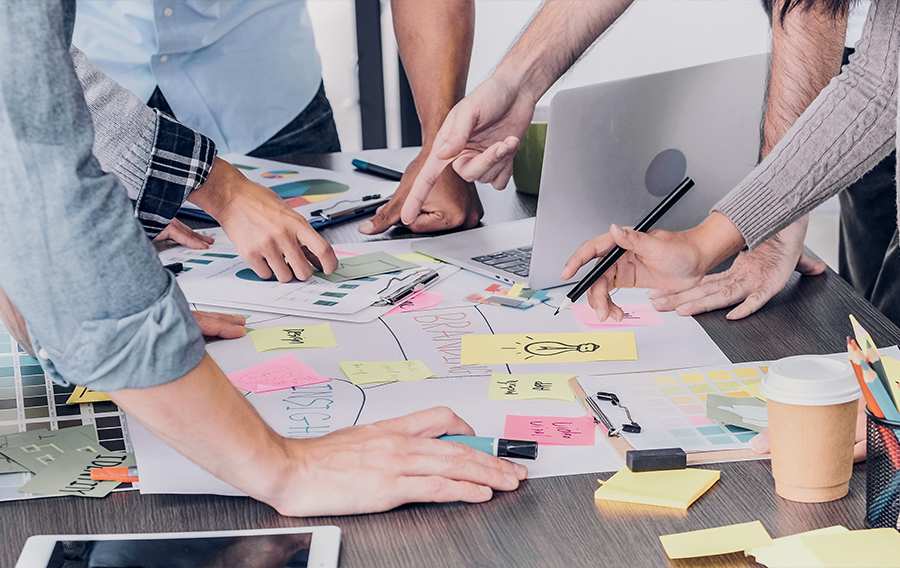 Written by Pete Zimek, founder and CEO of Novi AMS
Boosting your association's event attendance shouldn't add extra stress. Check out these effective strategies to execute your event and see a great turnout.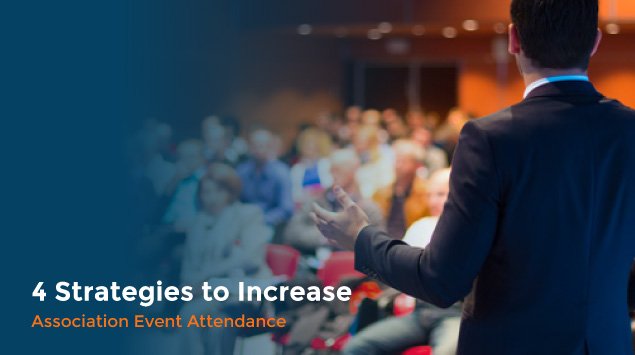 Planning and executing an event is a challenge enough on its own. As an association, you want to provide an opportunity for your members to learn and meet other people in their field. But how can you ensure that enough people attend your actual event?
Here are four tips to get you started.
1. Streamline your communication.
As you aim to increase your event attendance, your communication method is key. This is especially important when you're promoting your event and attempting to reach out to potential attendees.
Your members want to hear about your upcoming events, but they don't want to be inundated with emails. Otherwise, they may start ignoring most of your outreach and miss an important and/or relevant event invitation. For that reason, be sure to personalize and appropriately scale your email outreach.
Choose an AMS with communication tools you can take advantage of. These tools should help you streamline your communication process by:
Only sending out information about events to

relevant recipients

.

Integrating with email marketing services

like MailChimp and Constant Contact.

Creating segmented groups

, such as location, to ensure members hear about events taking place near them.

Sending marketing emails

to attendees as well as non-registered members.
Having the right communication and email marketing system is one of the most functional tools you'll need in your AMS to boost your event attendance. By offering relevant information about events that your message recipients would be most interested in, you'll increase the chances that they'll register.
Even more, if you can create segmented groups within your AMS's communication tools and integrate with email marketing automation services, you'll be able to streamline your entire email outreach process.

2. Make it easy to register.
Building on your marketing outreach should only be one part of your plan to boost your event attendance. After all, once you have individuals interested in your event, there should be an easy way for them to register.
An easy registration process will create a great first impression of your association's event. Allow attendees to register through your website and browse your event calendar, all while keeping track of the events they've registered for.
Use an AMS with an event management component that allows you to:
Let members review their event registrations.

Give your members the ability to view the events they've signed up for and keep track of what they have attended.

Create an events calendar.

Offering a calendar that lists all of your events will help your members access information about each of your upcoming events, easily narrow down the events they're interested in, and begin planning what they want to attend.

Work with complex ticket structures.

Use an AMS that isn't a one-size-fits-all registration solution. Registration forms with targeted ticket structures create a great user experience because only certain users will see certain ticket types specifically meant for them.

Set a timeline and capacity.

Set your registration timeline and the number of attendees you'll cap your event at.

Create a master registration list.

Stay on top of your registered users with a master registration list that keeps you organized and allows for a stress-free planning experience.
When you provide an easy registration process for your event attendees, the convenience and ease will make them more likely to complete their registrations. Allow them to review the events they've registered for so both they and your staff can stay organized, and create a personalized experience that helps them see only the ticket types relevant to them as they go through the process.

3. Use social media.
Social media is an effective tool you can use to promote your event. Its versatility allows you to promote before, during, and even after the event takes place. Even more, it's a great way to stay in touch with your members.
Because social media provides your association with additional marketing opportunities and helps keep your members engaged, this can result in more event registrations.
This means you can:
Link to your association's Facebook, Twitter, and LinkedIn pages.

Connect with your members on social media by providing the links to your social media accounts. This way, you can post upcoming events and links to registration forms and they'll be able to easily access it.

Embed a social feed on your website.

A social feed that automatically updates on your website will be useful for members who aren't on social media as much. Now they can view your event information regardless of where they are.
Even beyond connecting your social feeds and pages, you can further promote your event with social media. Use strategies like:
A dedicated hashtag that's unified across all platforms.

If you create one main hashtag for the event, it'll be more likely to trend on social media within your industry and reach more people.

Twitter polls.

Allow your guests a say and let them vote on topics they want covered at the event, especially if you're hosting a conference.

Facebook ads.

Boost your event posts on Facebook to widen your reach.
Maximizing your social media outreach doesn't have to be a challenge. With the right tools and integrations, you can easily interact with your audience and keep them updated on your upcoming events. Share a hashtag that can be used leading up to and during the activities, and create polls on Twitter for feedback and new ideas.

4. Use your data.
While communication, registration, and promotion are all important elements that can boost your event's attendance rate, there's still another strategy you can use on the backend to ensure you're making the most of your events and encouraging engagement. This is leveraging your data.
Use your data to explore all facets of your current event, and to ensure your next event is even stronger than your previous ones. Not only will this help boost attendance, but it will make your future conferences and other activities even more engaging and relevant to your industry. Your events are created for networking and educational opportunities, so make yours count.
Your AMS should help you leverage data in the following ways:
Send out email surveys.

Solicit feedback from attendees of past events to determine how they enjoyed the event and where there are areas to improve for next time.

Determine popular sessions.

Look at past attendance numbers around specific sessions or other components of your previous events. Were some more popular than others? Use your attendance data to ensure you hold similar popular activities at your next event.

Use reporting features.

Track your event registration and other metrics so you can identify any areas where attendance is lagging.

Compare events.

Compare any two events against each other to analyze their registration progress. Pinpoint elements that made one more successful over the other.
If you want to boost your event attendees' loyalty and encourage them to attend future ones, be sure to take their experience into account. Pay attention to numbers in association with particular activities that take place during your events, and use this data to get an overarching picture of how your events have performed. From there, you can dive deeper into the details and determine how to improve for next time.
Pulling together a high attendance rate for your events doesn't have to be a daunting task. With the right tools and resources, as well as a robust AMS, you'll be able to track the necessary metrics, engage with your attendees, and make it easy for them to register for and attend your activities. Give these strategies a try as you plan your next event!
What is an AMS?
An association management system (AMS), or membership database, is a software solution that organizes information about your members and helps manage your communications, event planning, and more.
Using your AMS, you can incorporate some specific tools to boost attendance at your events, whether you're hosting a large conference or a smaller activity. We'll cover a few key strategies you can use to make this happen, including:
Communication

Registration

Social Media

Data
Your attendance count doesn't have to come down to chance. Be proactive with these tools and strategies as you plan your next big event.
If you're looking for some of the top AMS solutions out there, check out this list.
About Pete
Pete Zimek is the founder and CEO of Novi AMS. He has been an active participant in over a dozen associations, volunteering in roles ranging from committee chair through President.
Sign up for our newsletter