Most Important Takeaways from ASAE's Experimental XDP Conference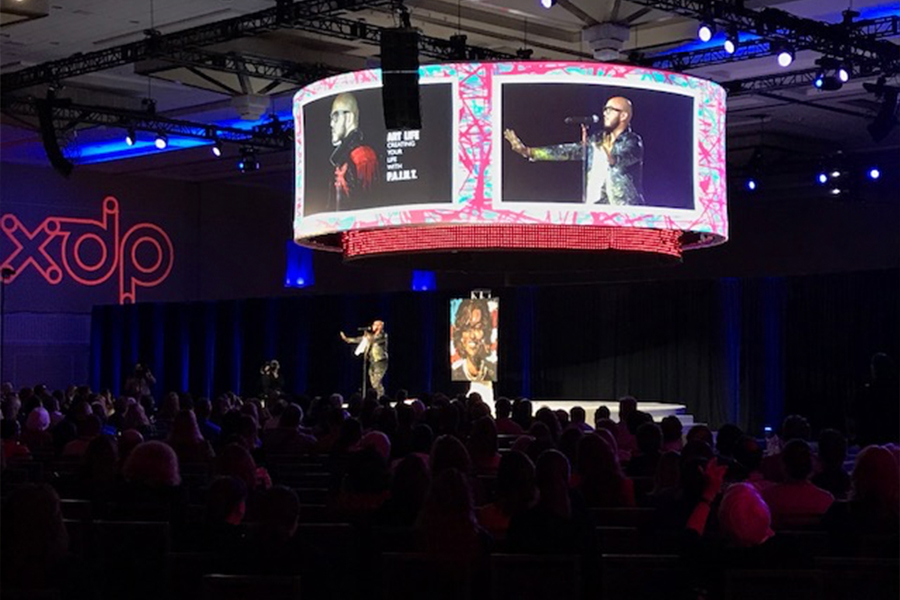 ASAE recently launched a new event called Xperience Design Project, or XDP. XDP, according to ASAE's website, "is an event built specifically for leaders who plan, design, execute, and support association events," and want to increase and improve retention, relevancy, and engagement with attendees and members.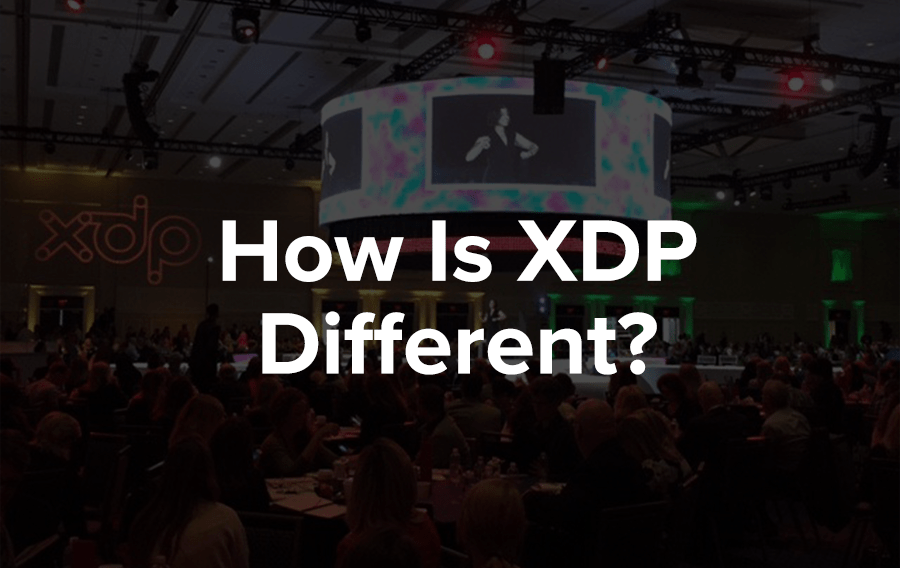 How Is XDP Different?
CadmiumCD was there for the debut, and we were impressed! The event was meant to redefine education at events and provide alternatives to the traditional conference and trade show formats. The result was that exhibitors were mixed in with education, appointments replaced booths, and everyone worked together to discuss problems and solutions that face our industry today.
The Lab
The lab was perhaps the most unique part of the event. All the action took place in one room ‐ sessions, discussions, workshops ‐ with a hub-and-spoke type stage in the center. Keynotes took center-stage before a curtain descended, breaking the environment into 5 unique sections.
Attendees were asked to insert headphones, tune to their section's channel, and listen to a brief introduction to their section's topic from their section's leader. After the introduction, each table had the opportunity to discuss their topic and engage in exercises out of the XDP Lab workbook, which was provided to attendees at the beginning of the show.
Skeptics were quickly dispelled as tables shared focused insights into their specific topics.
What Were the Main Takeaways from Each Section?
The lab focused discussions around 5 specific topics: location, learning, experience, tech, and marketing. The idea was to explore these in detail and how they can contribute to better events. Each table was also supposed to explore these topics in context of one of the 6 "R's" of goal-oriented conferences: reach, retention, relevance, reputation, revenue, and ROI.
Let's take a moment to explore the main takeaways from each of the 5 topics. But let's do it a little different. ASAE XDP encouraged more questions instead of more answers, so each one of these takeaways will end with a question for you. Please leave us a comment at the bottom of the article with your answers.
1. Location is both micro and macro.
Michael Dominguez, Chief Sales Officer at MGM Resorts International led the location section. He got attendees thinking about how location isn't just a city, or even a hotel or meeting room. It's every space we occupy during the conference and when it's done well it creates memories.
The main insight here was that as meeting planners we have to think about how we use space. Creating common thematic threads throughout the conference's various spaces, understanding people's behavior within the context of the show location, and becoming creative with layouts and experiences within a space all contribute to successful locations.
Takeaway Question
How will you use space more effectively at your next event?
2. Learning happens when we're uncomfortable.

Jonathan Finkelstein, CEO of Credly, shared the 6 C's of Leaning: Content in Context, Crowd-Sourced, Curated, Choice, Careers & Competencies, and Credit. Then he asked attendees to consider how learning fit into these buckets in terms of the 6 "R's" of goal-oriented competencies.
Depending on the group's focus, the answers were different. One common sentiment however, was that learning happens when someone takes part in a transformational experience. And these usually happen when you're slightly out of your comfort zone. This means that attendees benefit when you encourage participation, change the format, or flip the classroom.
Takeaway Question
How will you encourage attendees to leave their comfort zones behind?
3. Experience goes beyond good service.

Jim Gilmore, Management Advisor at Strategic Horizons LLP, said we have for too long approached association and event management as a service. We have to start providing experiences. The difference? Services are reactionary and transactional, experiences relies on great service, but it takes it one step further. Experience delivers great service before someone asks for it, and it delights and surprises attendees in ways they couldn't imagine.
To drive the point home Jim asked his section to think of experience in 4 categories: entertainment, education, esthetic, and escapism. To provide a truly meaningful experience, we have to deliver all of these things to our members.
Takeaway Question
How will you deliver great service before your attendees ask for it?
4. Technology should be invisible.

At XDP, we also learned that technology should be an inherent part of event design. Your attendees will, of course, interact with the tools and you as a planner will pull and analyze data, but when it comes to the day-of, technology should enable and amplify what events are all about ‐ facilitating human connection, learning, and engagement. According to Cvent CEO, Reggie Aggarwal, technology should feel like a natural part of the conference.
Creating #fomo at #myxdp! #selfie #fakeselfie #Millennials @ASAEYP @XDPbyASAE @kikilitalien @Kuhn pic.twitter.com/m4h4xLGOuh

— Lindsey McCormick (@lindseymcc22) May 23, 2017
This resonated with us at CadmiumCD especially, because we've built the eventScribe App to do just that. It facilitates interaction and education during sessions, and gives meeting planners tools to connect with important stakedholders. Plus, it's completely built into the attendee experience since it integrates with things like digital signage and education tools.
Takeaway Question
How will you implement software tools that add to the face-to-face experience?
5. Marketing is a team sport.

Kiki L'Italien, CEO of Amplified Growth, and Eric Kuhn, CMO at Layer3 TV Inc., shared insights with attendees on how data and content can come together to create opportunities for a socially integrated on-site experience. For them, it's important to engage top-tier social media users (AKA influencers) to drive your message and encourage other attendees to use social media to market your conference.
Takeaway Question
How will you use social media to create opportunities for word-of-mouth marketing?
Bringing It All Together
The hub-and-spoke stage didn't just serve an aesthetic purpose. After participating in each session, it was clear that the design was symbolic. Each one of the sections influenced the others. As groups moved from topic to topic, the discussion was constantly built upon. What we learned in experience could be used in learning, learning and experience came together to inform location, and so on.
And it really inspired attendees to keep asking questions. Just look at the fantastic discussion that took place on #expochat the week following ASAE XDP 2017:

Leave a Comment
Keep the conversation alive and keep asking questions. Tell us in the comments below how you'll take some of the takeaways from ASAE XDP to improve your future conferences.
Sign up for our newsletter