How The New Apple App Review Guidelines Will Affect Event Apps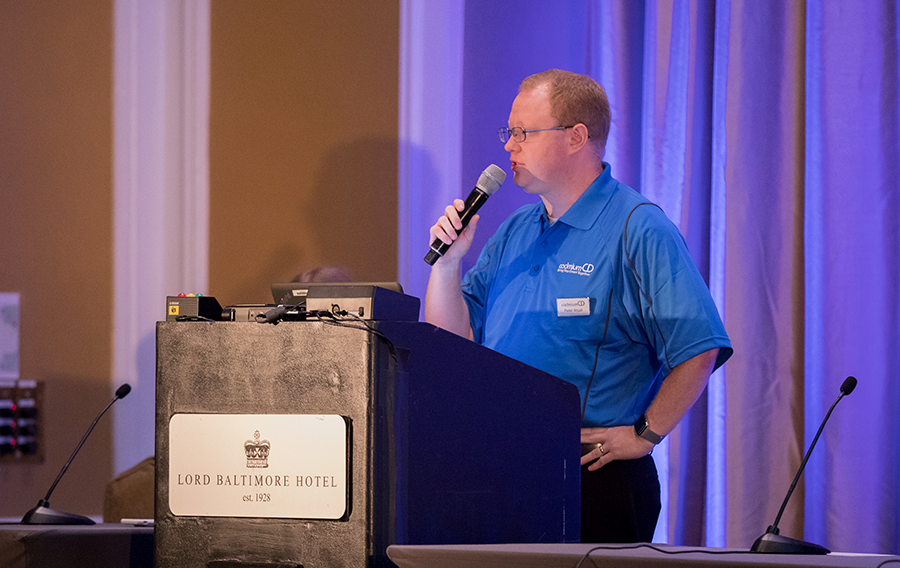 This article was written by, Peter Wyatt, CTO and Co-Founder of CadmiumCD
*NOTE: These guidelines have changed. Please see this article for the most recent update.
In June, Apple changed their app review guidelines, and has started rejecting some of the conference apps that event app vendors are publishing to the app store. We learned from Apple that an existing rule (rule 4.3) in their review process was now being strictly enforced. Apple wants to substantially lower the number of apps in the app store, and they are now targeting apps produced by event app vendors. Apple wants event app vendors to each publish one app that all their clients' attendees can use. We call this a "Container App": a single app in the app store that an attendee can use to access many events.
This means that in the future, specifically 2018 and onwards, the event app(s) you produce with CadmiumCD will be inside the eventScribe® app. Attendees will download that app and then find your event inside it. CadmiumCD and Apple work closely together, and Apple has agreed to allow CadmiumCD to publish individual conference apps through the end of 2017. After that point all those apps can remain in the app store, but Apple will not allow them to be updated with improved features or bug fixes.
CadmiumCD has supported a multi-event container app approach for the past 3 years, and many of our clients already use their own container app. This means they had a single container app that held all their events. Unfortunately, Apple also considers these apps to be spamming the app store as well, and they will need be folded in to the eventScribe app. Rest assured that we will make sure that clients who already have a container app will have their collection of events available as a collection inside the eventScribe app in 2018 and beyond.
If you have any concerns about how this transition will affect you, please do not hesitate to reach out to us for additional information. We look forward to continuing to provide you our best in class app technology through the eventScribe platform.
Frequently Asked Questions
Will Apple remove my 2017 app from the App Store next year?
No. Existing apps will remain in the App Store, but after 2017, Apple will not allow us to update them with new features or bug fixes.
I have an app we are doing later in 2017. Can we still do it?
Yes. Apple will continue to approve apps for single events through the end of the year
Does this new change affect other types of apps?
Yes. This affects any app vendors who publish apps for different clients using a consistent "app engine" (the code behind the app). So for instance, many medical associations have journal apps that all look alike…but are specifically published for different associations. No doubt those vendors have also been contacted by Apple and asked to consolidate down to one single app.
How does this affect how we communicate the app to attendees?
For those of you who have already used a container app for your association: It will be a painful transition to move attendees/members from an app they have used at all your events to a new app (eventScribe) that does not already have their content from years of events they have attended. For those of you with apps for each conference, attendees will have a few extra steps to do to get into and start using your event information inside the eventScribe® app. We're working on adjustments to the app to make that process as smooth as possible for attendees.
Are there any upsides to this change?
There are! In 2018 and beyond you will be able to self-publish your event to the eventScribe app instead of having to wait for Apple (and Google) to review and approve an individual event app.
How do these changes affect apps on Android?
Google has not changed their Google Play Store review guidelines, but we are planning to offer the eventScribe app in both Apple's App Store, and Google's Play store. We are not planning to publish single event apps to Google Play once we are banned from doing that in the App Store.
Sign up for our newsletter