Apple Updates Its Event App Guidelines In Time for the New Year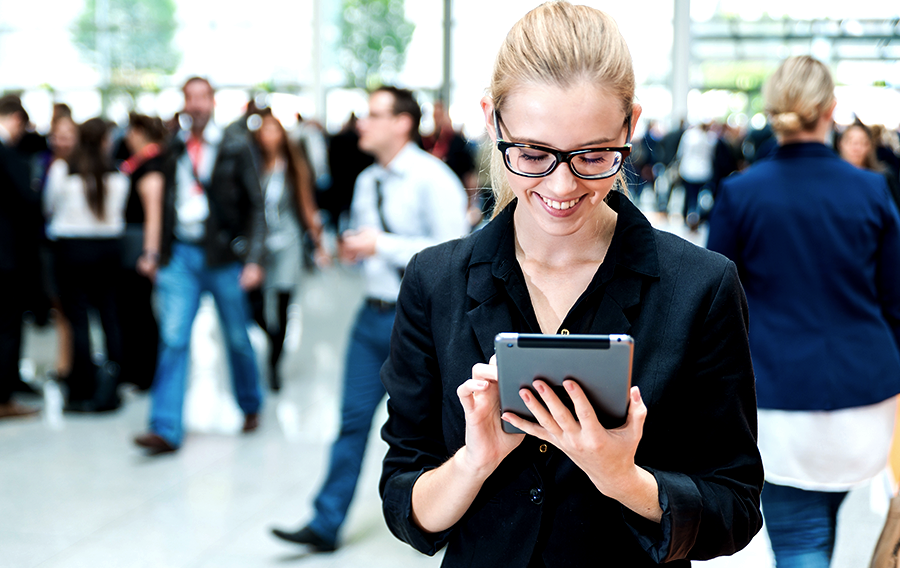 In June 2017 Apple made a surprising change to one of their app review guidelines (4.2.6). This forced event app vendors to each develop a single "Container App" solution in which all their clients' event apps could be accessed through a single app in the App Store.
We learned from Apple this past summer that this sudden change would be delayed until the beginning of 2018. This gave us time to modify our eventScribe app so that all our clients' events could be accessed through a single eventScribe app in 2018 and beyond.
Later in 2017 Apple softened its position and let us know that we could continue to update any existing apps we had published. Our existing clients' apps could continue to be in the app store and be updated with new features and bug fixes. Many of our clients were relieved by this change because they were already using a "container app" published by CadmiumCD with an app name like "ABC Events."
Now, there is one final change in 2017. Apple has passed on to us some breaking news concerning changes to the App Store review guideline 4.2.6.
The review guideline has changed to the following:
"Apps created from a commercialized template or app generation service will be rejected unless they are submitted directly by the provider of the app's content. These services should not submit apps on behalf of their clients and should offer tools that let their clients create customized, innovative apps that provide unique customer experiences. Another acceptable option for template providers is to create a single binary to host all client content in an aggregated or 'picker' model, for example as a restaurant finder app with separate customized entries or pages for each client restaurant, or as an event app with separate entries for each client event."
This means that our future clients can have their own event apps in the app store if they publish the eventScribe app inside their own Apple iTunesConnect developer account. This would require new clients to set up and maintain their own Apple iTunesConnect account, and use it to publish event apps with the eventScribe app engine themselves.
For our existing clients, already-published apps will continue to be in the App store, and Apple will continue to allow them to be updated by CadmiumCD in the future. If you would like to have brand new event apps introduced, then we can publish them if they are inside your existing container app (if you have one). Alternatively, you can publish our eventScribe app from your own Apple account.
No doubt you may have questions about these changes. In the new year, please contact your project manager or your sales rep with any questions you have.
Happy Holidays!
Related Insights
Sign up for our newsletter