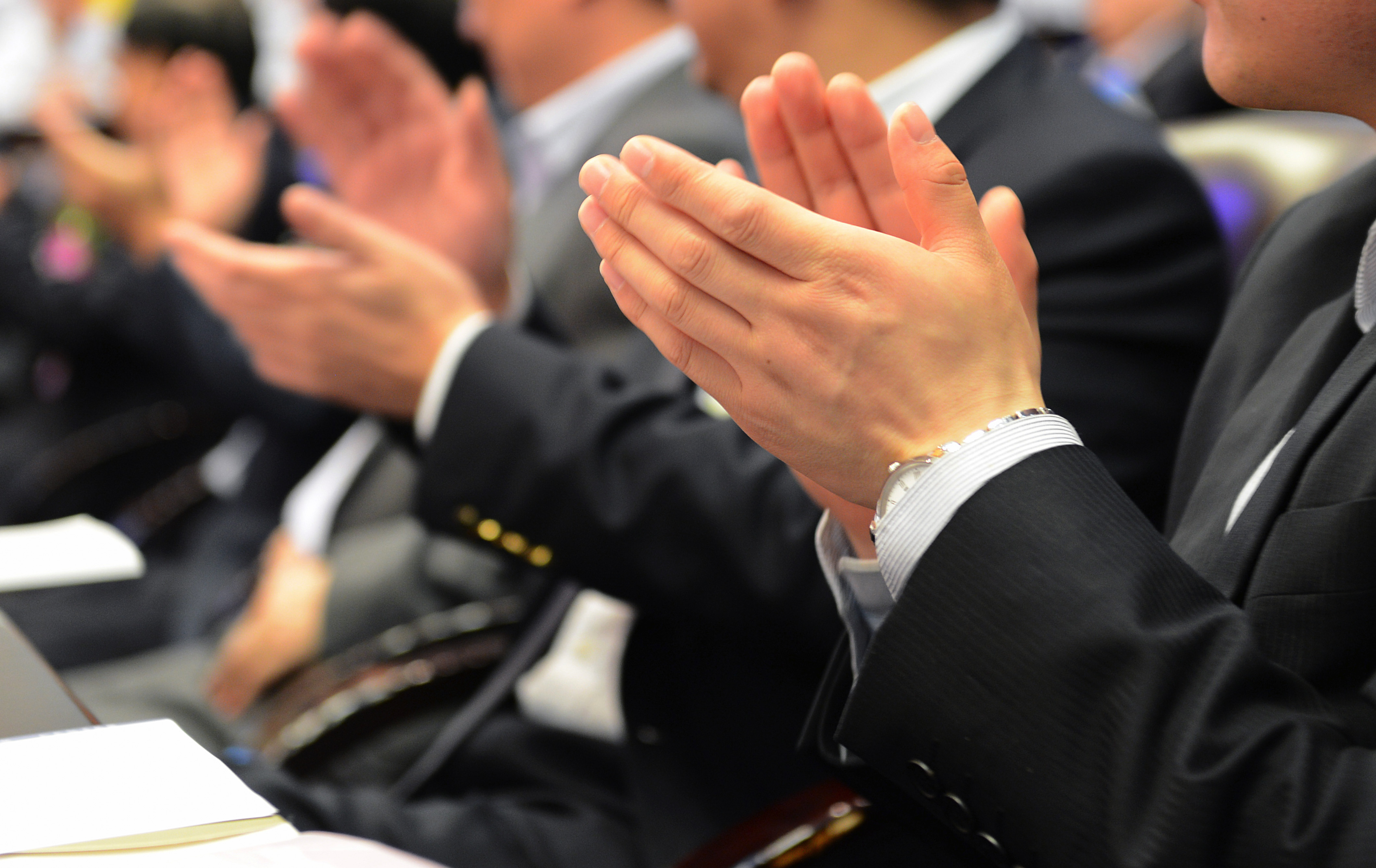 CadmiumCD Named One of the "Best Entrepreneurial Companies In America" by Entrepreneur Magazine's 2017 Entrepreneur360 List
Forest Hill, MD – CadmiumCD was recently recognized as one of the "Best Entrepreneurial Companies in America" by Entrepreneur magazine's Entrepreneur360™ List, a premier study delivering the most comprehensive analysis of private companies in America. Based on this study forged by Entrepreneur, CadmiumCD is recognized as a well-rounded company that has mastered a balance of impact, innovation, growth and leadership.
"It's an honor to be recognized among the most successful companies today," said CadmiumCD co-founder and CEO Michelle Wyatt. "Listening to our clients and focusing on their core needs has helped us achieve this level of success. We are excited to be an integral player in the event technology space, and thrilled with client adoption of our software platform. "
"Our annual evaluation is a 360-degree analysis of top privately-held companies representing and serving a variety of industries," explains Lisa Murray, Chief Insights Officer of Entrepreneur Media, Inc. "These businesses are real-world case studies for any entrepreneur who seeks to master the four pillars that can greatly impact the longevity and growth of their businesses. With the Entrepreneur 360, success is measured by achieving balance throughout the entire organization, predicated by revenue."
CadmiumCD placed #142 on the 2018 Entrepreneur360™ List. The company serves meeting planners with conference proceedings, on-site audio recording, synchronized presentations, and speaker data collection and review tools. CadmiumCD's combination of innovative product, exponential business growth, partnerships with other industry vendors, and dedication to solving challenges for the clients they serve contributed to the company's inclusion on the list this year. CadmiumCD has also been named winners of the Inc. 5000, Deloitte Technology Fast 500, and Baltimore Magazine's Top Workplaces awards within the past year.
Honorees of the Entrepreneur360™ List were identified based on the results from a comprehensive study of independently-owned companies, using a proprietary algorithm and other advanced analytics. The algorithm was built on a balanced scorecard designed to measure four metrics reflecting major pillars of entrepreneurship—innovation, growth, leadership and impact.
To learn more about CadmiumCD, visit www.cadmiumcd.com.
For additional details on the E360 List and the companies recognized, visit: entrepreneur.com/360
ABOUT CADMIUMCD
CadmiumCD is an event software company with more than 15 years of experience providing on-demand content management solutions that streamline the workflow for Meeting Planners, Exhibition Organizers, Education Directors, and Attendees. The company's award winning software is trusted by more than 3,500 meeting professionals worldwide. Its software platform makes it easy to collect, manage and share content to all event stakeholders through its modules: Call for Abstracts, Speaker & Exhibitor Data Management, Digital Content Publication, Audio Recordings, Digital Poster Galleries, Online Itinerary Planners, Interactive Floor Plans, Native Event Apps, and Post-Conference Evaluations.
For more information, visit www.cadmiumcd.com, subscribe to our blog, or call 1-877-426-6323.
ABOUT ENTREPRENEUR MEDIA INC.
For nearly 40 years, Entrepreneur Media Inc. has been serving the entrepreneurial community providing comprehensive coverage of business and personal success through original content and events. Entrepreneur magazine, Entrepreneur.com, and publishing imprint Entrepreneur Press provide solutions, information, inspiration and education read by millions of entrepreneurs and small business owners worldwide.