CadmiumCD Recognized for Continued Growth in 2018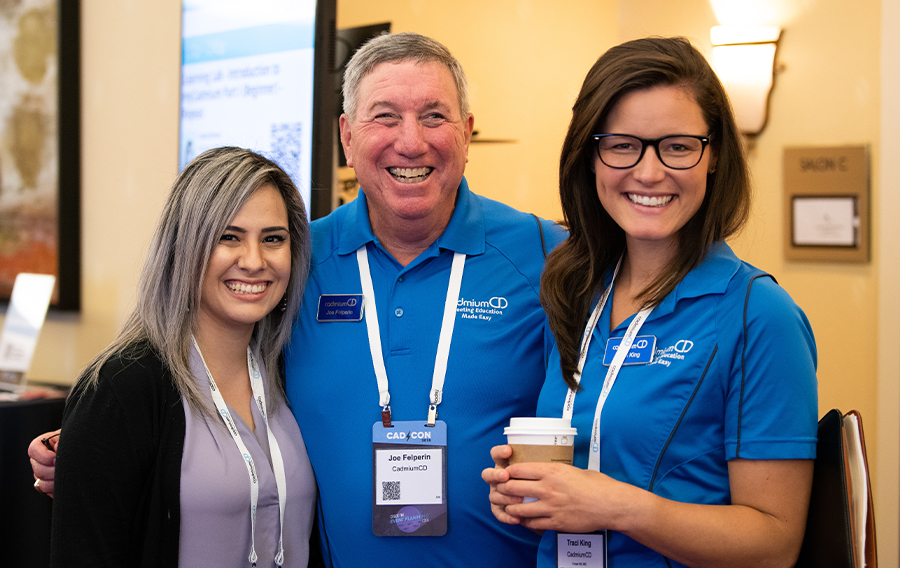 CadmiumCD Recognized for Continued Growth in 2018
CadmiumCD, an event software company based outside of Baltimore, MD, has grown exponentially since its inception in the year 2000. Over the past few years, founders Michelle and Peter Wyatt have made a significant investment in building the company and its offerings to meeting planners and conference organizers.
"It's the people we hire and the clients we work with that have helped us grow the most," says CEO Michelle Wyatt. "We've gone from 15 employees in 2015 to 65 today, and we now service over 1,000 events annually on a global basis."
On top of building award-winning products, CadmiumCD has also been recognized for its growth as a software company. For the past three years, the company has placed on the Inc. 5000 list and has won additional accolades as a leader in business and company culture. This year is no different.
Inc. 5000
Companies on the 2018 Inc. 5000 are ranked according to percentage revenue growth from 2014 to 2017. To qualify, companies must have been founded and generating revenue by March 31, 2014. They must be U.S.-based, privately held, for-profit, and independent–not subsidiaries or divisions of other companies–as of December 31, 2017.
For the third consecutive year, CadmiumCD has placed on the Inc. 5000 list. With a 3-year growth of 157%, CadmiumCD has earned the rank of 2672 on this exclusive list of the fastest-growing private companies in America.
See the full list here.
Deloitte Technology Fast 500
The Technology Fast 500 is the leading technology awards program. Combining technological innovation, entrepreneurship, and rapid growth, Fast 500 companies—large, small, public, and private—hail from cities far and wide across North America and are disrupting the technology industry.
For the second year in a row CadmiumCD has earned a spot on Deloitte's Technology Fast 500™.
View the full list here.
University of Delaware Blue Hen 17&43
The Blue Hen 17&43 is a project of UD's Horn Entrepreneurship and Alfred Lerner College of Business & Economics. Since 1743, the University of Delaware has established a proud tradition of leadership, innovation and entrepreneurship. The Blue Hen 17&43 builds on this tradition through the annual recognition of the 17 most promising new businesses (less than 5 years old) and the 43 fastest growing companies (5+ years old or generating revenues of more than $1MM for 3 consecutive years) founded, owned or led by UD students and alumni.
CadmiumCD was a 2018 Award Recipient as a 43 fastest growing company. Michelle and Peter Wyatt, CadmiumCD co-founders and principals, are both University of Delaware alumni.
Explore the recipients here.
CEO Report Velocity Growth
The Velocity Growth Awards are CEO Report's most prestigious awards program of the year, honoring the Washington, D.C. region's fastest growing companies. "This year's winners have experienced exponential growth over the past three years and are well positioned to keep doing just that," says James McDonald, President and CEO of CEO Report.
CadmiumCD earned a place on the Velocity Growth Awards because of its determination, dedication, and drive to bring events together through its event management software and service platforms.
Read the press release here.
About CadmiumCD
CadmiumCD is an event software company with more than 15 years of experience providing on-demand content management solutions that streamline the workflow for Meeting Planners, Exhibition Organizers, Education Directors, and Attendees.
More than 3,500 meeting professionals worldwide trust CadmiumCD's award-winning software. Its software platform makes it easy to collect, manage and share content to all event stakeholders through its modules: Call for Abstracts, Speaker & Exhibitor Data Management, Digital Content Publication, Audio Recordings, Digital Poster Galleries, Online Itinerary Planners, Interactive Floor Plans, Native Event Apps, and Post-Conference Evaluations.
For more information about CadmiumCD, visit www.CadmiumCD.com.
Sign up for our newsletter