Learn How to Create a Better Expo Floor Plan for Your Event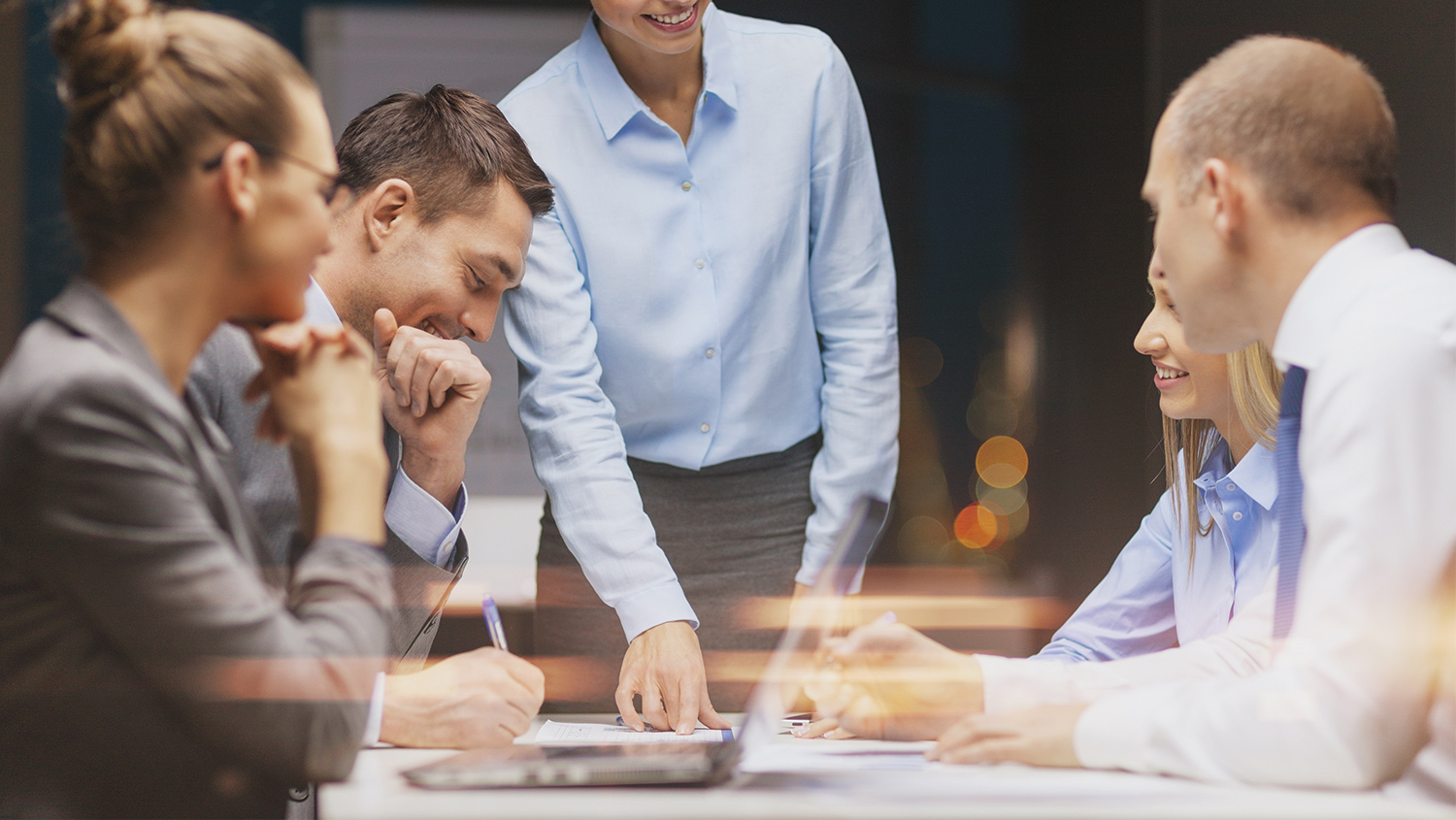 A Changing Landscape for Meeting Planners & Conference Organizers
The meetings industry is one that is constantly growing. Venues are getting bigger, more exhibitors are showcasing their products and services, and attendee turnout is increasing. These factors create new challenges for conference planners and event managers. It is more difficult than ever to keep track of exhibitor data, let alone organize and maintain a coherent expo floor plan.
Meeting planners and conference managers must manage booth sales, organize exhibitor data, and – most importantly – ensure client satisfaction. Many use a variety of methods to accomplish these tasks successfully.
The typical day of an event planner is filled with challenges, especially when deadlines for an upcoming event are approaching. What makes matters worse, many planners struggle without data management tools that do nothing to make organization easy.
Consider the following example:
An event manager receives a call from a frustrated sponsor. He has attended the managing organization's event for the past five years and has never had a problem before. But he says he's recently received multiple erroneous invoices from their billing system. The payments his organization has made are not properly credited on the invoices and the amounts listed differ from those stated in the final contract.
What he's most frustrated with is the floor plan. The floor plan shows his organization with a corner booth when in fact they were supposed to be part of an inline arrangement.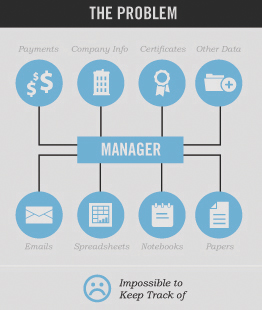 The manager tells the sponsor she will resolve this. She contacts the vendor handling billing and the vendor who creates the floor plans. She explains the issue and encounters another incorrect invoice. She worries there might be additional inaccuracies that haven't been caught.
On top of this, the manager needs to submit copies of every vendor's certificate of insurance to the venue's insurance company. The manager knows it's going to be a long night.
Sound Familiar?
Event Technology that Eases the Conference Management Process AND Creates Beautiful Floor Plans that Attendees Love
These days planners are overwhelmed by all the data they must collect, organize, and share. They use so many disjointed systems. A vendor for their floor plan, another for their sponsor options, a third for their mobile conference app.
Careful consideration would suggest a better way…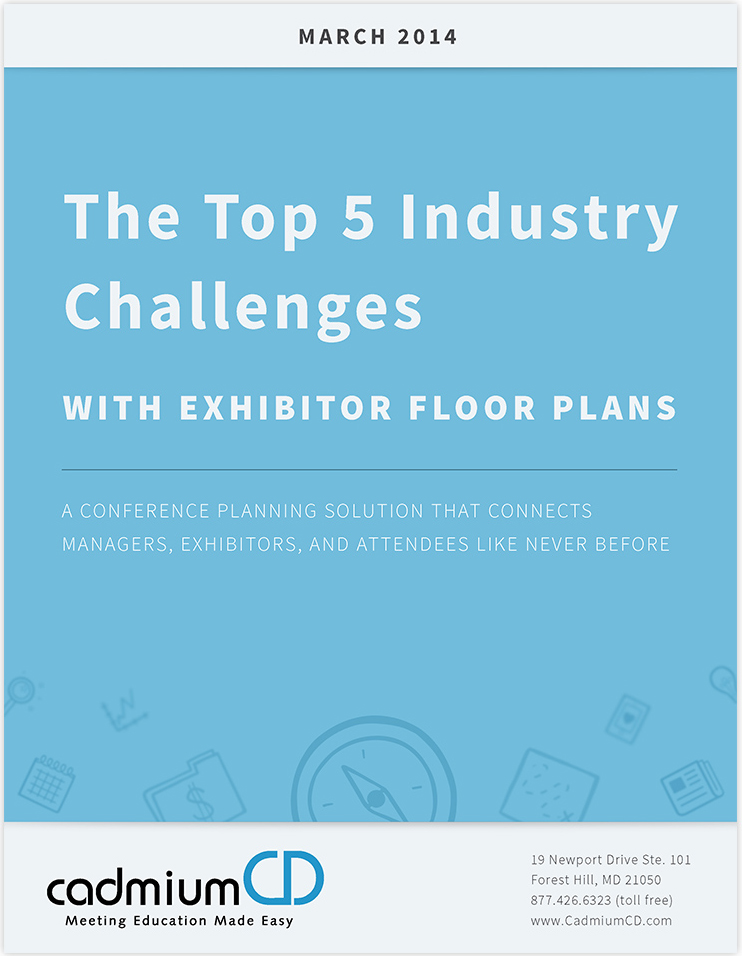 Download The Top 5 Industry Challenges with Exhibitor Floor Plans to read more and learn how the right event technology can help you create a better expo floor plan for your event.
What Do You Think?
Did we miss any problems associated with expo floor plans? Do you face any specific challenges while managing your conference's exhibitor data or creating your event's expo floor plan? Leave us a comment or get in touch with us on twitter (@CadmiumCD) and let us know. We can't wait to hear your thoughts!
Written by Mike Doane
Sign up for our newsletter