Why We're Hosting a Live Users Group Meeting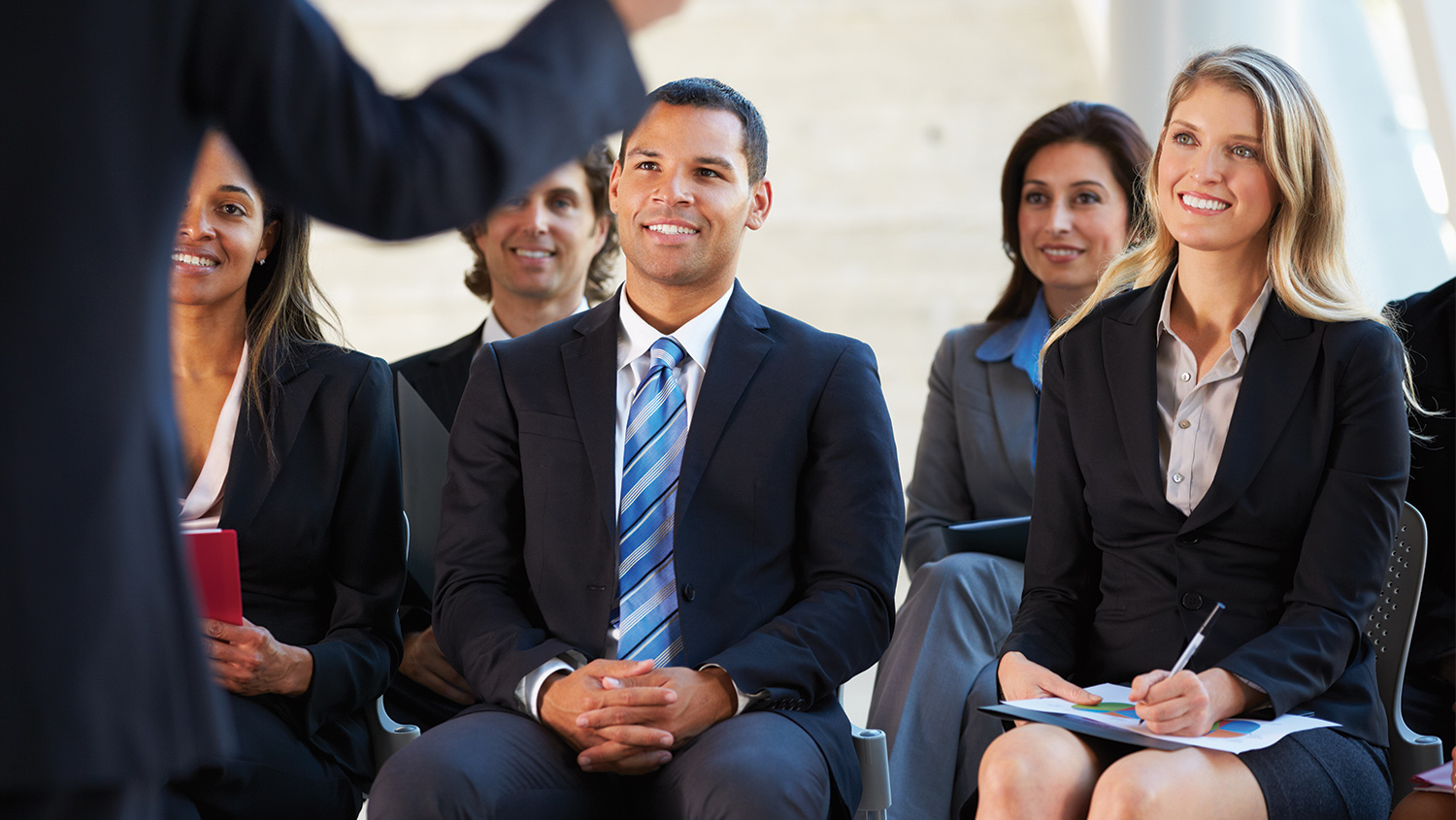 When I started at CadmiumCD there was a mysterious entry in the project list called "CadCon 2020." Obviously it was a goal our founders, Pete and Michelle Wyatt, had set for themselves long ago. They're in the conference business after all, so to grow their client base to the point where they can host their own event is something of a benchmark.
Luckily this benchmark will be met a lot sooner than originally anticipated. We've grown exponentially the past few years (in customers and employees). So much so that we're ready for our debut as not only an event supplier, but also as a company that hosts events.
That's why this year we're inviting our clients to join us for our first ever live users group meeting, #CadCon Engage 2015.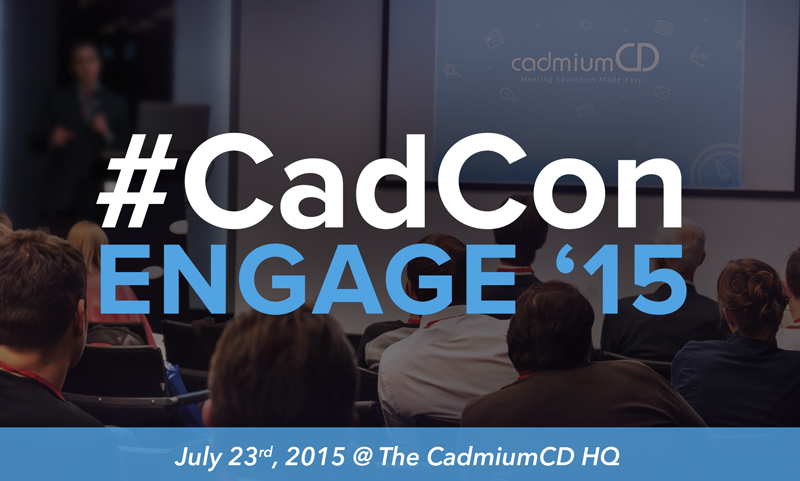 I wanted to take a moment to go through a few of the reasons why this event will help us connect with our clients and why it's a good idea for any growing company to host an event for their friends and fans.
Luckily the associations and companies we work with on a regular basis have this event thing down. We've learned a lot from them over the years and now feel it's our turn to give back. Which leads to my first point…
Live Events Are A Nice Way To Say Thank You
Our founders, Pete and Michelle, know the importance of employee appreciation. They hold two meetings per year for us that get us out of the office and help us reconnect with each other and our grander goals. #CadCon is a way for them to show our customers that same kind of appreciation.
To us, providing a pleasant experience to our clients is what we consider the pinnacle of success. Inviting the people who have helped our company grow over the years and showing them a good time is our way of giving back to them.
Live Events Are A Great Way To Get Away From The Grind
Our clients work hard for their members, attendees, and organizations. And we work hard to help them make their own events a success. Sometimes it's difficult to see the forest for the trees and we all feel a bit stressed out. We share this pain with every one of our customers.
Hosting an in-person event is a great way for us to help everyone relax and have a little fun. It's a nice way to get away from the grind for a bit and have meaningful conversations about the past, present, and future. It's a day at the water-cooler, if you will, full of laughter and thoughtful interaction.
In-Person Events Help Customers Succeed
Our client and employee base isn't the only thing that's grown over the years. As many of you already know, we started as a company that digitized conference proceedings on CD. Today we're a software company that boasts an integrated conference management platform with over 10 products.
Sometimes it's hard to communicate all those products to all our customers. What's even harder is helping them visualize how the products work together for their specific needs.
Bringing together a collection of managers and executives from a variety of organizations will do two things. First it will allow us the opportunity to educate our users about product features they may not otherwise know about. Second, it gives them the ability to network with other professionals and share creative ideas about how to better reach their goals.
A side effect of all this is that we will receive valuable feedback that will help us shape our content and product strategy for the rest of the year. We will better understand our current customers' pain points and help address those, while also generating ideas that will help us reach other potential users more effectively.
In-Person Events Help Partners Succeed
Success isn't only measured by your clients, the employees you hire, and the products you create. Partnerships with other companies are also a crucial piece of that puzzle.
Live events yet again are a way to show these people that they're important. Whether you're selling sponsorships packages to them or inviting them to be a part of your event at no charge, your partners will appreciate the opportunity to be involved.
Late last year we announced our partnership with GES. We've invited our good friend, Paul Wedesky, Senior VP at GES, to speak to our attendees. He'll be going over how software and AV tech are merging to streamline onsite management.
Our attendees will also get a lot of value out of this. Paul was formerly Senior VP at PSAV and has over 20 years in the industry. He has lots of wisdom to share and is always willing to answer questions.
For #CadCon Engage 2015, we decided to play it safe and keep things small (something Copyblogger suggests for first time live event hosts). Paul will be our only partner attending. Still, if things go as planned, we hope to expand #CadCon to include more partners and sponsors, a greater variety of guest speakers, and much more in the future.
Live Events Are A Way To Stay Connected
We now come to perhaps the most important thing in-person events can do: keep everyone connected. Connected to each other, fresh ideas, and productive energy. Community, education, and creativity are the pillars of success after all.
As we continue to grow, it's harder to have face-to-face meetings with all our clients on a regular basis. Still, we don't want to lose the benefits of having personal relationships with each and every client. Inviting everyone to come together is a great way to continue building those relationships.
It will also form a community around our customers that we hope they will take advantage of. We hope that we can foster an environment that will allow our attendees to develop friendships and partnerships that will last a lifetime.
About Michael Doane
Michael Doane is head of marketing at CadmiumCD. He is focused on educating event planners about the benefits of implementing technology at their trade shows and conferences. Download his free eBook, "The Most Influential Advances in Event Technology", then connect with him on LinkedIn or Twitter.
Sign up for our newsletter