CadmiumCD Adds Logistics Management to Its Software Platform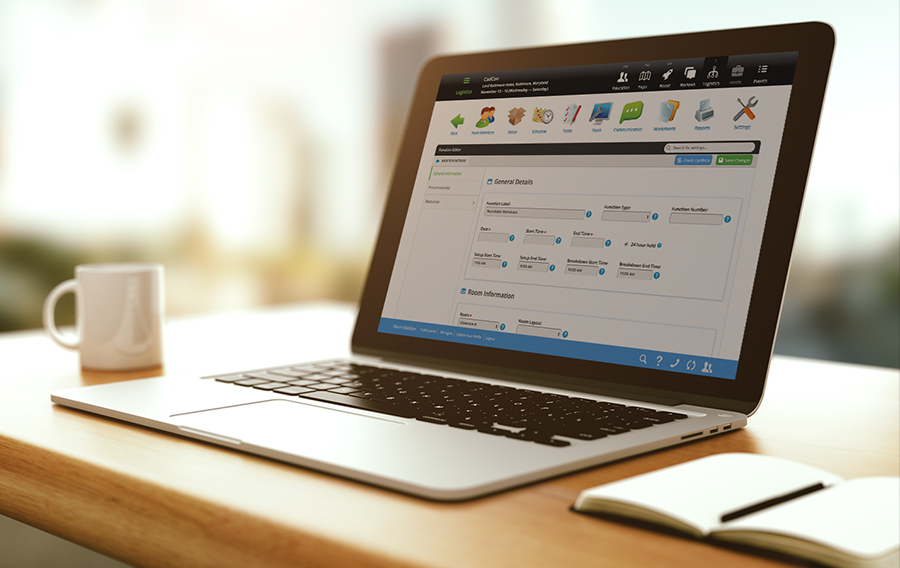 New Product Saves Meeting Planners Over 40 Hours of Labor and Automates Tedious Processes
FOREST HILL, MD – CadmiumCD, a leading event software company, announced the addition of logistics management to its software platform. Planned for release in early 2019, CadmiumCD has opened its waitlist for meeting planners. Adding logistics management to CadmiumCD's Conference Harvester continues the company's dedication to bringing events together on to one software platform.
Conference Harvester Logistics allows meeting organizers to build a list of available resources, assign those resources to specific rooms in a convention center, and automatically schedule sessions into open rooms.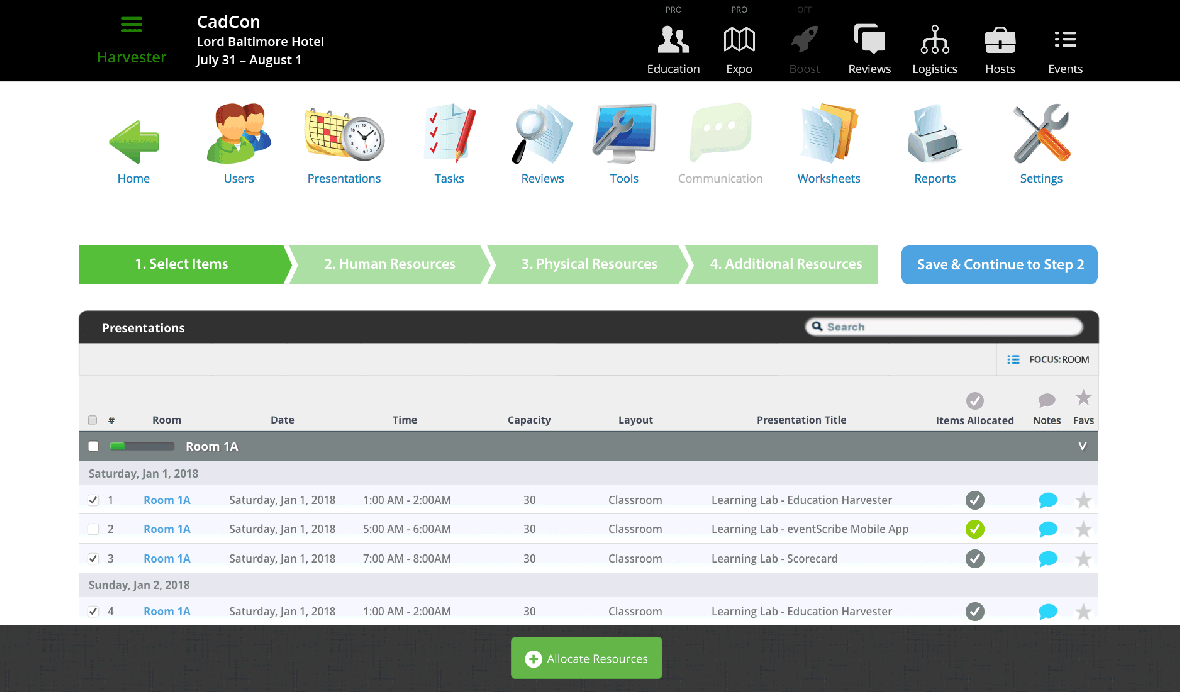 The product's goal is to reduce the amount of time organizers spend allocating resources and scheduling sessions for large conferences with multiple educational tracks. It assists organizers in identifying schedule conflicts, available rooms with the right AV setup for a specific session, and much more.
Here's how it works:
First, a meeting organizer defines a venue and the rooms available in that venue. Each room has data associated with it such as room capacity, minimum and maximum expected attendance, and more.

Next, a meeting organizer defines the resources that are available to her and her team. These might include human resources such as staff members and volunteers, physical resources such as AV items, and any additional resources that may be necessary for a successful room set up such as drinks and snacks.

Available days and time slots are also added to the system, to which rooms can later be assigned.

Then, the meeting organizer assigns which resources are available to which room via a step-by-step process to allocate the resources properly.

Finally, the meeting organizer can schedule individual sessions to rooms via an automated process. Essentially an algorithm runs that checks which rooms with the required resources for that specific session are available. It then detects conflicts with other sessions, and ultimately allows the meeting organizer to choose and schedule the session in the best room possible.
CadmiumCD has taken such care in creating this system that it hired an independent organization in late 2017 to conduct industry research on the functionality organizers need most in software like this.
"We take pride in bringing products to market that are based on real-world needs," says Michelle Wyatt, CadmiumCD co-founder and CEO. "It's about investing in the industry and working with our client-partners to develop solutions that will redefine how they manage their events."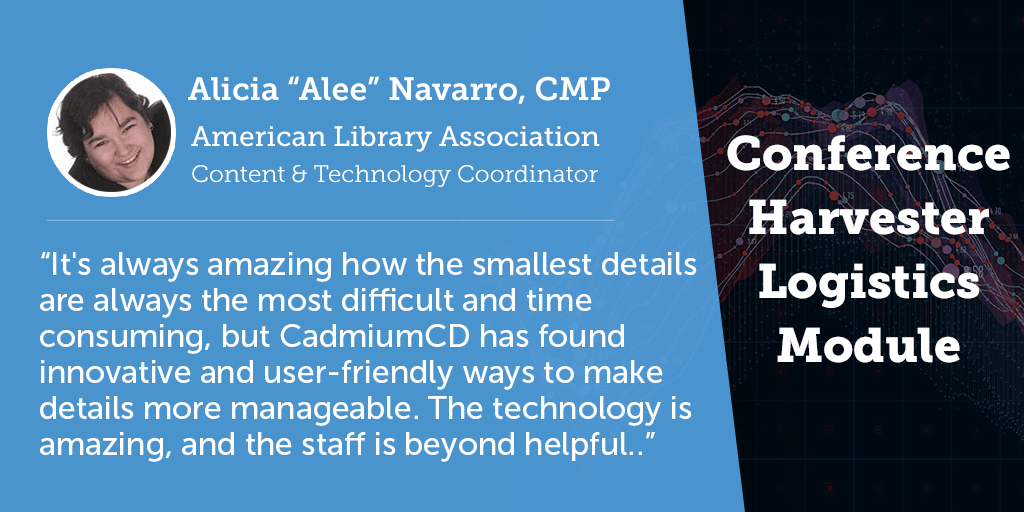 Major organizations including the American Library Association (ALA), Western Veterinary Conference (WVC), and American Anthropological Association (AAA), have been in the process of Beta Testing the Logistics Module for the past year and a half. One organization calculated over 40 hours of labor saved while using the software.
Conference Harvester Logistics will be available to all meeting planners starting early 2019. Join the waitlist to be notified when it is available for your conferences.
About CadmiumCD
CadmiumCD is an event management software company with more than 15 years of experience providing solutions for Meeting Planners, Exhibition Organizers, Education Directors, and Attendees. The company's award-winning platform is trusted by more than 3,500 meeting professionals worldwide to collect, manage and share content across all event stakeholders. For more information, visit www.cadmiumcd.com or call 1-877-426-6323.
Related Insights
Sign up for our newsletter