Employee Volunteer Experience: Meghan Capiaghi, Developer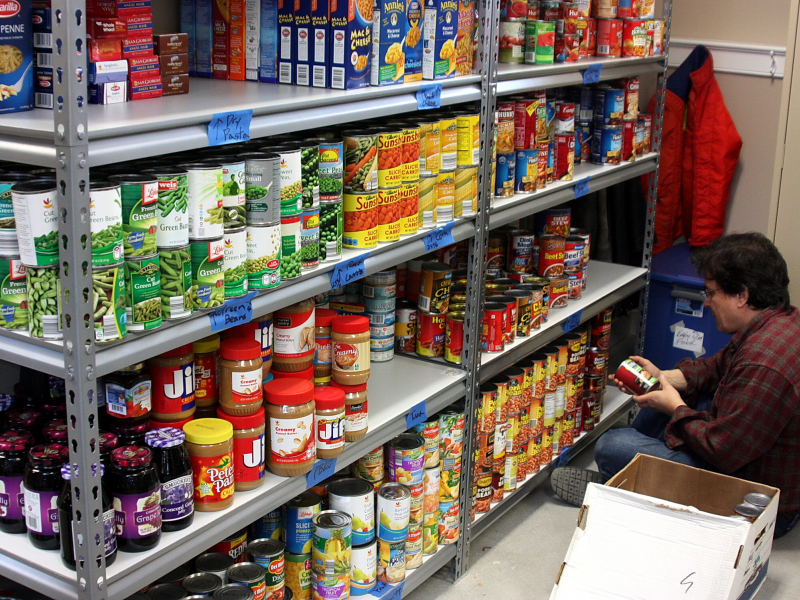 Every CadmiumCD employee who decides to serve in extracurricular volunteer activities is asked to share their experience. The following are CadmiumCD project manager Meghan Capiaghi's thoughts about volunteering as for ACTC's food pantry program.
Over Thanksgiving I had the opportunity to volunteer with Assistance Center of Towson Churches (ACTC). This organization has a huge impact on the homeless community in Towson, Maryland — just 30 minutes away from CadmiumCD's main office. The churches in the Towson community were overwhelmed by the need in the community so they formed this organization to better handle this demand. They provide what is called emergency help which includes eviction/utility cutoff prevention, and payments for prescriptions, but most prominently they provide food from a food pantry.
Throughout the year they are constantly stocking the food pantry with donations of canned goods and dry food. These donations are given to homeless people in the Towson area on a weekly basis. During the Thanksgiving season, the churches, schools, and organizations in Towson area come together and donate Thanksgiving meals. This past month ACTC collected over 3,000 donation bags of food. It was overwhelming to see the response of the community to support those in need. ACTC always needs extra hands to help distribute the bags during Thanksgiving week and they also need help stocking the food pantry with the leftover food and more donations that are dropped off.
Throughout my four years at Towson University, I was able to regularly give my time to this awesome organization. I find it invaluable to be a part of a team at CadmiumCD that values employee volunteering in the community — especially during the holiday season. During my time volunteering last week, I was so encouraged by each person I met. Even though they have so little, they expressed so much gratitude to the volunteers for something seemingly so simple. It is so important to take a minute to slow down during the holiday season to be thankful for all that we have. That was possible for me through the CadmiumCD volunteering initiative.
About Meghan
I graduated from Towson University with a degree in Mathematics and Computer Science. During my time at Towson, I worked for the Housing Residence Life Department and loved helping students transition to living away from home for the first time. I found that I loved being behind the scene in the success of those around me. As a developer here at CadmiumCD, I am able to continue what I love by being behind the scenes for making all your events a success.
Related Insights
Sign up for our newsletter