Using a Learning Platform for Engaging Video Content
Oct 6, 2022 Read Time: 3 min
by Cadmium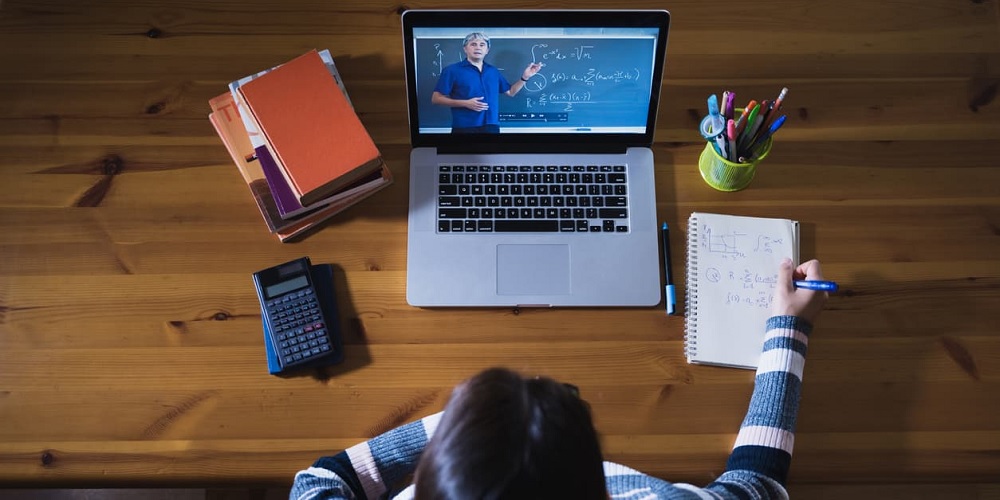 Learning platforms enhance education in myriad ways. When paired with video content, these platforms are capable of boosting learner success and engagement rates in a cross-platform context.
The implications of this are significant. Not only will video content continue to be a staple of the modern classroom, but the platform's ability to increase engagement and success metrics will also assist educators in meeting stated goals.
Today's educators are encouraged to understand the benefits that result from proper video management, especially used in tandem with a learning platform.
The definition of learning platforms for all industries
Learning platforms are online apps, portals, or websites that help learners absorb information in a digital or hybridized environment. These platforms provide a single place for content, community, and collaboration while hosting various critical media files.
There are several reasons that institutions rely on learning platforms. In the business world, they are often used for internal promotions, digital adoptions, and training purposes. For educational or distance learning, they are typically leveraged to disseminate information quickly and concisely.
Popular examples of learning platforms include:
Hosting video content is perhaps the most popular use case for modern learning platforms. Let's now explore the use of learning platform video and its impact in greater detail.
The impact of learning platforms on engaging video content
There is an inseparable connection between digital learning platforms and video content, particularly with engagement metrics. Various research points to numerous correlations, including satisfaction, participation, and motivation.
Higher learner satisfaction
The use of video content in learning platforms may help learners feel happy, content, and satisfied with their education. Easy access to content from any location or device increases access and availability, while simple playback features deliver information without strict time frames or set learning periods. Together, these elements become a powerful incubator of educational contentment.
The learner's satisfaction with learning platform content is repeatedly proven in academic research. In a recent study, more than 50% of all users reported that they were extremely satisfied upon watching videos on a learning platform. An additional 30% reported that they were moderately satisfied. In total, 80% of all learners were happier with their studies due to the use of video on learning platforms.
Increased engagement and participation
Videos encourage learners to pay greater attention to their studies, activities, and subject matter. When videos are paired with an interactive learning platform, learners are inspired to implement active learning practices that enhance their educational experience. These may include flipped classroom models, which enable learners to film videos of their own.
You must ensure that all videos housed on your learning platform are implemented with best engagement practices. For example, there should be closed captioning, which is proven to increase completion rates by 40% to 80% on average. The longer that students remain interested and invested in your content, the more they will participate.
Stronger motivation to engage with coursework
Learners who engage with video content are also more likely to engage with assigned coursework. The knowledge gained from shorter, less complex videos are directly transferable to a learner's goal-based assignments, and may even simplify concepts or detailed tasks. This increases confidence and overall self-efficacy, which are essential for successful learning outcomes.
Comprehensive research suggests that educational video content stimulates stronger motivation, confidence, and positive attitudes in learners. Additionally, learning outcomes may foster repeat usage and continued benefits when segmented on a video or learning platform.
There are many other benefits associated with the use of learning platforms and engaging video content. These become even more obvious when paired with high-quality video content management systems, including solutions like Warpwire.
Curate engaging video content at scale
Warpwire is not the only platform available for educational video content management, but it is one of the most trusted names in video curation and distribution. Due to its accessible learning platform and full suite of tools, it empowers educators of all verticals to create powerful and engaging video content.
Users can easily distribute educational video content by securely interlinking with LMS and CMS. It's fast and simple to organize your media based on groupings, including users, classes, events, and even separate learning environments. As you natively track content engagement levels and key performance indicators on cloud-based software, you can check the pulse and performance of your content from anywhere and on any device.
Integrate with learning platforms that encourage the best possible outcome for your content by using forward-thinking software designed for modern classrooms.
Warpwire's video platform provides analytics to help you track media assets, media libraries, and system-wide usage. Designed to explore engagement, Warpwire's reports provide deep insight into how your institution interacts with media.

To see how we can help you better leverage your video content, get in touch with us today!
Sign up for our newsletter