7 Video Asset Management Tips for Educational Content
Jun 9, 2022 Read Time: 3 min
by Cadmium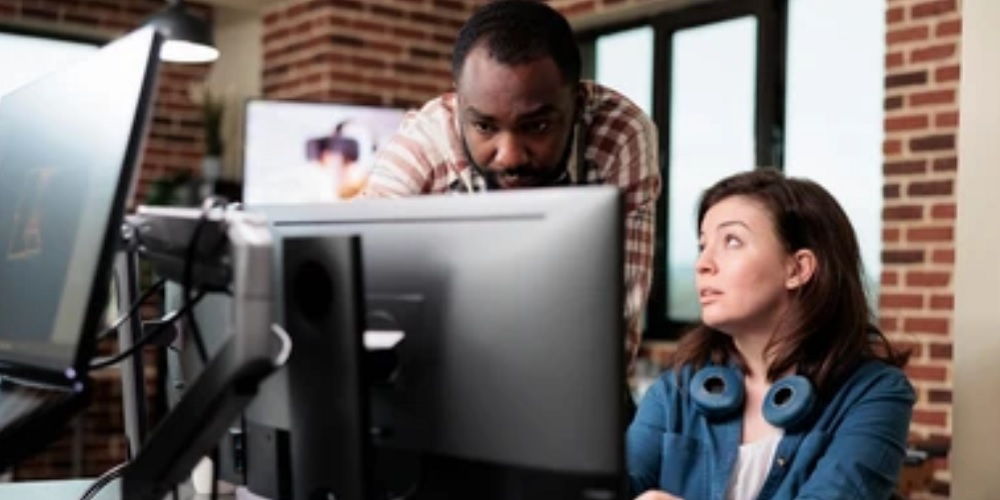 The exponential growth of video on college and university campuses has created a dilemma for educators worldwide: how to best manage video content. Educators understand the benefits of using video in the classroom, including increased engagement and improved educational outcomes. Therefore, schools should have a comprehensive video asset management strategy to maximize the benefits of the video content that they produce.
Today's students are comfortable with video learning; many even prefer videos to textbook-based education. Video platforms for education provide educators with the tools to organize and share large amounts of video content, making them crucial for effectively managing video content.
These platforms also enable schools to organize video content and make it available to learners on demand, with a user-friendly interface similar to what's found on YouTube, Netflix, and other media platforms. Video is the present and future of education, making the management of video content a priority at institutions of higher education worldwide. Here are seven tips for video asset management.
1. Store Your School's Video Content in a Central Location
One of the most important benefits of using a media asset management platform is the ability to store all your school's videos in one place, making it easier to keep track of and locate content. Without a centralized platform for video content, faculty and staff may resort to storing video haphazardly on hard drives, thumb drives, or other locations, making it difficult to find and monitor.
Educational platforms designed to manage video assets help solve this problem. They integrate seamlessly into your school's LMS and provide a central location for storing and accessing video content via your institution's single sign-on system. They also enable educators to create media libraries where they can group video content by category, theme, or subject. Organizing media in this way enables learners to quickly find the content that they need.
2. Use Metadata to Your Advantage
Exploiting the power of metadata is a central pillar of any video asset management strategy. While metadata may bring to mind complex algorithms that only someone with a technical background would understand, it's actually quite simple. From tweets and photos to emails and phone calls, almost everything runs on metadata—it's often described as data about data.
The question that logically follows is this: how can "data about data" be helpful in the context of educational content? The answer is that metadata helps colleges and universities describe, label, locate, explain, retrieve, manage, and use the video content that they've uploaded to a media management platform.
Also, metadata benefits learners by making their searches for media content more efficient and decreasing the likelihood of wasting time when looking for assets. Descriptive metadata provides extensive details about video content, so users can quickly find a specific location in a video clip that has the information that they need.
Institutions can increase the accessibility of the video content that they produce by using metadata tags to provide specific details about sections in a video. Warpwire's video asset management platform enables administrators to add and edit metadata, including attaching multiple metadata profiles to a media library or video asset.
3. Use the Collaboration Tools
Video platforms for education come with features that enable students to easily collaborate with one another and instructors. These platforms facilitate the management and sharing of video content from anywhere. With Warpwire, for example, users can share links from within the video player, so they don't have to navigate to another page to collaborate with others.
Warpwire's live broadcast and searchable interactive transcript also make it simple for learners to find the information that they need, and instructors can use the video feedback feature to personalize their student assessments.
Schools should also encourage students to take advantage of the tools from video management platforms. For example, students can create video repositories through Warpwire's contribution mode, organizing and storing this information in one place.
4. Take Advantage of the Asset-Level Security
While sharing and collaborating are essential to maximizing learners' engagement with video content, schools don't want to publicly share everything that they produce. Asset-level security enables institutions to publish password-protected video content across websites without worrying about unauthorized users accessing the content.
Warpwire has several options for sharing videos, including:
Sharing with the public
Sharing with selected users
Sharing with all users at your institution
Media asset owners can change a video's permissions at any time. Asset-level security gives schools control over who can see their video content and monitor who's accessing it.
5. Use the Multiple Distribution Options
When schools create video content, they want it to be accessible to as many learners as possible. Video asset management platforms have multiple sharing options, making it easy for students and faculty to distribute video content widely. Whether students want to share links on social media pages like Twitter or instructors want to email videos to students, these platforms enable them to do so quickly and intuitively.
6. Curate Video Collections
Organizing videos so they're easily accessible is a critical aspect of a school's asset management strategy. An educational video platform should provide schools with several options, including organizing videos into playlists based on subject matter or themes, compiling tagged playlists, and using media libraries.
7. Use Analytics to Keep Track of How Video Content Is Used
Analytics is a vital component of video asset management, providing educators with an effective tool for measuring how learners engage with video content. Teachers can use video analytics to determine who's viewing a video asset, what parts of videos they have viewed, whether they've watched the video to completion, etc.
All this information equips teachers with the data that they need to make adjustments based on how learners have engaged with the content, making it a powerful tool in the video asset management arsenal.
Warpwire's video platform provides analytics to help you track media assets, media libraries, and system-wide usage. Designed to explore engagement, Warpwire's reports provide deep insight into how your institution interacts with media.
To see how we can help you better leverage your video content, get in touch with us today!
Related Insights
Sign up for our newsletter