How to Collect Feedback After Your Online Event
Aug 11, 2021 Read Time: 5 min
by Cadmium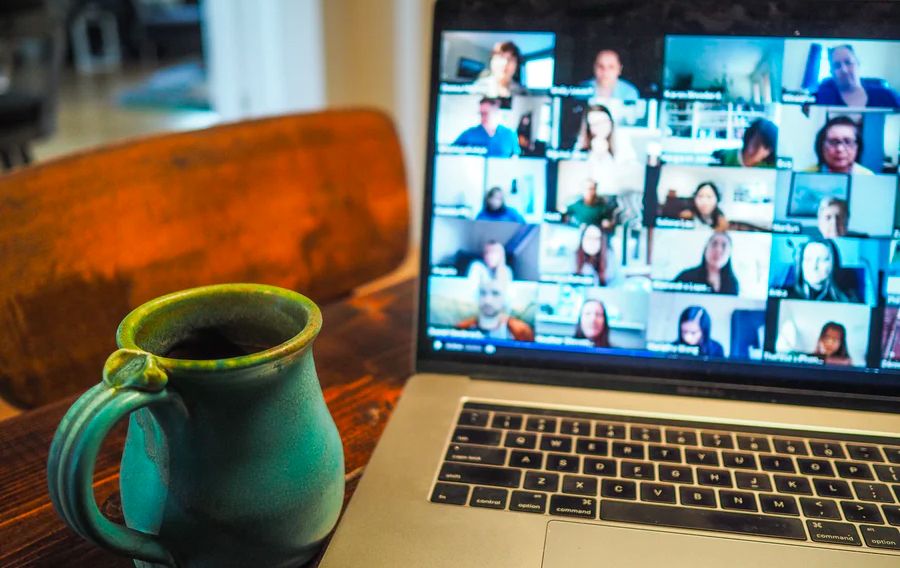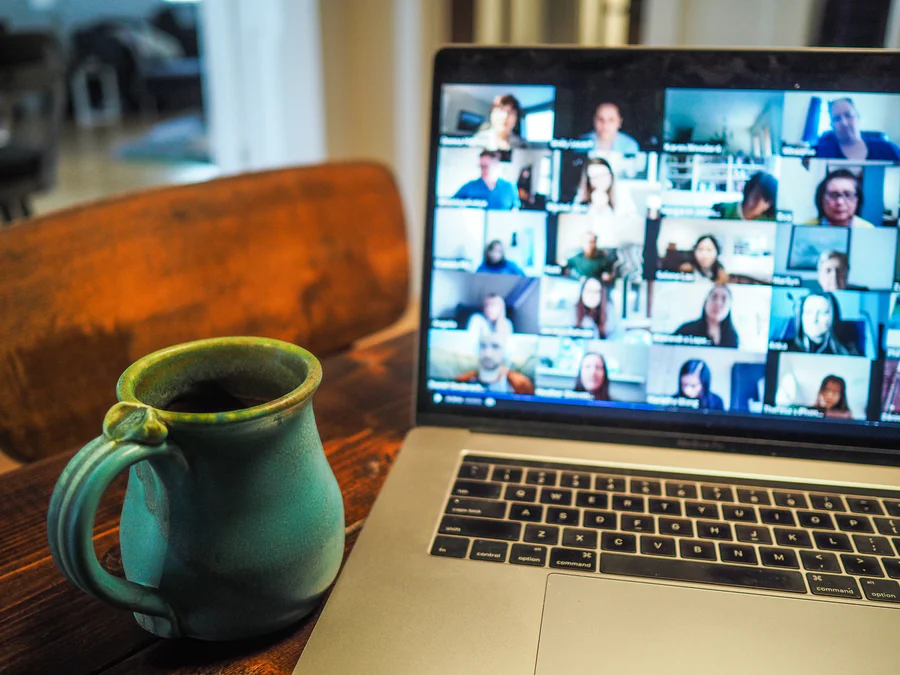 https://unsplash.com/photos/smgTvepind4

Online events have been growing in popularity for a number of years now. However, the pandemic has certainly accelerated this trend. In fact, 93% of organisers have stated they plan to invest in virtual events moving forward.

One thing that can be difficult about hosting an online event is that it can be difficult to gauge people's feelings about the event. When you are face-to-face with someone, you can often sense how they are feeling. It is not as easy when hosting webinars or online conferences, which is why you need to look into how you can collect online feedback after an event.

After all, knowing how your attendees feel about the event is important for a number of different reasons. First of all, you want to find out how your event performed. What did people enjoy, and what didn't they enjoy?

You can then use this to make thoughtful and impactful changes that will help you to drive more results in the future.

With that being said, below, we will take a look at some of the different ways that you can collect feedback after an online event.
Look At Your Registration Forms
The first suggestion that we have for you when it comes to collecting data after your online event is to implement online registration forms.

That's right: you need to consider collecting feedback way before the event takes place. Registration forms are so useful because they provide a range of information that can help you plan for future events.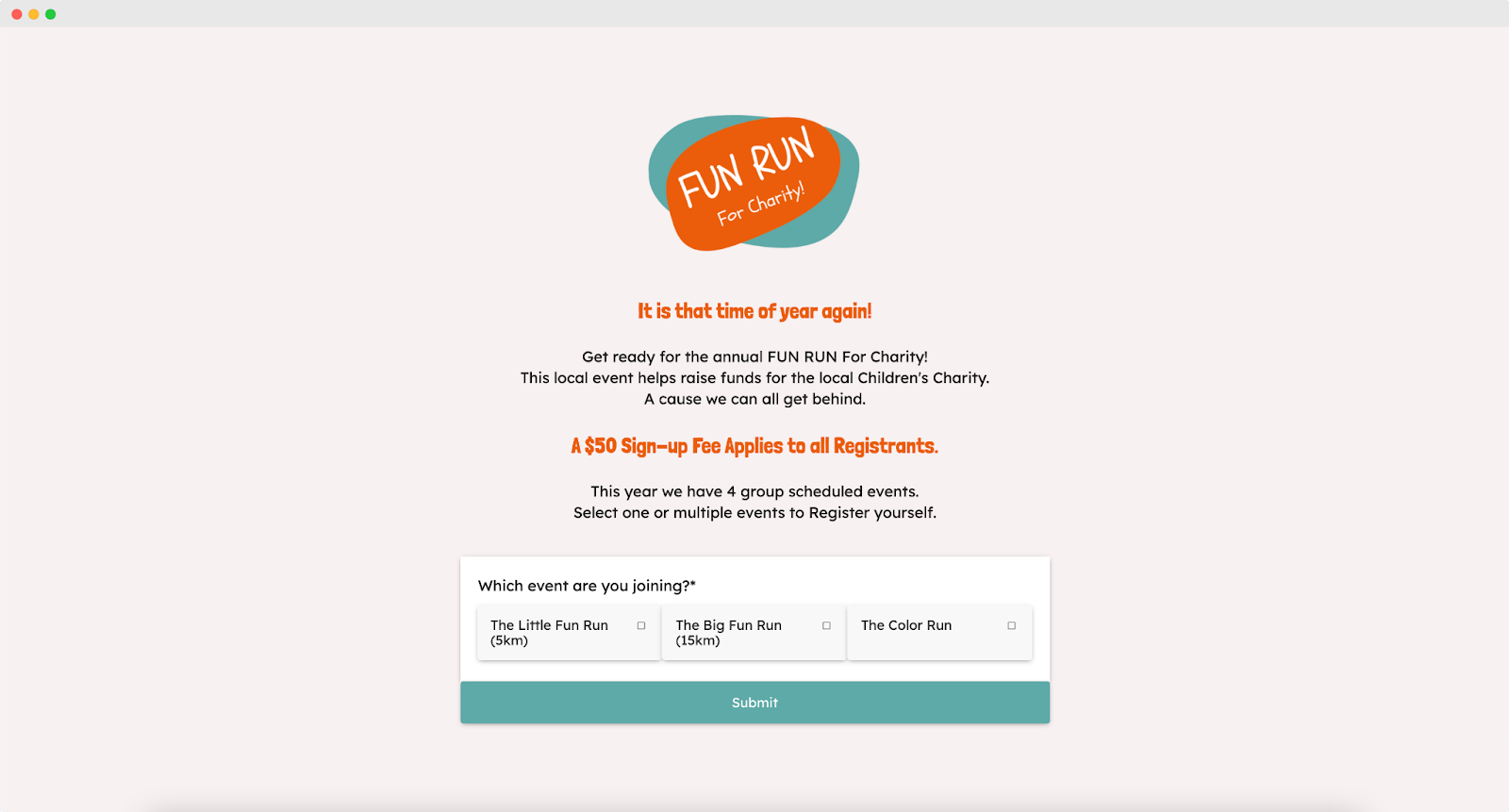 Source: https://paperform.co/templates/charity-run-registration-form; G-Drive URL

Consider the days and times people registered for the event. This indicates when people were willing to make a decision and register. You can use this information to plan when you release tickets for the next event to get the most attendees.

Use the information you collect to alter your registration form to get the most out of it next time. Keep in mind that although it is beneficial to collect as much data through a form as possible, people get intimidated by long forms. Try to create a good balance of a form that collects useful information, without it being too long.
Send Surveys To Attendees
There is no denying that one of the most effective ways to gather feedback after an online event is by sending out surveys to attendees. This should be part of every event marketing plan.

Surveys will provide you with valuable information to improve your service for the next event. Surveys also show attendees that you care about their opinion and customer experience and, therefore, build trust.

However, one of the difficulties with sending out surveys is getting people to respond to them. Time is precious, so you need to think of how you are going to tempt attendees to give up a few minutes and fill in your survey. Offering an incentive is often the best way to go about this.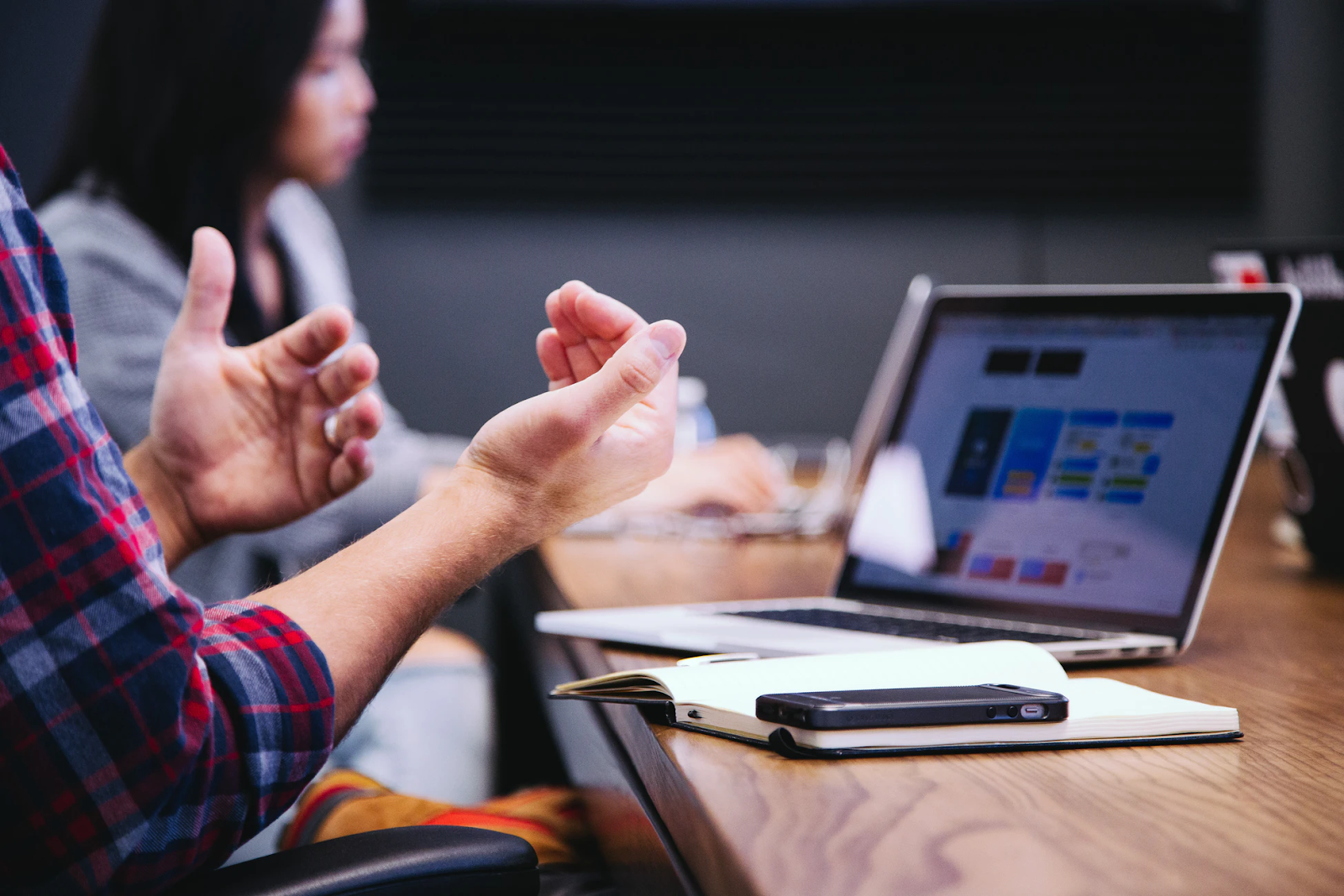 https://unsplash.com/photos/5QgIuuBxKwM

Here are some of the different tips that you can follow when it comes to sending out post-event surveys:

Do not wait too long to send out your survey. Send the survey straight after the event has happened, as your guests are still going to be invested in the experience you have provided them with, and will remember the finer details of it.
Ask questions that will provide you with data that you can easily measure. While open-ended questions provide your guests with the freedom to say whatever they feel, they can be difficult to review, especially when you have a lot of them. This is why multiple-choice and close-ended questions tend to be best.
Incorporate some photos of the event that highlights things your guest may not remember. For example, if you have a question about one of the online event speakers, incorporate a headshot of the person to jog their memory.
If feasible, incorporate a call to action that will engage the attendee further with your next event or your brand in general.
Make sure that the survey is branded just like the rest of your event so that everything is consistent.
Ensure that your surveys are optimised for mobile use so that attendees can easily record their responses on a smaller device.
Monitor Event Response On Social Media
Another way of gathering feedback after an online event is through social media. Did you know that approximately 48 per cent of the population uses social media at the moment?

If you created a hashtag or event page prior to the event, monitor this to see what people are saying about your event. It is important to check this regularly for a few weeks after the event, as people are likely to continue sharing their opinions and experiences.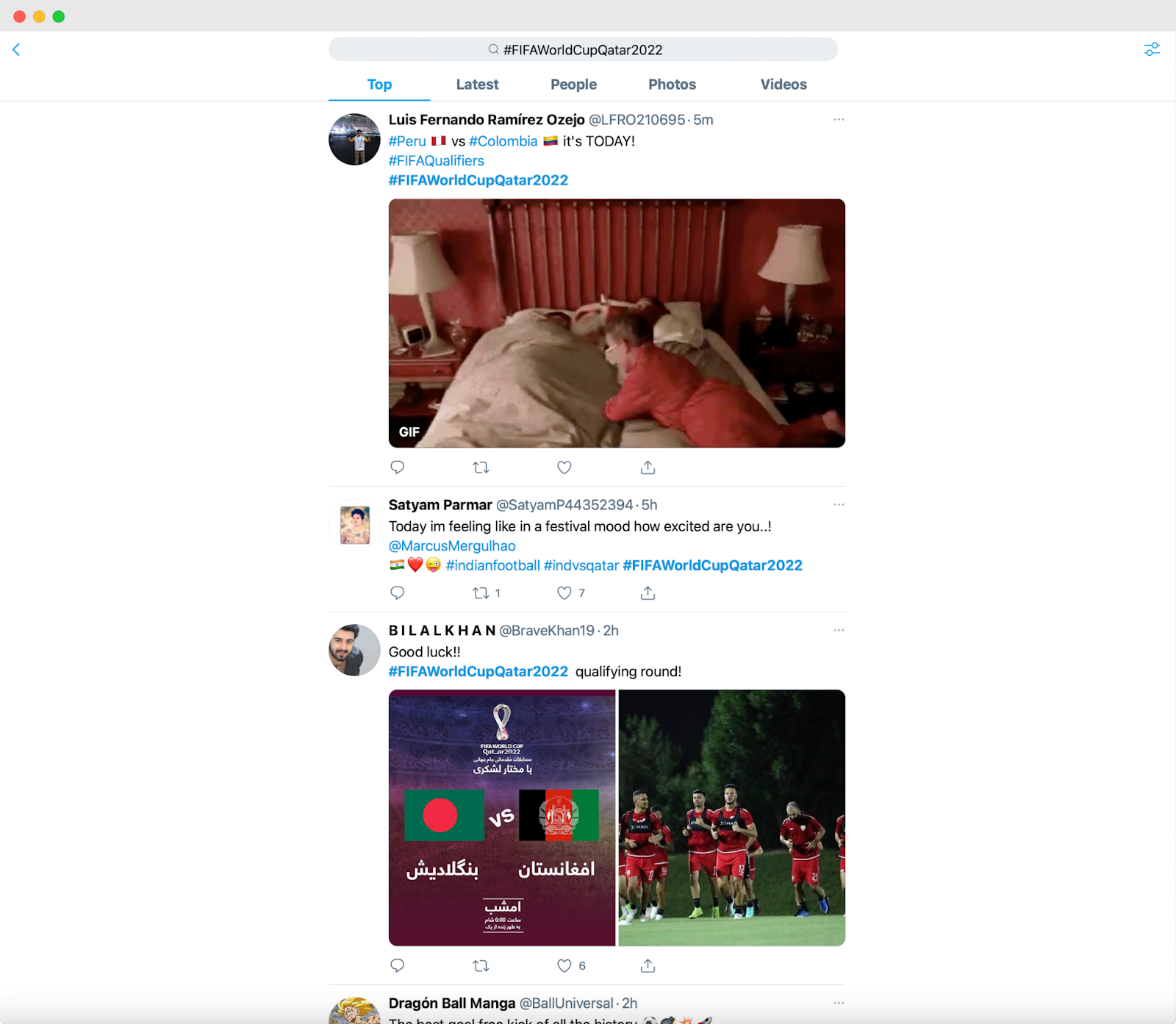 Source: Twitter; G-Drive URL

The benefit of using social media is that you are not relying on people responding to a survey you sent out, and there is going to be no bias. People are more likely to be open and honest on social media platforms and share what they really think without being prompted by a survey question.

Social media monitoring tools, like Awario, Buzzsumo and Mention, are a great way of making this process easier and semi-automated.

When monitoring what event attendees have to say about your digital event, you need to consider what platforms they are most likely to use. Facebook is still the market leader. However, it really depends on your demographic and your ideal consumer base. If you are targeting professionals, for example, LinkedIn may be the obvious place to start.
Send Follow Up Emails
One of the best ways to gather information and feedback is by simply talking to attendees. Many people are unwilling to talk on the phone, and calling every person that came to the event is not possible. A good way of getting in touch with attendees is by sending a follow-up email. Sending emails is easily scalable and less invasive for the receiver.

It is important to ensure that the email is friendly, engaging and gives the recipient the chance to share their thoughts.

[Insert this image; Source: https://reallygoodemails.com/emails/thanks-for-joining-us-at-activate-live]

However, putting together an email that will not end up straight in the trash can be easier said than done. Here are some tips on how to write an email that is likely to get a reply:

Your subject line is everything — it is the difference between the email being opened or ending up straight in the trash, so use it wisely.
Don't add too much fluff. You need to be clear, concise, and get to the point when writing an email.
Use names and be casual in your approach.
Create a sense of urgency.
Make sure you incorporate a compelling and powerful Call To Action. Make it easy for the reader to understand what they need to do next.

If you want to gather extra information, leave an option in the email for a follow-up phone call. That way those who want to share their opinions over the phone have the opportunity to do so.
The Do's And Don'ts Of Gathering Feedback
Do:

Add videos and photographs: adding photographs and videos to your survey can help to capture people's attention while also refreshing their memory too, ensuring that they provide you with more genuine and accurate answers.
Include key takeaways: this is a great way for you to reinforce the core message of your event.
Include a Thank You page: it is also a good idea to incorporate a "Thank You" page into your survey, which has links pointing to useful and helpful content relating to the event.
Promote your next event: if you have another event in the pipeline and a date set, you should promote this in your survey.

Don't:

Wait: one thing you should not do is wait to collect feedback. If you do this, your event will become a distant memory, and so the feedback that you receive is not going to be as effective. This is why you need to act quickly.
Design your survey for PC-only: you need to make sure that your survey is responsive, no matter how big or small. A lot of attendees will want to submit their responses on mobile, so you need to make it easy for them to do so.
Use a generic template: you need to make sure that your survey is on-brand. Make sure that everything is consistent and connects with the respondents on a personal level.

So there you have it — everything that you need to know about collecting feedback after your online event.

Collecting feedback is imperative for understanding the steps that you need to take to improve your performance and deliver an even better experience to your customers. If you use the ideas and suggestions above, you can ensure that you gather the correct data to make intelligent decisions in the future.

______________________________________________________________________

Rebecca DiCioccio is a member of the Growth team at Paperform. Outside of work, Rebecca can be found exploring the outdoors or with a book in hand. Rebecca's background in copywriting and keen interest in SEO and digital marketing mean she understands the importance of staying up to date with the latest trends in a dynamic and ever changing industry.


Sign up for our newsletter