IAEE Announces 2018 Art of the Show Competition Results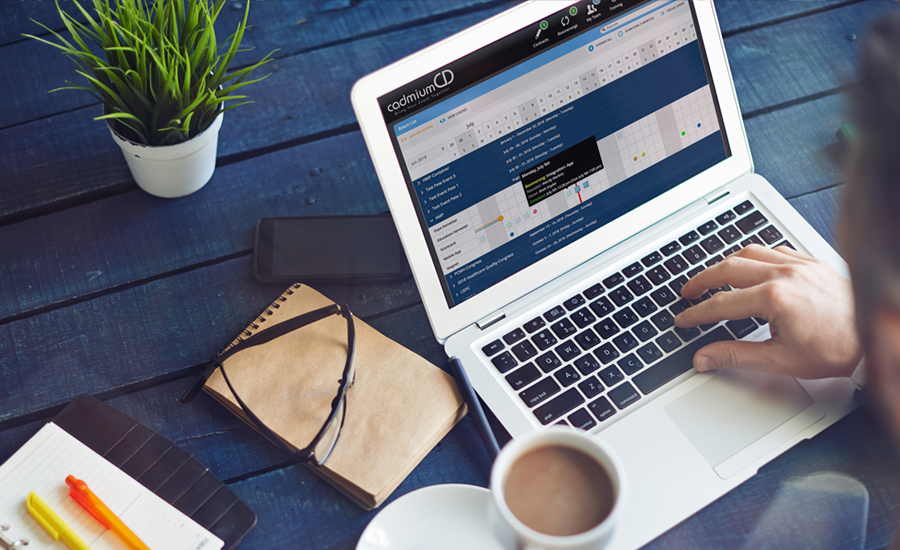 CadmiumCD Wins "Most Innovative Use of Technology"
The International Association of Exhibitions and Events™ (IAEE) announced the results of its annual Art of the Show Competition. The winners were selected for their creative use of several essential marketing elements needed to promote exhibitions and events. The winning entries will be recognized at Expo! Expo! IAEE's Annual Meeting & Exhibition to be held 11-13 December 2018 in New Orleans, La.
"The Art of the Show Competition gives us the opportunity to witness the innovation and growth of the industry because many shows across various industry sectors are represented," noted IAEE President and CEO David DuBois, CMP, CAE, FASAE, CTA. "The entries we received reflect a healthy industry that is successfully navigating the latest technologies available and really connecting with its target audiences."
The Art of the Show competition recognizes excellence in promotional materials for the exhibitions and events industry in 15 categories of competition, spanning three show sizes. The entries are judged by an independent panel of judges who specialize in marketing, communications and graphic design. Each entry received is scored on a points system based on the criteria for the category in which it entered. The judges' scores are averaged, and the highest score wins for each category/show size.
This year, CadmiumCD won "Most Innovative Use of Technology" for their work on a new logistics software for American Library Association's Annual Conference and Midwinter Meeting.
About IAEE
Trusted since 1928, IAEE provides quality and value to its members through leadership, service, education and strong relationships. IAEE is the largest association of the exhibitions and events industry in the world, with a membership of show organizers, exhibitors and exhibition suppliers.
Organizers of more than 20,000 exhibitions and buyer-seller events around the world are members of IAEE, and the organization advocates and promotes the awareness of face-to-face exhibitions and events as the primary medium for business development and growth. IAEE provides relevant, timely, and innovative education to its members and the industry.
Visit www.iaee.com for more information.
About CadmiumCD
CadmiumCD is an event software company with more than 15 years of experience providing on-demand content management solutions that streamline the workflow for Meeting Planners, Exhibition Organizers, Education Directors, and Attendees.
More than 3,500 meeting professionals worldwide trust CadmiumCD's award-winning software. Its software platform makes it easy to collect, manage and share content to all event stakeholders through its modules: Call for Abstracts, Speaker & Exhibitor Data Management, Digital Content Publication, Audio Recordings, Digital Poster Galleries, Online Itinerary Planners, Interactive Floor Plans, Native Event Apps, and Post-Conference Evaluations.
For more information about CadmiumCD, visit www.CadmiumCD.com or email info@cadmiumcd.com.
Sign up for our newsletter