Improve Your Meetings with This Enterprise Training Solution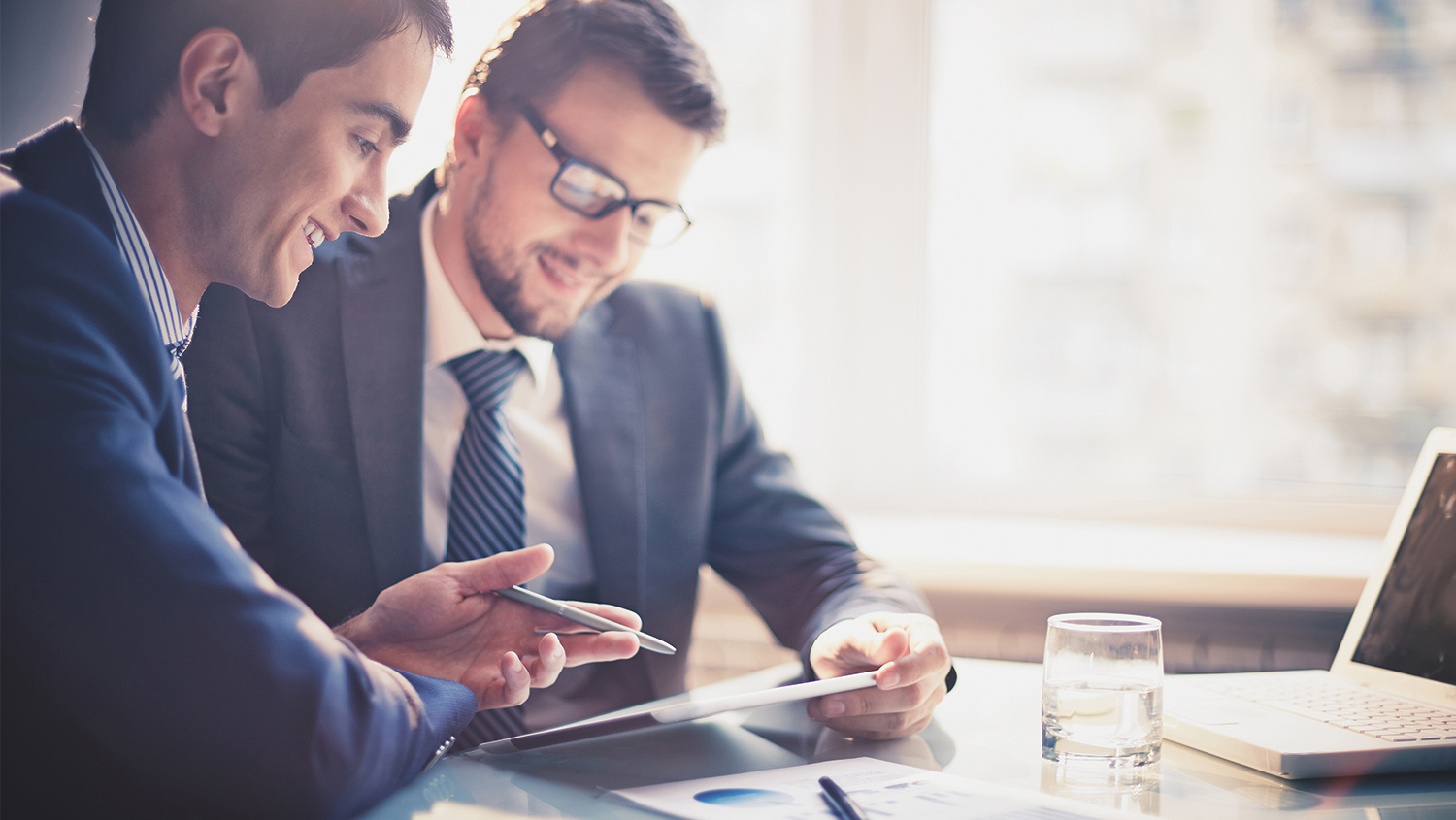 What are the problems you face while training your company's employees?
One of the biggest problems most enterprise companies face is training such a large and diverse pool of employees. With so many different learning styles it's nearly impossible to accommodate everyone. On top of that, having employees scattered across the country is a challenge in itself.
Luckily there's a simple way to train all your employees no matter where they are or how they learn.
There's an app for that
Back in 2009, after Apple launched the iPhone 3G, they put out an ad that claimed no matter what problem you're trying to solve, "there's an app for that." It's a claim that's as true now as it ever was.
Evernote for shared notes, Dropbox for shared files, LinkedIn for staying in touch, Asana for to-do lists, and SlideShare for presentations. I could go on and on.
But what about your sales and training meetings? Maybe you use a variety of apps to satisfy your organization's needs, but what if there were truly an app for that. A single app that would bring together documents, networking, notes, and presentations all in one place.
How a meeting app will help your organization train employees quickly and efficiently
The good news is that there is an app for that. Meeting apps are becoming more popular with enterprise companies for the simple fact that they make communication easy across the entire organization. They create the infrastructure that large companies need to train their diverse workforce.
Our organizations provide training through meetings to enhance not only the company's sales and processes, but also to develop employees' personal and professional skills. We want our employees to come away with the tools and experience necessary to act on their own.
Going forward, meeting apps are essential for successful businesses. Here's just a few reasons why:
1. Better retention of information presented at meetings.
We've all come away from meetings feeling information overload. This is natural considering our brains need reinforcement to move information from short term to long term memory. But it's also unfortunate.
Luckily a meeting app allows employees to take notes next to presentation slides right in the app. They can review those notes later or add new ones as they review the slides. Also, if you've recorded your meetings, employees can easily access the audio associated with each slide at the touch of a button.
This will help increase retention of information because employees can periodically revisit each meeting's materials. More than this, if ever they need an immediate reference on the fly, the app is there for them wherever they are. The foundation of Continuous Education (which is an important part to employee training), in fact, relies less on pulling lots of data from memory, in favor of relying on an easy-to-access database and network that information can be drawn from at an instant.
2. All training documentation in one place.
Speaking of which…
An enterprise meeting app is the perfect place to house your organization's presentation slides, training documents, SOPs, sales guides, manuals, and more. It's also easy to list your organization's services, products, partners, and other valuable information your customer services or sales reps need to access often.
Meeting apps make it simple to organize documents and presentations by track or department with a 'container app' or 'multi-event app'. You can break down access to confidential or department-based materials by defining which users can access certain areas of the meeting app or password protecting sensitive materials.
3. Instant company-wide communication.
Have you ever been in a situation where you need to know now?
It's not always easy to scour the training documentation and find that one bit of information that you need THIS instant. That's when knowing who to ask the right questions comes in handy. But at a company with 50 or more employees, it's nearly impossible to keep everyone's contact information straight.
With a meeting app this is no longer an issue. Every employee gets a directory of every other employee built right in. They can send push-notification messages through the in-app networking feature or instantly access email and other contact information of every colleague they have at the company.
4. Open access to valuable training sessions.
Maybe you conduct an annual training meeting for all your employees every year. But what about all those training sessions in between? Your managers are giving employees valuable information on a regular basis.
The beauty of a meeting app is that it allows you to take all your company's training sessions and put them in one place. Whether they're cross-departmental or cross-country, your employees can gain value from all the meetings your company conducts. No attendance required.
"Okay, I need a meeting app! But should I go with a web-based or native solution?"
If you've made it this far, you see the value in having a company-wide meeting app. The question you'll face next is whether you want to go with a web-based solution or a native app.
Both have their benefits.
Employees can access web apps on any device anywhere they have an internet connection. That means their desktop, laptop, tablet, or smartphone. Native apps however are confined to an operating system like Google Android or Apple iOS.
At first glance it may seem web apps are the way to go, but most studies show that users prefer native apps when using a mobile device. There's something about the browser experience that just doesn't click on a handheld.
The solution that brings it all together
Luckily most meeting apps are part of an ecosystem that offers both native and web-based apps. They bring together all the features above into one cross-platform, multi-device meeting app.
Not all meeting apps are created equally though. When searching for the right meeting app for your organization, you'll want to take a few things into consideration. Before purchasing a particular solution, ask yourself if the meeting app is part of a system that offers the following:
Cross-departmental control of training meetings with unlimited users and admins built it.
A universal backend that updates both web and mobile apps instantly from a single dashboard.
A robust platform, called an EMS (Event Management System), that can be used for internal training meetings and more. If your marketing department holds end-user conferences or awards ceremonies, for example, can they use the system to manage their events too?
Meeting apps really bring large enterprise companies together. They increase communication between peers and leaders, they increase retention of valuable information presented in meetings, and they give employees a valuable database of information that they can use on the fly.
Get in touch!
If you'd like to learn more about how a meeting app for all your training sessions could benefit your organization and employees, please get in touch, or leave us a comment below. We'd love to learn more about your particular situation and chat with you about how you can improve your company's processes today.
About Michael Doane
Michael Doane is head of marketing at CadmiumCD. He is focused on educating event planners about the benefits of implementing technology at their trade shows and conferences. Download his free eBook, "The Most Influential Advances in Event Technology", then connect with him on LinkedIn or Twitter.
Sign up for our newsletter