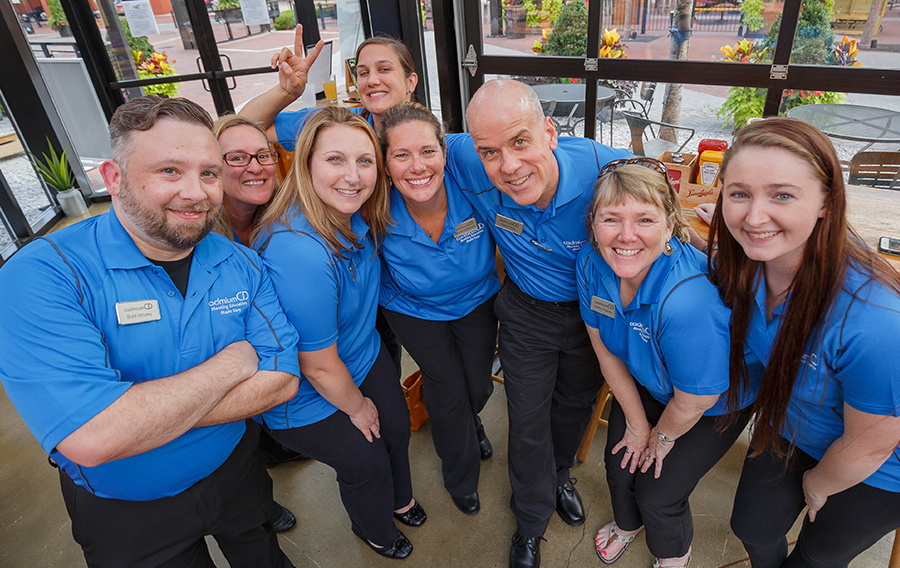 CadmiumCD Appears on the Inc. 5000 list for the 2nd Time, Ranking No. 1929 with Three-Year Sales Growth of 198.2%
Inc. Magazine Unveils 36th Annual List of America's Fastest-Growing Private Companies—the Inc. 5000
FOREST HILL, MD – Inc. magazine today ranked CadmiumCD NO. 1929 on its 36th annual Inc. 5000, the most prestigious ranking of the nation's fastest-growing private companies. The list represents a unique look at the most successful companies within the American economy's most dynamic segment— its independent small and midsized businesses. Companies such as Microsoft, Dell, Pandora, LinkedIn, Yelp, Zillow, and many other well-known names gained their first national exposure as honorees of the Inc. 5000.
"It's an honor to be recognized among the most successful companies today for the second year in a row," said CadmiumCD co-founder and CEO Michelle Wyatt. "Listening to our clients and focusing on their core needs has helped us achieve this level of success. We are excited to be an integral player in the event technology space, and thrilled with client adoption of our software platform. "
The Inc. 5000's aggregate revenue is $206 billion, and the companies on the list collectively generated 619,500 jobs over the past three years.
"The Inc. 5000 is the most persuasive evidence I know that the American Dream is still alive," says Inc. President and Editor-In-Chief Eric Schurenberg. "The founders and CEOs of the Inc. 5000 tell us they think determination, risk taking, and vision were the keys to their success, and I believe them."
About CadmiumCD
CadmiumCD is an event software company with more than 15 years of experience providing on-demand content management solutions that streamline the workflow for Meeting Planners, Exhibition Organizers, Education Directors, and Attendees. More than 3,500 meeting professionals worldwide trust the company's award-winning software. Its software platform makes it easy to collect, manage and share content to all event stakeholders through its modules: Call for Abstracts, Speaker & Exhibitor Data Management, Digital Content Publication, Audio Recordings, Digital Poster Galleries, Online Itinerary Planners, Interactive Floor Plans, Native Event Apps, and Post-Conference Evaluations.
For more information about CadmiumCD, visit www.CadmiumCD.com or email info@cadmiumcd.com.