[INFOGRAPHIC] The Power of Adaptation: How Technology Has Forced Events To Evolve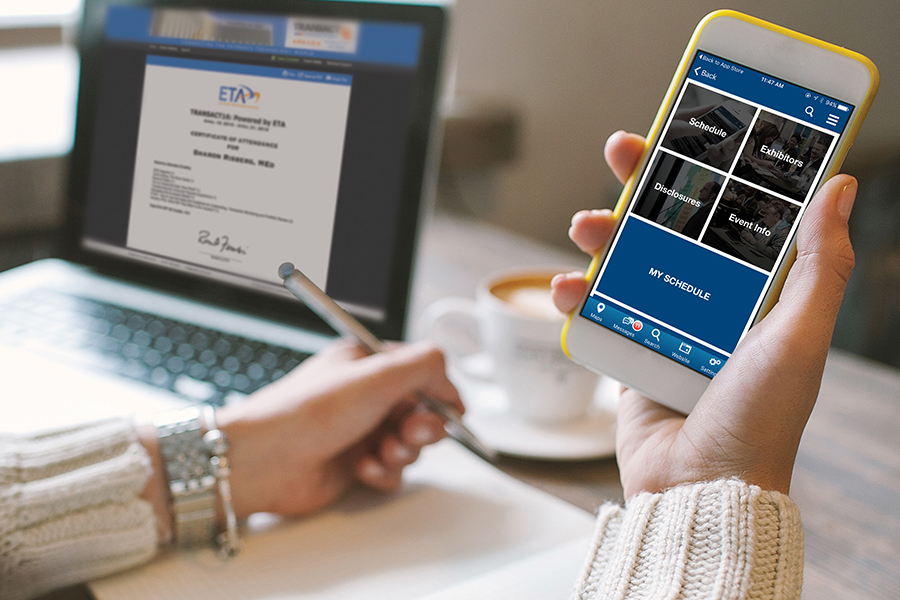 This article was written by guest contributor, Sam Smith, President & CEO of Network Events, Inc.
Technology is everywhere in this day and age, and it seems that everyone is connected to a smartphone or tablet at all times. We all know that the Millennial generation is always peering down at their gadgets, with more than 99% of Millennials regularly using the Internet and 92% owning a smartphone. However, within the past few years, technology has started evolving faster than ever, making it easier for users of all generations to stay connected.
Mobile Event Apps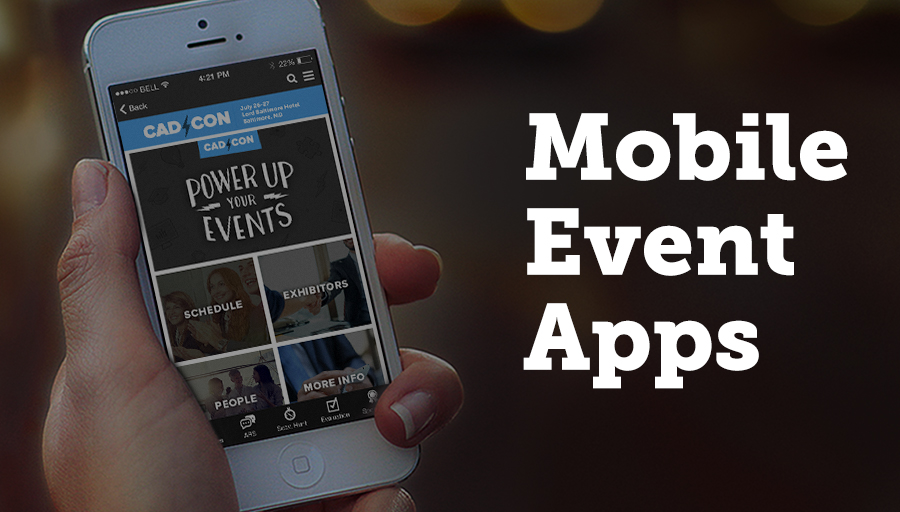 This inclusivity creates numerous opportunities for many different industries, and that's exactly the case among exhibitions, trade shows, and conferences. In fact, as of 2015, 85% of event planners and organizers were using mobile apps to both organize and run their events. That's especially true in the world of trade shows, where 86% of show organizers offering a mobile application to attendees (only 40% of convention centers did the same). Of course, the professional event planning industry isn't the only one embracing mobile apps. Today, there are more than two million apps available for download, including thousands of productivity apps, lead capture apps, and even event apps that create other event apps.
For trade show exhibitors, mobile apps can bring a host of different benefits. In a survey about the importance of applications in trade shows, event professionals reported:
16% cited improved convenience for attendees
15% said attendees were more engaged
12% liked how the applications reduced printing costs
12% utilized the app to compile data and measure their ROI
9% found sponsorship opportunities within the app
Beyond the app, it's clear that technology has changed the way we organize and attend events for good. For instance, 2016 Super Bowl attendees used over 7 terabytes of data on 35,000 mobile devices over the course of the game. This wasn't cheap — all this data cost over $70 million in one evening. Then there was the 2016 North American Auto Show, which saw more than 14,000 participants using 3.06 TB of data, costing the conference an extra $2 million.
When it comes to the costs of adapting to modern technology, the Las Vegas Convention Center is a prime example of how connectivity is the name of the game. In January 2017, the center completed an $18 million upgrade to provide Wi-Fi to their users via 2,100 access points. The new and improved network can provide functioning wireless to over 100,000 users simultaneously.
Infographic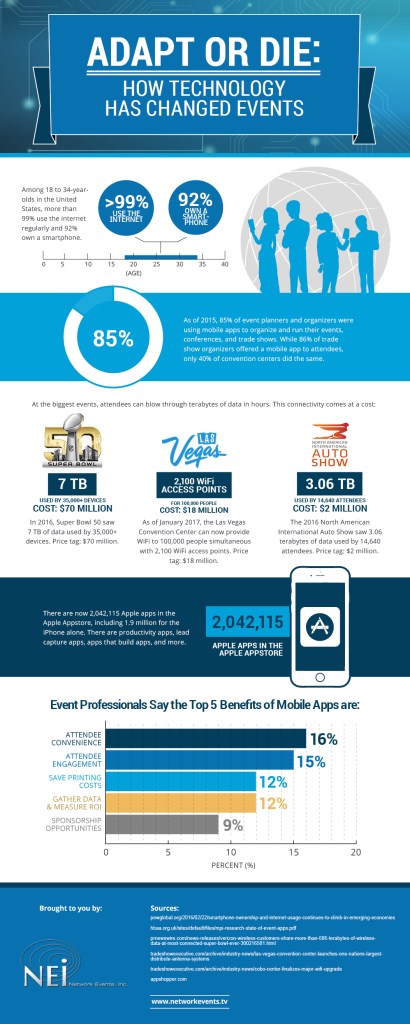 Conclusion
Clearly, technology has affected the trade show industry at virtually every level. Organizers use mobile apps and technology to plan events, while attendees use smartphones to take pictures, network, and schedule their time while viewing exhibits. While these changes have come with a steep price tag, they will have been worth it if they translate to improved experiences for organizers and attendees alike.
About Sam
Sam co-founded Network Events, Inc., a health and wellness event development, marketing and management firm, in 1999. He is responsible for event partnerships with television stations and professional sports teams in markets throughout country. Sam, a leading executive in the exposition industry, has been a highly rated speaker at major industry events and has provided sales and marketing consulting and training to top associations and private exposition management organizations.
Sign up for our newsletter