3 Ways to Incorporate Live-Streaming In Your Virtual Events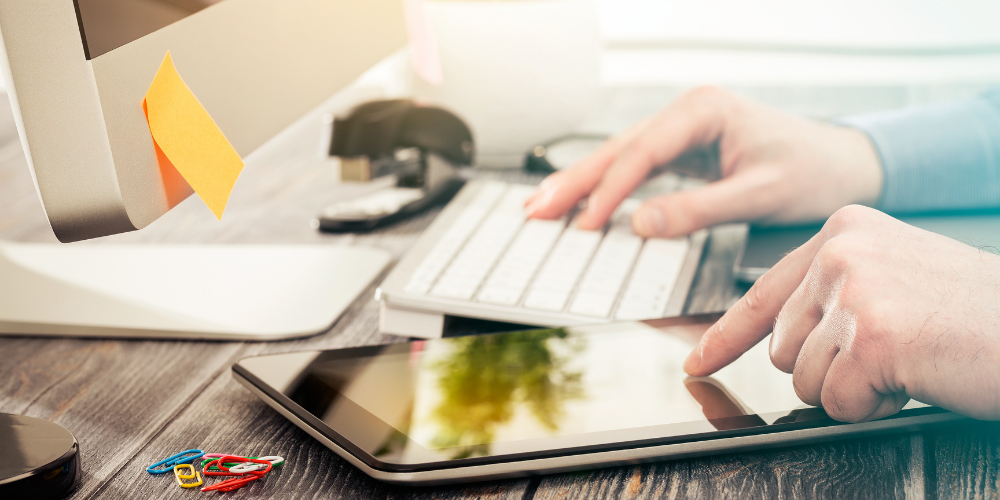 Written by guest contributor Kelly Velasquez-Hague.
Live stream programs are here to stay.
Telling your story and keeping your mission relevant is a top priority to engage supporters online and increase your reach. The power of multimedia and virtual events allows nonprofits to build connections with remote donors and humanize your mission, no matter where your supporters are.
You're probably thinking – that's great. I'd love to do that, but I am a:
Nonprofit without a high-tech budget
Fundraiser without video skills
Small team with little bandwidth
All of the Above
Don't worry, we get it! This blog will help you get around these barriers and explain three ways nonprofits can incorporate live streaming into their events. Use live streaming to:
Orient volunteers and ambassadors before the event.
Create more engaging, dynamic programming.
Make more exciting fundraising opportunities.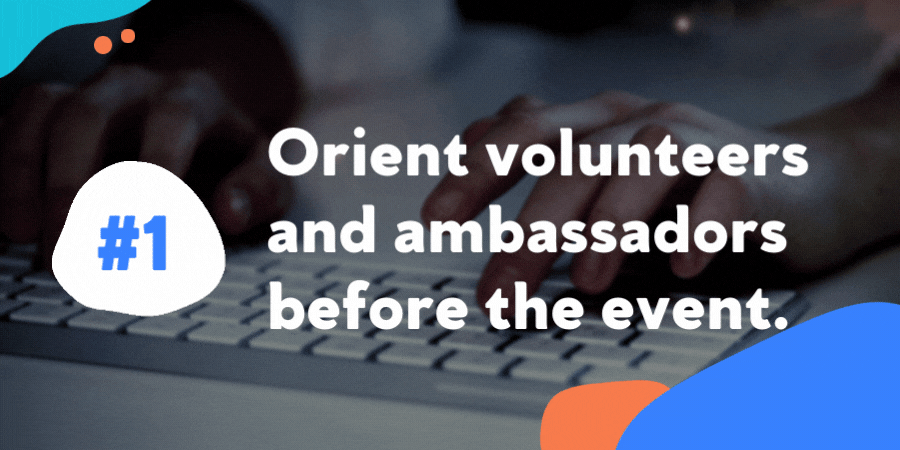 1. Orient volunteers and ambassadors before the event.
Volunteers are the backbone of many events and should be treated as such. They extend the reach of our staff, amplify the voice of our mission and so much more. Before your live stream event, get on the same page with your entire team. Live streaming can be leveraged to connect and inform volunteers and ambassadors about the event.
Check out the ideas below to give your team members a boost via live stream:
Host a training session. Pare down the training to be focused on their specific job and bring the fun to the session.

TIP: Providing a little incentive to get the job done well can be a wonderful motivator and build camaraderie. When appropriate, develop some competitive challenges that get your volunteers striving to go above and beyond.
Spotlight certain people at virtual events. Build volunteer spotlights into your live stream program. Demonstrating gratitude for their efforts is a top priority (and will keep them coming back!)

TIP: Another key to keep your volunteers coming back is welcoming their feedback on how they felt about their assignment or how the event could be improved.
Gather for a live-streamed event to celebrate the end of a fundraiser. Come together as a team to celebrate a successful event live streamed to your donors and supporters.

TIP: Get together a few days after the event and keep it short with little to no script. You all have planned enough for the next few weeks!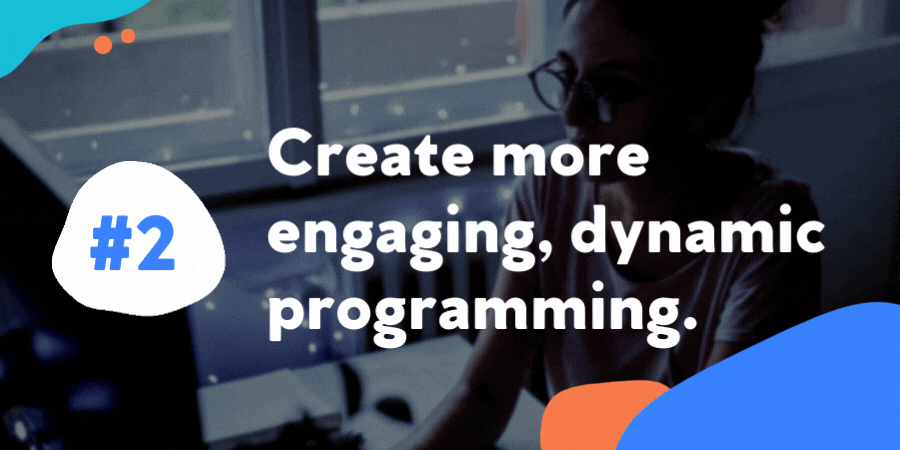 2. Create more engaging, dynamic programming.
Once you have planned and organized your live stream event, use the tips below to make the most of your program's power to maximize engagement and impact.
Use storytelling to tell your nonprofit story on your live stream program.
Why is storytelling so important in virtual live stream run-of-show?
Nonprofits have to cut through the noise and stand out online.
Everyone's attention is becoming increasingly fragmented online.
We need a way to

connect people

to our causes even if they are online.
We need to inspire giving in a virtual world.
Think about:
The story: Find real-life stories that function as proof points to your nonprofit's mission.
The hero: What is everyone's favorite part of any story? The hero. While your nonprofit is doing incredible work for your mission, it's all made possible by the generosity of your donors. Make them the hero of your story – every time.
The conflict: A story has conflict. So, you first need to lay out your value proposition, introduce the pain point, and then how you fix it.
You now have a story to tell! Anchor your live stream program in this story: tell it, illustrate it, reinforce it, and make sure donors feel like a part of it.
Include engagement tactics in your live stream.
Even though your audience is not right in front of you it is still important to engage with them and interact. Use these great tools for engaging in a virtual world:
Q&As, Polls, and Chats – Most live stream platforms allow you to encourage communication throughout the live stream. Take advantage of these capabilities and connect with your audience!
Social Media – Be sure to get a social media plan in place for your event.

Think about different ways you can encourage guests to participate
Use creative hashtags
Encourage watch parties
Go live behind the scenes on social channels

Text Messages – Through your fundraising platform, you should be able to collect guests' cell phone numbers through registration.

Send push notifications throughout the show
Remind viewers to bid on auction items
Create urgency to donate to your fund-a-need
Provide updates on times, fundraising progress and closing times
The ideas are endless for how you can grab attention, increase engagement and ensure fundraising success!
Host Q&A sessions within your programming.
This tip is especially useful for awareness campaigns or other educational events. Bring the conversation to your mission and let your supporters feel like they are getting a peek behind the curtain with a live discussion or Q&A.
These interactive elements require little planning and can be repurposed for years to come in your newsletters, blogs, or recorded videos.
Highlight a board member, longtime donor, executive director, or a person impacted by your mission and live stream your conversation. You'll be surprised by the engagement you receive.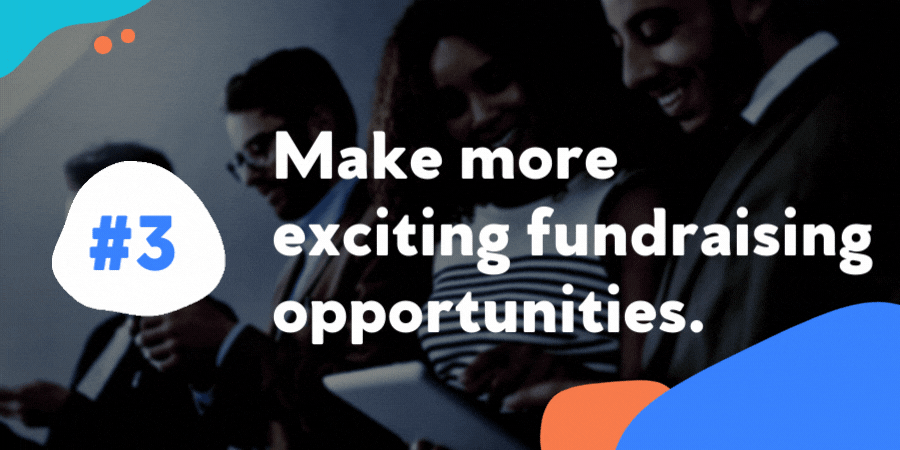 3. Make more exciting fundraising opportunities.
Exciting fundraising opportunities don't just live in the ballroom! They can be incorporated into your live streaming program as well. Consider these examples:
Fundraising thermometers. With the right software, real-time thermometers can show donations as they are coming in. Supporters will chase that thermometer!
Live auction presentations. One of the key elements and biggest revenue drivers of a fundraising event, the

live auction

, can be as successful in a live stream event as in a traditional in-person event.
Live appeals. Appeals work best when they include high energy, growing momentum, a professional charity auctioneer, and the right software that reveals real-time results.
These tools work for a virtual-only event, but they are especially beneficial for hybrid events–an in-person event with an online engagement component for remote supporters who are unable to attend the onsite fundraising.
Remote attendees can still participate and donate by:
Tuning into your event's live stream
Bidding on silent auction items (if applicable)
Participating on social media
Making online donations
Purchasing merchandise or fixed price items
It doesn't matter where they are, what they are doing, or why they can't come – attendees can bid remotely and participate from anywhere! All you need to do is send them a link to your live stream event, and they are off.
---
The pandemic has taken a lot from us, but it has taught us a lot as well. The survival instinct of nonprofits has gotten better; strategies are being re-evaluated and plans are being altered to change the path of fundraising campaigns. The goal, however, remains the same.
Live streaming is cost-effective, engages remote donors, and increases reach to donors that won't be able to attend your event. With the right plan and team in place, your nonprofit can live stream your event with ease!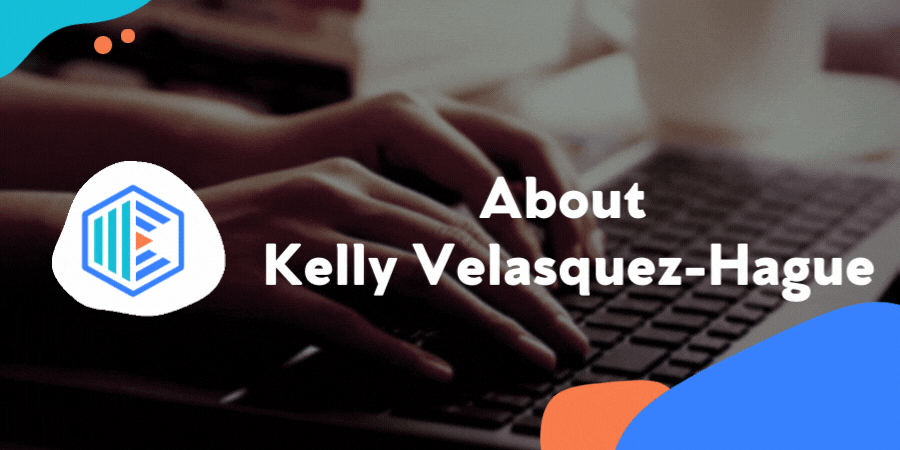 About Kelly Velasquez-Hague
Kelly Velasquez-Hague brings over 20 years of fundraising, nonprofit management, and sales/marketing experience to her role as the Director of Content Marketing for OneCause. As a member of the OneCause sales and marketing team, Kelly manages all of the company's content strategy and execution. She is passionate about empowering great missions and loves that her current role allows her to continue to help nonprofits reach new donors raise more funds for their cause.
Sign up for our newsletter