The Quick Guide to Building an Online Community for your Organization
Mar 17, 2021 Read Time: 5 min
by Cadmium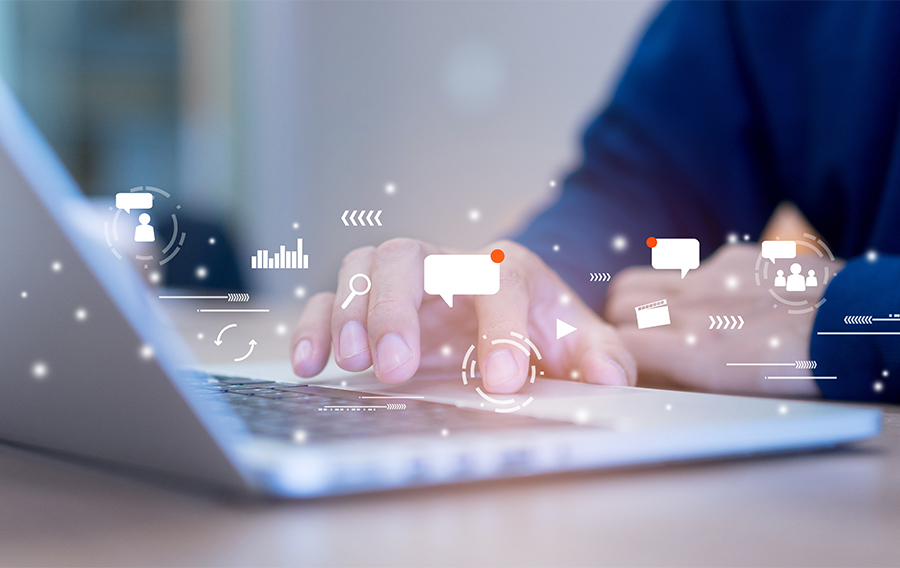 Written by CadmiumCD Contributor Pamela Shigeoka
This article is based on an earlier webinar. View the recording here.
We've talked about how having an online community can drive interest in your organization as well as your upcoming events [link: previous article about benefits of having a community]. But how do you actually create that community and attract users? Maybe you're starting from scratch, or maybe you already have part of a community, like a Facebook page. Let's take a look at the steps you should take to create your organization's own online community.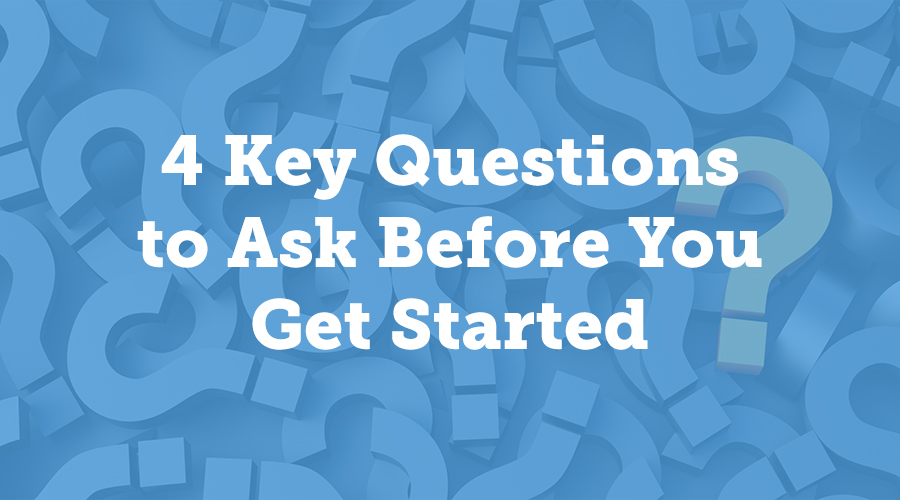 4 Key Questions to Ask Before You Get Started
1. What does your organization need?
This is the most basic question you should ask yourself when you're starting to think about starting an online community. What are you hoping an online community will bring to your organization? Since we're in the events industry, look at how you think having an online community could benefit your events. Are you looking to drive more registration? Bring more members into your organization? Do you want your organization to be seen as a leader in your field?
An online community can bring many benefits to your organization and your events, including attracting new members and attendees and providing you with data to help you drive the forward motion of your organization.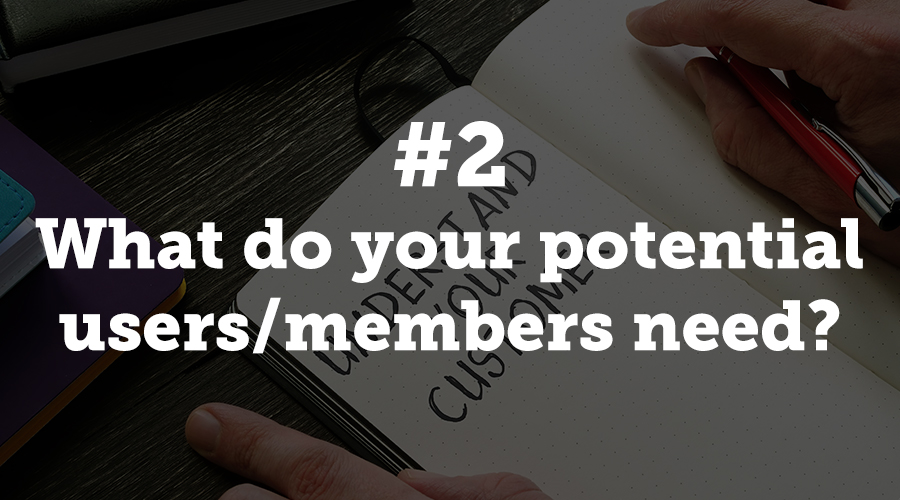 2. What do your potential users/members need?
If your organization is the only one in your field, what do you think an online community would provide for your members? Do you want to create a forum where they can freely share ideas and discussions? Are you looking more for a way to get organization news out to your membership instead of creating a more open discussion between members?
Online communities are a great way for your members to network with each other as well as interact with the organization itself. Look at how your members communicate and how they share content. Your community could easily become their primary source for content in your field, if you can create a space that fits their needs.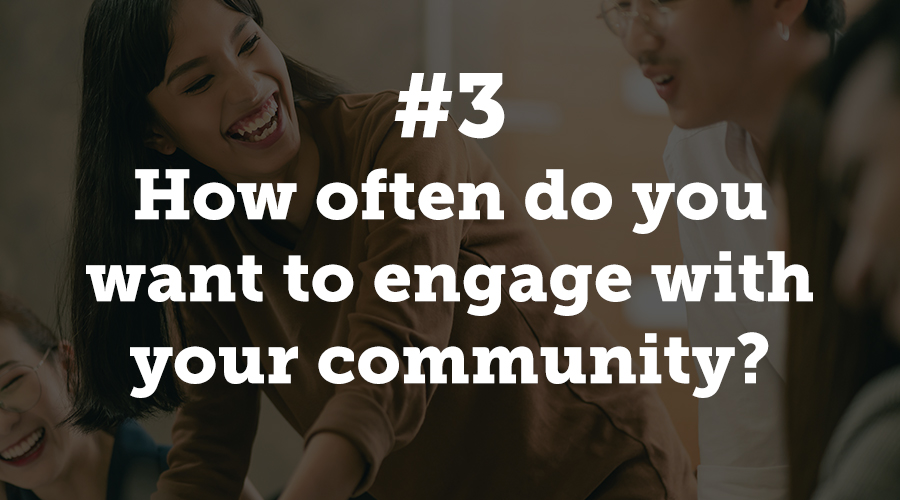 3. How often do you want to engage with your community?
An online forum is a great place for you to create and steer discussions in your membership. How often do you want to do this? Are you thinking of having your organization post daily, weekly, or even monthly topics? Do you want organization moderators to interact directly with your members, or do you prefer more of a hands-off approach?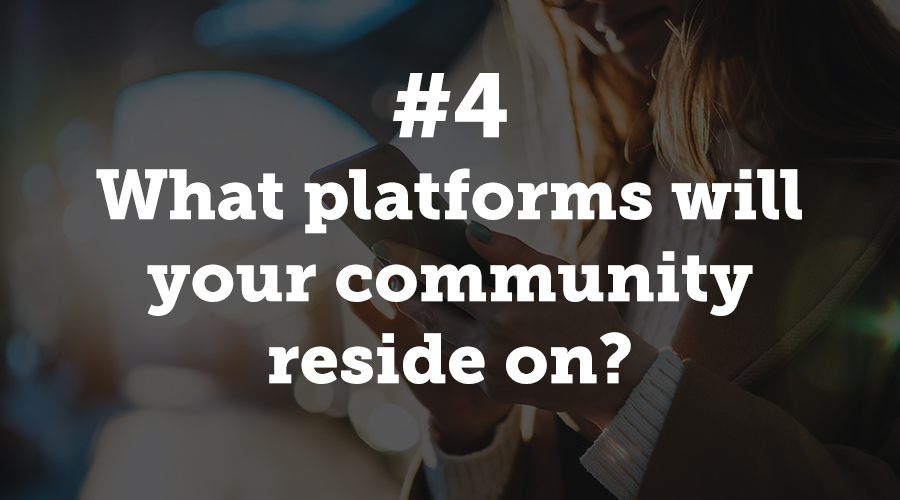 4. What platforms will your community reside on?
Do you want your community to be hosted on public forums, or do you prefer having a fully branded, private community? There are benefits and drawbacks to both, and it's also possible to use both. So how centralized do you want that community to be? Do you want it to exist solely on a privately hosted platform? Do you want to include public social media like Facebook Groups?
Keeping your community privately hosted would help you maintain a level of confidentiality between your organization and your members. Public social media, on the other hand, can potentially attract new members and event attendees who might not have otherwise known about your organization or event. Using a combination of both branded and public could allow you to balance management of exclusive content while still being open to attracting new viewers.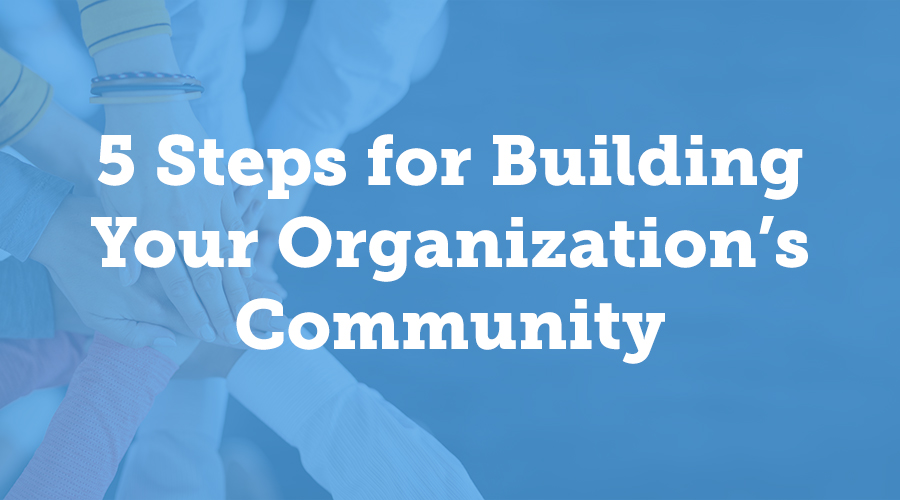 5 Steps for Building Your Organization's Community
Once you have a good idea of what your organization wants and needs in an online community, it's time to start building. Let's look at five basic steps to take to create a strong framework.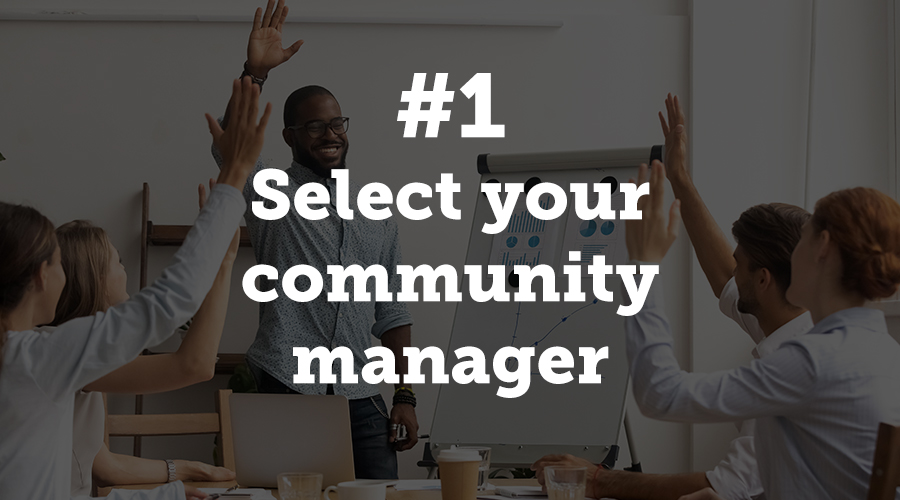 1. Select your community manager
Someone needs to be in charge of your online community, and it's good to get that person on board from the very beginning of the planning process. Community management is essential for success, particularly if you are anticipating large community growth or have a large membership base in your organization. A community manager will handle everything related to the online community, from keeping the platforms running smoothly to enforcing community guidelines in discussions.
Are you going to tap someone already involved in your organization to lead the community? Do you want to hire an outside community manager? Your community manager should also have the ability to bring on moderators, either paid or volunteer, to help wrangle discussions as well as post new organization content and lead discussions.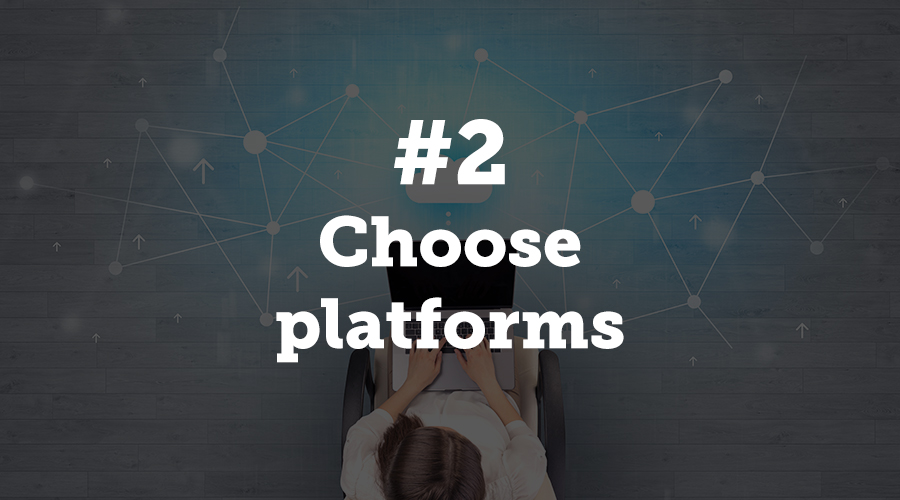 2. Choose platforms
Decide which platforms will work best for your organization's and your members' needs. Would a single Facebook Group be enough for your community? Members can interact easily in that format, but it does require a Facebook account, which not everyone will have or want. Members will also have to join any private, branded platforms that you set up, but you can reassure them about their data privacy if you are running a branded community.
If you have a larger membership base, a branded platform that allows you to create different sub-forums might be the way to go. That way, you can steer discussions into logical containers, which will help members more easily find the information that they want.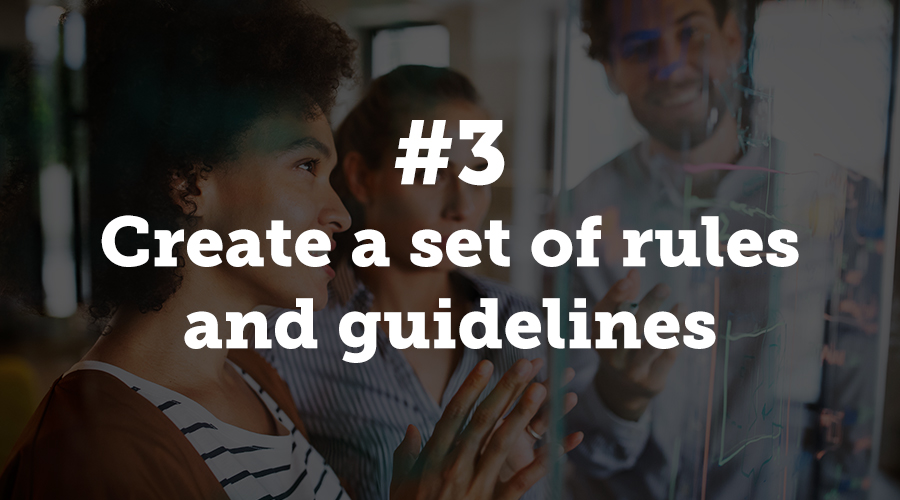 3. Create a set of rules and guidelines
As much as we would like to believe that a bunch of adults can have civil discussions on the internet, spending pretty much any time in a discussion online will prove otherwise. It's a very good idea to lay out guidelines for discussion and behavior within your community beforehand, so that members know what's expected of them and know what will happen if they go against those guidelines. Do you want to disallow profanity? How will your moderators handle an instance of harassment or hate speech? Be sure that members know this before they are allowed to join, along with your policy on what will happen if they break the rules.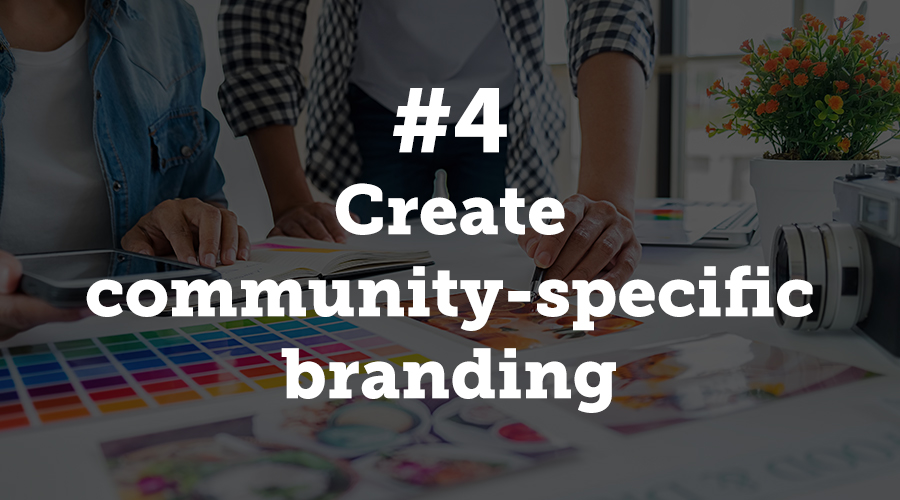 4. Create community-specific branding
Since the online community is an extension of your organization, you'll want to be sure that branding is consistent across all platforms. This includes visual brand design, of course, but also brand voice and tone guidelines. Create a brand style guide, if you don't already have one, and be sure that everyone who will post community content on behalf of your organization has access to the guide and understands how to use it. You'll want to maintain that consistency any time your organization is represented.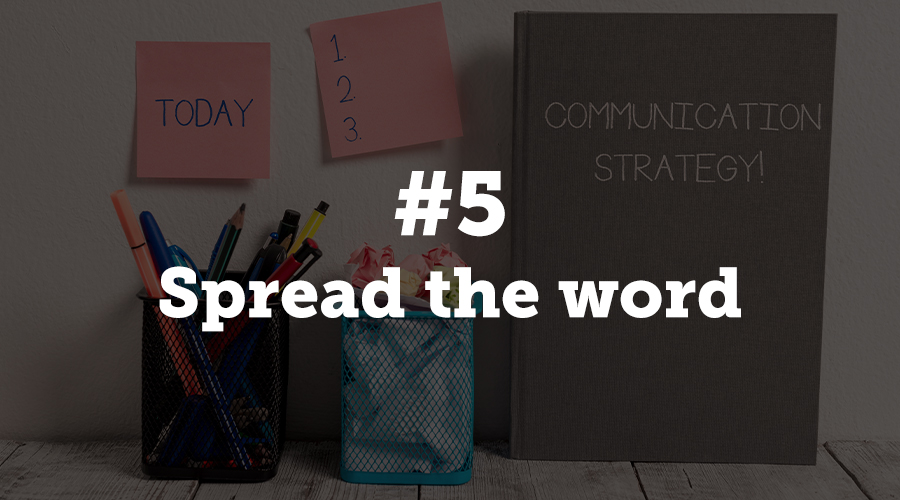 5. Spread the word
To quote Field of Dreams, "if you build it, they will come." Except this isn't a magic baseball field, and you'll need to do a little bit more than just build it if you want members to come. Marketing your community is essential if you want it to grow.
Your organization luckily has a built-in audience: your members. Send out information about your new community and invite members to join and engage with each other. Post on the organization's existing social media accounts, and add a link to your community in a prominent spot on your website. Ask your members to invite others that are interested in your field. If you're looking to recruit new organization members, you can also create directed advertisements on social media and Google to catch their attention.
And when you launch your community, be sure to have prompts for discussion already posted. Nobody wants to be the first to break the ice, so do it for your members. Create a post for introductions and post several topics to encourage members to jump right in and start engaging with you and their peers.
About Pamela
I am a freelance writer who enjoys dipping my toes into a wide variety of writing subjects. I have an M.A. in English but found that teaching wasn't for me, so I'm applying my training to writing instead. I've been blogging for ten years and have written everything from book reviews to pop culture essays to business topics. In my spare time, I enjoy writing fiction, playing games, and learning new crafts. I live in Corvallis, Oregon, with my husband, daughter, and dog.
Related Insights
Sign up for our newsletter