Event Planners Should Be Bold and Courageous: Highlights from PCMA Convening Leaders 2018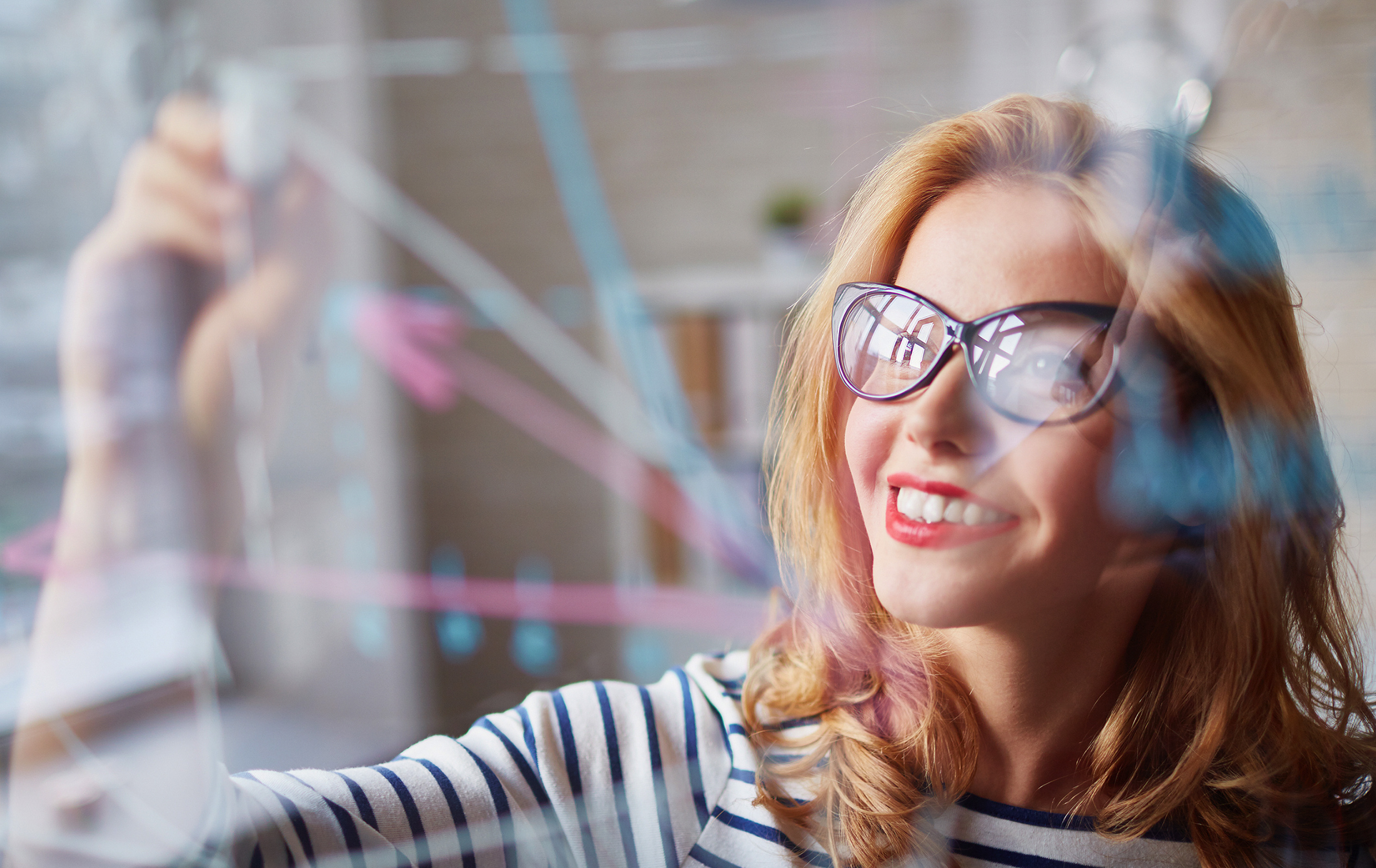 If there's one thing Deboarah Sexton has asked us in her 13 years as PCMA CEO: it's to challenge the norm. To be bold and courageous in our event design and content. This is exactly what the PCMA team did at this year's Convening Leaders Annual Conference, which marked Sexton's last conference as CEO.
Here are some ways PCMA helped us challenge the norm this year:
PCMA's Mind-Blowing Keynotes
Neri Oxman opened her morning keynote by saying that the secret of life is to have a singular philosophy you can apply to everything.
"The secret to life: have one philosophy, and apply that philosophy to everything you do."—Neri Oxman (Click to Tweet)
She went on to describe the amazing work her company was doing to bring the disparate fields of art, science, engineering, and design together. Her goal is to create seamless spaces and products that function as a singular unit, rather than a series of parts.
Essentially, Oxman was asking us to bring our events together into one cohesive experience. No more trade show this, education that. She was suggesting that modern events need to flow and feel like a single contiuous thread.
General Stanley McChrystal, PCMA's afternoon keynote, also reinforced this in an interview with Convene. He said that the best conferences he's been to run a narrative through their conference, so much so that attendees can feel it. Attendees are all there for a reason, for a common goal, and it's evident in all they participate in. And that's what makes the best conferences seem a bit like magic.
"[At the best conferences,] there is a narrative that runs through the conference and you can feel it."—General McChrstal (Click to Tweet)
A good conference surprises and delights attendees. It guides attendees to make connections among disparate and seemingly unrelated information.
PCMA's Guinness Book of World Records Attempt
Being bold is not without risks. Deborah Sexton took the initiative this year to attempt to break a Guinness World Record. PCMA attendees tried to set the record for most people assembled in the shape of a musical instrument. Unfortunately, the record was not broken this time around.
Still, it was a bold attempt and got over 3,000 people together in a small park in Nashville. Imagine the networking opportunities!
Taking risks doesn't always mean success, but success is also relative. While announcing that the goal was not achieved, Sexton reminded those who did participate that there's always next year. Even though she's leaving PCMA as CEO, she's leaving the organization in good hands.
PCMA's Future of Face2Face Zone
PCMA also changed up their traditional tech pods this year, introducing an educational concept similar in format to ASAE's XDP Conference. Participants were given earbuds and allowed to paritipate in multiple sessions, or watch mainstage sessions on a big screen projector. They could also peruse tech vendors and learn about new software or technology that could be used at their conferences.
We at CadmiumCD felt very at-home in the Future of Face2Face Zone at Convening Leaders this year. We truly embody Neri Oxman's concept of creating cohesive experiences, as last year we rolled out a new tagline, "Bring Your Events Together." As part of this initiative, we've also ramped up our partnership and integration programs. Being named as one of Freeman's founding Fuzion partners just a few days before Convening Leaders was indicative that the effort hasn't gone unnoticed.
And it comes back to being bold and courageous, challenging the norm. We asked ourselves how we could help our clients bring more of their events together – by providing one platform, but also helping them make connections both digitally via the software they use and physically by connecting them with people and resources they could leverage.
Next Steps
We want to extend the inspiration we felt at PCMA this year. We encourage you to download our latest event tech guide to see how you can bring your events together this year, or get in touch to speak to a CadmiumCD expert. If you have an experience from Convening Leaders you want to share, please leave a note in the comments section below or tag us on Twitter.
Related Insights
Sign up for our newsletter