Using Video Management Systems for Educational Purposes
Jul 28, 2022 Read Time: 3 min
by Cadmium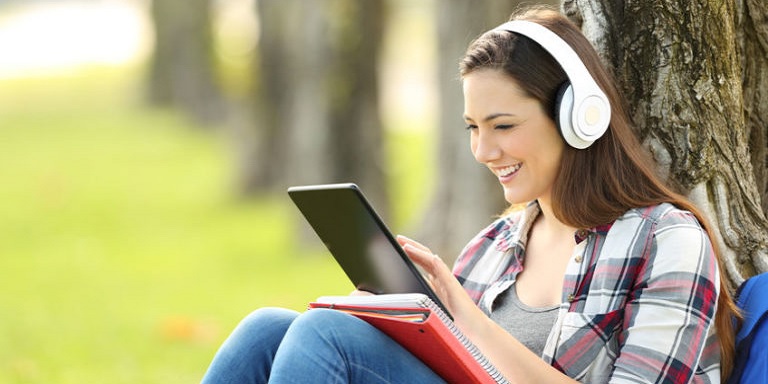 Video has transformed the educational landscape in recent years, with flipped classrooms, blended learning, and massive open online courses becoming the norm on college and university campuses worldwide. Improved academic outcomes, learner preferences, and improvements in video technology are just a few reasons that video content has become an integral part of the classroom in recent years.
As video content has increased in education, educators have sought ways to handle it. A video management platform is an effective solution to the challenges of managing and organizing the large amounts of video content that institutions produce. These platforms integrate seamlessly with schools' LMS, enabling them to store their video assets in a central and secure location. They also eliminate geographical barriers to learning, as learners and educators can access video content anywhere on almost any device. So, it's not particularly surprising that selecting a comprehensive video platform has become a priority for many institutions of higher education.
In this article, we look at what's possible when your college or university uses a video management system for education.
Increase Engagement
When learners are engaged with educational content, they're more likely to do well academically, show interest in what they're learning, and be more satisfied with their classes. Today's learners are digital natives, at ease learning from videos and even preferring it to textbook learning.
Video content can keep students engaged with classroom material and help them retain the information that they received in class while improving their academic performance. In addition, it gives them the tools to take charge of their learning because it removes geographical barriers and enables learners who can't attend class to follow along from home or another location during a live broadcast. They can also later rewatch classes on their own time.
Educators understand these benefits, and many have sought ways to further integrate video into their classes. Video platforms for education give instructors tools, such as analytics for media assets, to monitor student engagement with video content. Instructors can use these analytics to determine how students are interacting with the video content and track their engagement visually.
Whether an instructor wants to track each student's engagement or get a general snapshot of how an asset performed with a particular class, video analytics enable them to do so. Instructors can also observe how many users have pressed play on a specific video and how many are watching it at a specific point in time. All this data enables educators to make changes to maximize engagement and address areas where students may be having trouble.
Improve Educational Outcomes
Beyond helping to increase student engagement with video content, video management platforms give instructors the tools that they need to improve educational outcomes. A systematic review of the effects of video on learning in higher education showed that students attending classes that included video content learned more than students in lecture-only courses. While you shouldn't worry about videos replacing in-person instruction anytime soon, the study also found that students learned more when they watched a video instead of attending a class. The differences were slight, but video instruction consistently outperformed in-person instruction.
Video management systems give instructors the tools to harness the power of video by enabling them to edit videos within the platform and include graphics and other visuals that coincide with what students are learning. These platforms also give students control over their learning, so they can manage their cognitive load and master content at their own pace without becoming overwhelmed.
Students can pause video instruction to take notes, rewatch portions of a video that they had trouble understanding, and use the videos to prepare for exams. Since video management platforms integrate into your school's LMS, they also encourage interactive learning.
Teachers can use the video platform to provide students with tailored video feedback explaining their performance and what they could improve. During a live broadcast, students can talk to other learners and ask questions, resulting in an immersive learning experience.
Stream Live Video
Live video broadcasts have made higher education more accessible, enabling students to attend lectures anywhere via an internet-connected device. With a video management platform, instructors can broadcast their classes and other events live, so students can follow along even when they can't attend in person.
Furthermore, during a live broadcast, instructors can monitor how many learners are watching and see a list of participants. Most platforms also include live chat, so attendees can ask questions and chat with others attending the broadcast.
Organize Videos in a Central Location
Without a video management system for education, educators have to haphazardly store video content on thumb drives and hard disk drives, which are difficult to manage. Video management platforms enable institutions to store, manage, and organize this information in a central location.
Teachers can also group video content by subject and add tags, making it easy for students to find the information that they need quickly. They can easily share video content with learners instead of sending it to them via email. These platforms also enable students to upload content, encouraging them to actively participate in classes.
Final Thoughts
Video management platforms benefit learners and educators alike, giving them the tools to access video content in a central location. These platforms have robust search functions that enable students and faculty to locate video content quickly and watch it on any internet-connected device. They also make it easy for instructors to use video analytics to determine what's working and what's not in a class and to make necessary changes to encourage student engagement. As video continues to play an essential role in education, institutions must invest in a video management system that will maximize student success.
Warpwire's video platform provides analytics to help you track media assets, media libraries, and system-wide usage. Designed to explore engagement, Warpwire's reports provide deep insight into how your institution interacts with media.
To see how we can help you better leverage your video content, get in touch with us today!
Sign up for our newsletter