Making CadmiumCD Products More Secure and Easier to Use
Sep 5, 2018 Read Time: 4 min
by Cadmium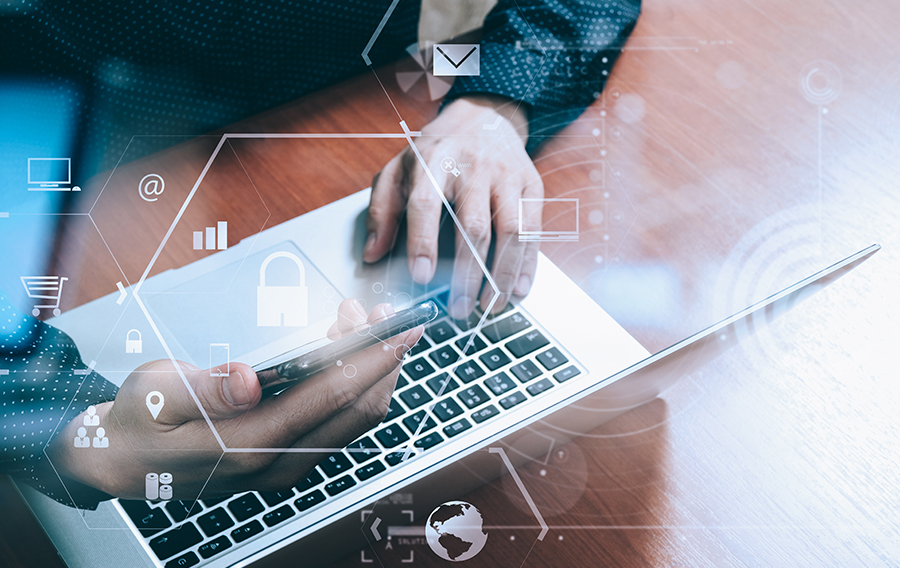 Written by CadmiumCD Contributor Pamela Shigeoka
At CadmiumCD, we want to make sure your event planning experience is the best that it can be, so we're always working to improve our products and our platform. Recently, we've made some changes to our login system to make sure your data is secure. We've also launched several new features in the eventScribe Mobile App to give you more control and to enrich your attendees' experience.

More Secure Logins = More Secure Data
Recently we implemented several changes to the myCadmium login system to help improve security. Users are now required to change their passwords every 90 days, and passwords have to be a minimum of 8 characters. You cannot change your password more frequently than every 24 hours. We've also changed the password reset system so that you can click to get a link to create a new password. We can no longer email you your password, as all passwords are encrypted. This keeps your data safe, since no one can access your password somewhere in our databases.
We've also made logins easier for meeting planners who manage multiple clients' events. When you log in to your account, you now have an option to choose from a list of the clients you work with. When you're in a particular client's account, you can click a link on your dashboard to change clients without having to log out. This saves you a lot of time and frustration, since you don't have to keep track of multiple logins.

eventScribe Improvements
For many clients, the eventScribe mobile app is one of the most important attendee-facing pieces of their event's technology. We've made some really exciting improvements to the app, both front-facing and behind the scenes.

Activity Feed for Better Engagement
An Activity Feed allows attendees ton make posts to a live feed, such as photos & comments about the conference. Other attendees can see those posts and respond to them, increasing engagement with the app. Many other event apps have an Activity Feed included, and we've now added one to eventScribe mobile app. However, unlike other apps, we're adding it as another feature rather than as the main focus of the app. You can access it from any screen in the app by clicking a speech bubble button at the top of any page. If you wish, we can link the activity feed from one of the main tiles on your app, so it will be featured in greater prominence.
We've also added a few unique features to our version of the Activity Feed that we think you'll find very useful. in the eventScribe Activity Feed, you can filter activity posts by day. There's no need to scroll through thousands of posts to see posts from a particular day, when you can simply click the day you'd like to see at the top of the Activity Feed. We've also included a search bar so attendees can look for specific posts in the feed, posts featuring a particular word, or posts by a particular user. The app's universal search also supports the Activity Feed, so users will see posts along with the other results in that search.
Adding a post is incredibly easy. You simply type up your comment, optionally add a photo, and you can choose to share to Twitter and LinkedIn, with Facebook integration coming later this year. Then click Post, and you've added to the Activity Feed. You can also share any photos from the activity feed with your social media accounts, by email, or a text message, or you can save a photo to your device's photo roll.
In terms of managing activity feed data, we've created a page that shows you all posts that have been made, so you can lock or delete inappropriate posts or photos. If you lock a post, it can not longer be commented on. You can also download all photos from the activity feed in a single batch.

New eventScribe Boost Features
eventScribe Boost is a set of add-on features that are designed to help planners and people who work at the conference manage the show directly from the app. These features can only be seen by specific types of users, not all attendees. We've added new features so that your staff can see presentation and speaker notes directly in the app instead of having to log into Harvester. We've also added distinctions so that staff can easily see a speaker or a presentation that's using ARS. These features are extremely helpful when it comes to running a show when you're actually on the show floor. You won't need to stop and pull out your laptop; you can simply glance at the app and find out all the information you need.

Making the Dashboard Work For You
Since the dashboard is your main work base for the app, we've been working to add more helpful features. On left side of the dashboard, we've added a button that says App Landing Page. It launches a screen that summarizes everything about the app, includes links to the app stores, a QR code, and a link to the web app for users who don't use Apple or Android devices. You can also text the app link to your phone. It's an easy way to retrieve and share the links to download the app with attendees.
We've also added a Power Tools page with links to many useful pages, such as the landing page, the pc version of the app, online notes summary. You'll also be able to download important files automatically rendered into zip files from this page.
There are many features that you can choose to add on to eventScribe, so we've created an App Add-ons page. All the features you can purchase as an add-on are available in one convenient place. The myCadmium contract system is intimately tied to this page, so the second you sign a contract for a feature, such as a scavenger hunt, it will be immediately available to turn on on the add-ons page.
We've also streamlined the users page so that it runs faster, and we've given you more control over how the user data is sorted and filtered. If you use a pro account, you can take advantage of user tags/titles to sort your data.

Improved Handling of Big Data
For conferences with large numbers of presentations, we've improved the app's ability to manage very large amounts of data. It will serve up thousands of presentations gracefully and without lagging.
If you aren't already listening in to our monthly webinars, contact your project manager to find out how you can attend, get news about our newest features, and ask questions.
About Pamela
I am a freelance writer who enjoys dipping my toes into a wide variety of writing subjects. I have an M.A. in English but found that teaching wasn't for me, so I'm applying my training to writing instead. I've been blogging for ten years and have written everything from book reviews to pop culture essays to business topics. In my spare time, I enjoy writing fiction, playing games, and learning new crafts. I live in Corvallis, Oregon, with my husband, daughter, and dog.
Sign up for our newsletter