The Importance of Secure Video Sharing
Sep 3, 2021 Read Time: 3 min
by Cadmium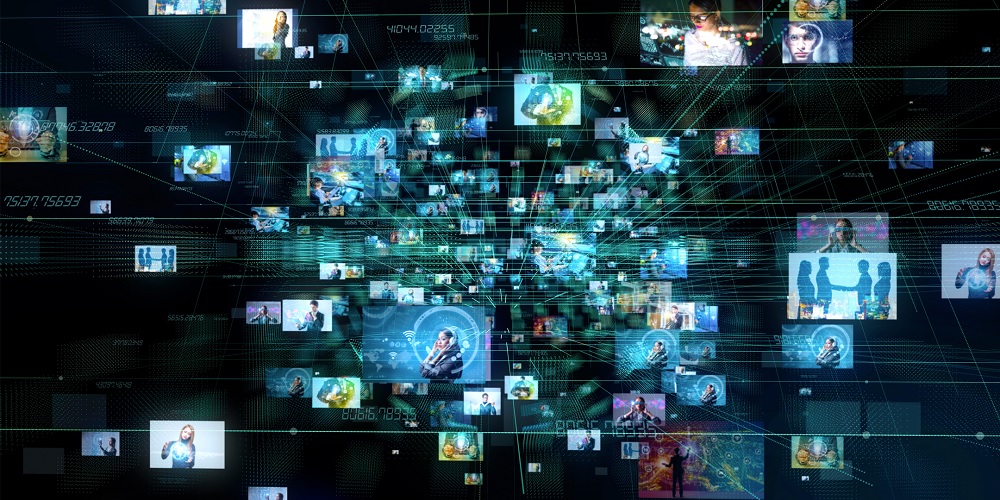 Have video conferencing and streaming on-demand videos become mainstays at your company? As video increasingly becomes the preferred method for businesses to share information internally and externally, the importance of secure video sharing has increased.
While a viral video may result in tens of thousands of visitors to your website, not all the content that your company produces is meant for public consumption. By sharing video securely, your company maintains control of its proprietary information.
Whether your company has a video library of on-demand training or uses Zoom to livestream all-hands meetings, securing your company's video content will ensure that only authorized individuals can access your company's sensitive or confidential data.
The platform that you use to host videos plays a significant role in sharing your videos securely. This article explains the need for secure video sharing and the tools that your company can use to safeguard its video content.
Why Is Secure Video Sharing Important?
Most C-Level executives recognize the importance of securing video content. As data breaches have become commonplace, companies have sought ways to protect their information from unauthorized disclosure.
While it's unlikely the unauthorized release of a training video will significantly damage a business, many of the videos that your company produces probably contain sensitive information. Not every video that your company makes is destined for public release. If your company uses video for internal communications, you want to ensure that those videos don't end up on the internet.
Secure video sharing enables you to keep your in-house videos private and restricts their access to only those you have specified. With so much video content available, securing these assets is in your company's best interest.
What Types of Videos Need to Be Secured?
A good rule of thumb is that your organization should secure any videos that contain confidential or sensitive information and those not destined for public dissemination. A good question to ask before deciding the level of secure video sharing is, "What will happen if this video gets into the hands of someone beyond my target audience?"
There are no one-size-fits-all solutions when it comes to which videos an organization will need to share securely. However, some videos are more likely to contain sensitive content than others. Here are a few video types that companies should consider securing:
Onboarding videos
Employee training videos
Recordings of internal Zoom meetings
Continuing Education videos
Client videos
Secure Video Sharing Options
Given the need for secure video sharing, using a video hosting platform to share corporate videos makes a great deal of sense. Indeed, Warpwire's video platform simplifies the process of secure video sharing by enabling companies to capture, analyze, share, and organize video content securely. Let's take a look at a few of the features that you want in an enterprise video platform.
Asset-Level Security
Asset-level security enables you to embed media on public websites while maintaining institutional security permissions, allowing public and private content to exist side by side on the same website. Only users with institutional credentials can log in to view the protected content.
A company could maintain its internal content hub on an external website, but only authorized users would be able to view it. With asset-level security, your company can make on-demand videos accessible to your employees while ensuring that the content remains secure.
Securely Share What You Want When You Want
Sharing videos with the appropriate target audience is a critical component of secure video sharing. An effective video hosting platform enables you to organize your video content based on the target audience.
Warpwire enables companies to organize how they share their videos in the following ways:
Share videos with everyone on the web (public).
Share videos with selected users (protected).
Share videos with your entire organization.
By organizing videos into these categories, you can easily control and track who views and downloads your content.
Multiple Ways to Share Video Securely
Sometimes, you may need to email a link to a video. Other times, you may want to embed the video on your organization's website. Whatever method you choose, you want to ensure that it's secure.
Warpware gives you various options for sharing video securely. For example, you can share a link that users can open in their browser to view your video content. If they aren't authorized to view the video, they'll see a blurred image with a lock instead of the video. Alternatively, you can embed videos on external websites while maintaining their security.
Video Transcription
Sometimes you don't want to review the entire contents of a Zoom meeting, or your employees may want to reference on-demand video training in written form. Warpwire offers interactive, searchable video transcription for users who wish to read or search text while watching a video.
As with all of Warpwire's secure video sharing options, you can rest assured that only authorized viewers will be able to access your company's video transcripts.
Final Thoughts
Video is an engaging medium that organizations are increasingly using to share with target audiences everything from product launches to company announcements. The COVID-19 pandemic has accelerated the adoption of video across companies; Zoom meetings, employee onboarding videos, and on-demand training videos have become the norm.
Whenever videos are shared online, there's a risk that the information will be compromised. Secure video sharing enables your company to minimize this risk. Choosing a video hosting platform with features that enable your company to keep its content safe will ensure that your organization achieves its security goals.
Warpwire's video platform provides analytics to help you track media assets, media libraries, and system-wide usage. Designed to explore engagement, Warpwire's reports provide deep insight into how your institution interacts with media.

To see how we can help you better leverage your video content, get in touch with us today!
Sign up for our newsletter