Why Companies Are Turning to Automated Video Transcription Software
Sep 3, 2021 Read Time: 3 min
by Cadmium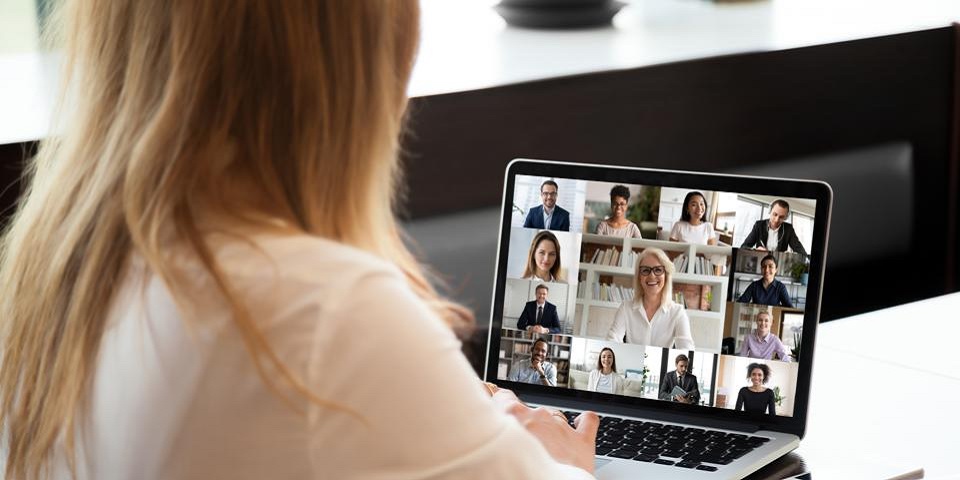 When the pandemic hit, businesses and schools shifted toward using a virtual landscape to conduct meetings, complete work-related tasks, and hold classes. Due to this, Zoom has become the go-to platform for holding online meetings, training sessions, and classes for several companies and educational institutions. One of the great features of Zoom is its live video transcription. This generates captions during live virtual meetings, but video transcription software can also be used on pre-recorded videos.
Companies and educational institutions alike are starting to utilize video transcription more frequently. Automated video transcription software seems to have found a secure place as one of many video strategies used today in digital learning spaces. Here are a few reasons that this is the case.
Improved SEO Ranking
Websites that sell goods or services are always looking to improve their search engine optimization (SEO) rankings. SEO improves a company's website visibility on search engines such as Google, Microsoft Bing, and Yahoo Search. A high ranking helps companies drive more traffic to their websites, increase website engagement, and sell more of their products or services.
However, video content alone does not provide written text that would help determine SEO ranking. Video transcription creates written text that contains the keywords needed to increase visibility on search engine platforms. This will help drive a company's website SEO rankings in a similar way that a blog post would. That said, automated video transcription software would make it easier to generate the text because it would not have to be manually typed.
This American Life and SafeNet have seen statistically significant increases in SEO ranking by incorporating video transcription into their video content. This American Life saw an increase in user engagement, with 7.23% of all unique website visitors viewing at least one transcript. SafeNet was able to improve their SEO ranking for a targeted keyword phrase to ninth on Yahoo Search and Microsoft Bing.
Accessibility
Working virtually grants employees and students the flexibility of being anywhere in the world while being able to go to meetings, attend classes, and get their work done. However, being outside of an office space means that it is harder to eliminate distractions. Learners who have pets or young children may be especially plagued with loud noises during meetings or class sessions. Using automated captions can help them remain engaged. Likewise, after the meeting, class, or training session is over, learners can easily access any information that they might have missed.
Live automated video transcriptions also make work environments more accessible for those who are deaf or hard of hearing. Live automated video transcriptions enable learners who are deaf or hard of hearing to easily receive crucial information shared during meetings. They also make it much easier for learners to respond to verbal cues during training sessions. Using automated video transcription software as one of your company's video strategies can help make your virtual workplace or classroom environment a space that welcomes ability diversity.
Training Material
Continuing education training is a vital part of ensuring that employees and students are armed with the latest and most relevant information that applies to their role, grade level, or industry standards. Creating written or video content for training purposes can be tedious and time consuming, but taking the written content generated by automated video transcription software can streamline this process.
The transcription software that you use can easily document the information shared during meetings or class sessions that will need to be included in written training material. The transcriptions can be easily reformatted to create an easy-to-use informational document.
Recording meetings, classes, and previous training sessions is another way to save companies and educators time during the process of creating learning material. Pertinent information shared during meetings and online class sessions can be easily recorded for learning purposes in the future.
Secure Transcription Software
When storing video and transcriptions of meetings, classes, or training sessions, it is crucial to use software that is safe and secure. Warpwire offers companies and educators a digital space to help keep their videos and video transcriptions on one secure, easy-to-navigate platform. It empowers companies to monitor and control video and transcription access with Asset-Level Security and secure sharing options. Asset-Level Security enables media to be embedded on public websites and accessed only with permission. This feature enables public and private media to inhabit the same digital space. Warpwire's sharing options include being open to the public, protected for only selected users, or available to be shared with the entire institution.
Its transcription feature enables learners to view and download transcripts from videos of classes, training sessions, or meetings. Warpwire's purpose is to help companies and educators design and implement effective video strategies that make it easy to manage their video and transcription media. Learn more about Warpwire's services for making your learning and training materials secure, accessible, and effective.
Warpwire's video platform provides analytics to help you track media assets, media libraries, and system-wide usage. Designed to explore engagement, Warpwire's reports provide deep insight into how your institution interacts with media.

To see how we can help you better leverage your video content, get in touch with us today!
Sign up for our newsletter