Get Attendees to Complete More Evaluations with Self Check-In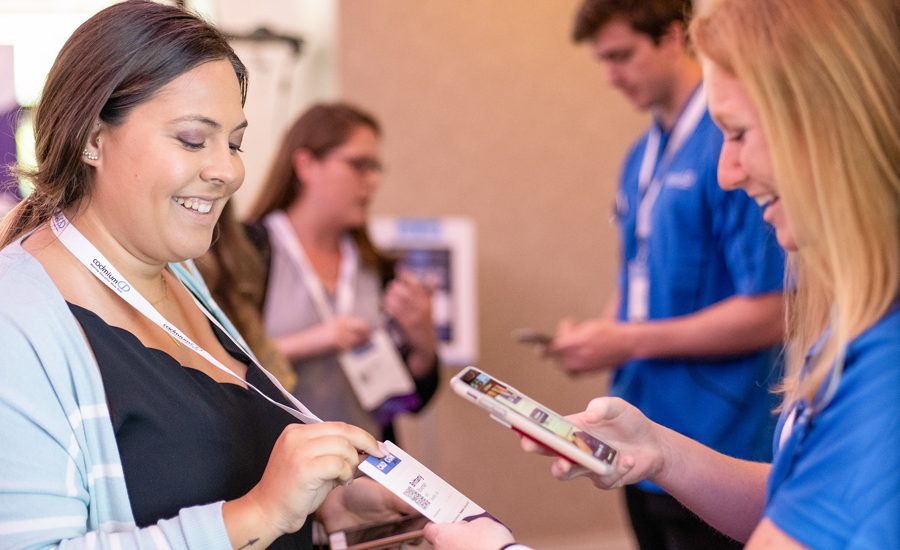 How NAEA Uses Room Check-In to Increase the Number of Completed Session Evaluations
The National Association of Enrolled Agents (NAEA) has just under 11,000 members and 38 affiliates representing 43 states. It has been headquartered in Washington, DC, since 1981 and the location has helped it exceed expectations in its level of advocacy and government relations activities on Capitol Hill. Their annual conference in Las Vegas, Nevada showcased leading-edge and timely topics impacting tax professionals and provided opportunities for professionals to connect with subject matter experts for the exchange of ideas.
At their annual conference, NAEA encountered a challenge many associations face: ensuring that attendees complete their session evaluations. Attendees also struggled with knowing how to access credits for the sessions they attended.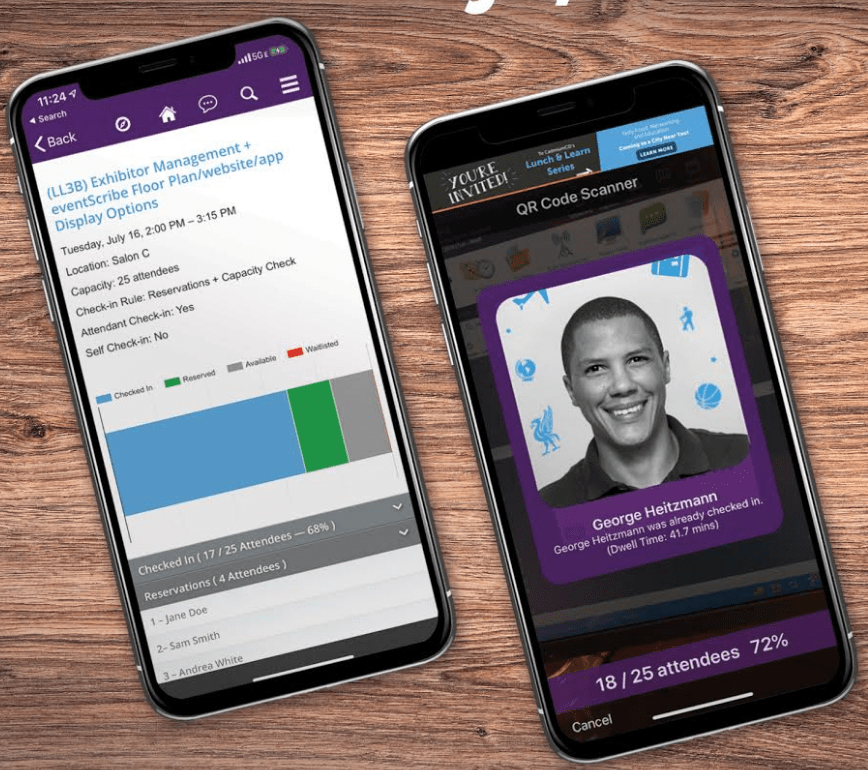 NAEA solved this problem by using a combination of CadmiumCD's eventScribe App and Survey Magnet. When attendees entered a session room, they were required to scan a QR code for that session with the eventScribe App. This self check-in process allowed NAEA to be hands-off during the process (saving valuable staff resources).
Attendees were incentivized to check-in because this process was tied directly to their access to credits. For every session in which they used self check-in, they received an email reminding them to complete the evaluations and earn their credits. They could also complete these evaluations directly within the app. After completing all their evaluations, they could access a complete transcript that listed the sessions they attended and credits they earned from each session. This certificate could be printed out or access online as a PDF file.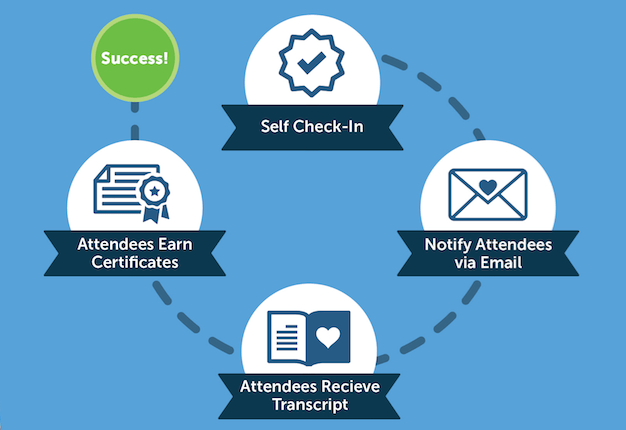 This process resulted in more attendees completing their evaluations and less questions for conference staff. Here are the results:
Self Check-In with QR Code Scans tied directly to session evaluations
2,335 completed session evaluations that started from 3,408 self check-in scans
Additional 960 completed evaluations that did not start with a self check-in
Want to learn more?
If you'd like to learn how your organization can use Room Check-In improved evaluations, schedule a personalized demo to review your process with an expert.
Sign up for our newsletter