Simplify Your Conference Planning in 10 Easy Steps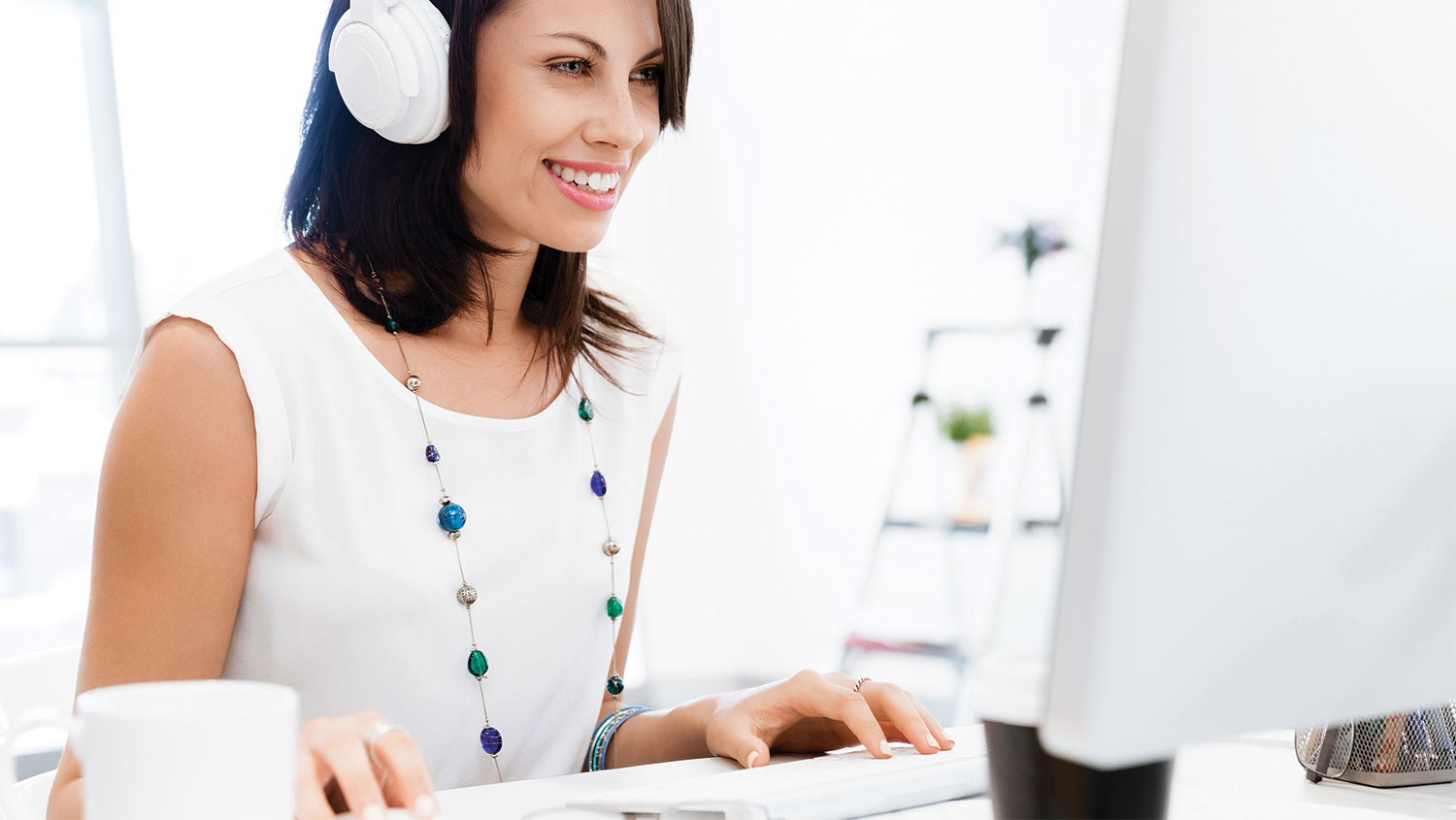 A Guide to Using CadmiumCD's Software to Streamline Your Workflow
Are you in the middle of planning a big conference or an important annual meeting? It can be a lot of work for meeting planners in the association world, in the corporate sector, and even in the continuing medical education field. Micromanaging hundreds of people, juggling emails and Excel sheets, working with so many different vendors to try to get your data straight and all your materials printed. It's not easy.
That's why we put this quick guide together on how you can manage your conference planning workflow better with CadmiumCD's comprehensive and streamlined software. We break down the 10 things that can make your planning go smoother and show you how our software is the perfect fit for you.
Prefer a visual representation? Check out our infographic.
1. Plan Ahead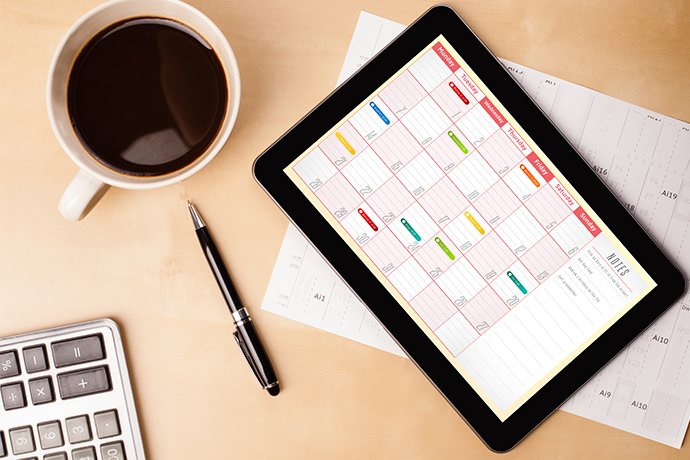 Planning ahead is essential to simplifying your conference planning workflow. But you already knew that. What you might not know is that there is a lot of really great (and affordable) software out there that can help you do this!.
Call for papers up to a year in advance. Ask authors, speakers, and presenters to upload their abstracts to a system like CadmiumCD's Abstract Scorecard. That way you don't have to drown in a sea of data.
Everything in the Scorecard is stored remotely. Your review panel can log in and see criteria and other useful stats right beside the abstracts. Once they're done reviewing, you get a complete breakdown of their scores and comments that you can export to Excel. Now you can rest easy knowing that you won't have to manage all that data by yourself.
2. Get Your Head Out of the Inbox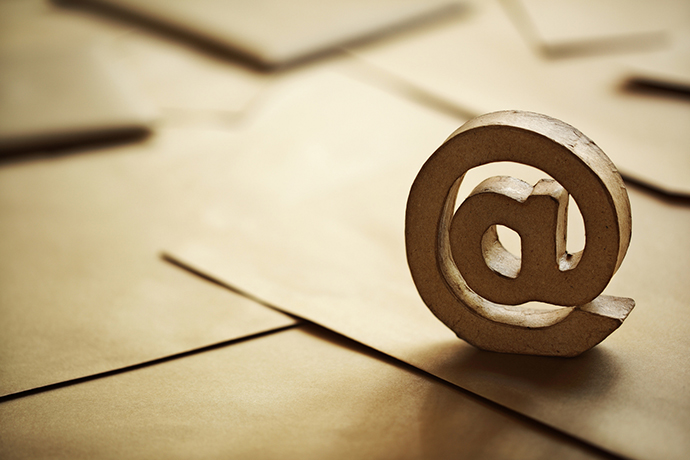 Do you find yourself creating a million folders in your email account? It's hard to keep up on that data and manage everything you have to do, let alone what everyone else has to do! Get your head out of the inbox and leave Excel behind.
A System like CadmiumCD's Conference Harvester helps you manage who you see who you still need to contact for disclosure forms and other data, keep your speakers' and exhibitors' focused and on task, and distribute all those pesky emails you need to write with easy-to-use template tags.
Trying to manage everything?all your speaker and exhibitor tasks, your attendee distribution lists, and your conference's session schedule?can be a complete mess with traditional email. Find a new system for yourself that truly streamlines your process. Which leads to the next point…
3. Find Your "In-the-Zone" Workflow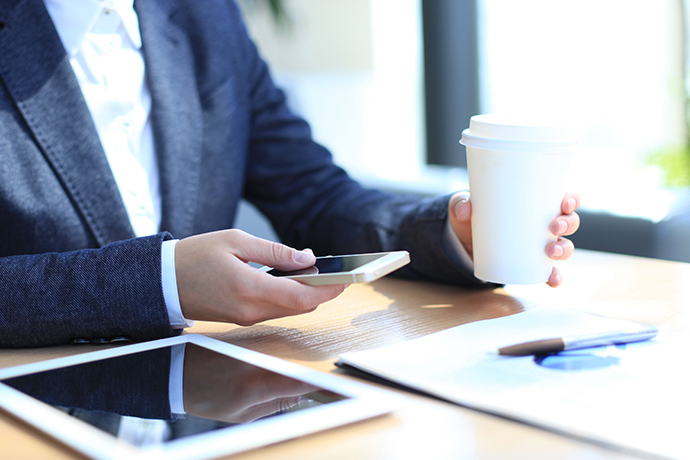 You know those days when the stars seem aligned? Everything's going right and you get everything done ahead of time and have a minute to sit back with a cup of tea and breathe? Oh, you've never had one of those? Don't worry, you're not alone. Meeting planning is one of the most demanding jobs out there.
But we think conference planning should be easy. That's really why we created the Conference Harvester. Your final abstract selections automatically transfer to the Harvester. Completed speaker profiles and other data that has already been submitted are also saved. That way things stay streamlined.
Once you get to the Harvester, you can create tasks for speakers and exhibitors to complete, send emails to customized distribution lists based on who still needs to do what, and create reports in a familiar (yet more beautiful) Excel-like environment. It may not plan your event for you, but it will certainly ease the pain! (And maybe even give you a minute to sit back and relax).
4. Get Rid of the Order Forms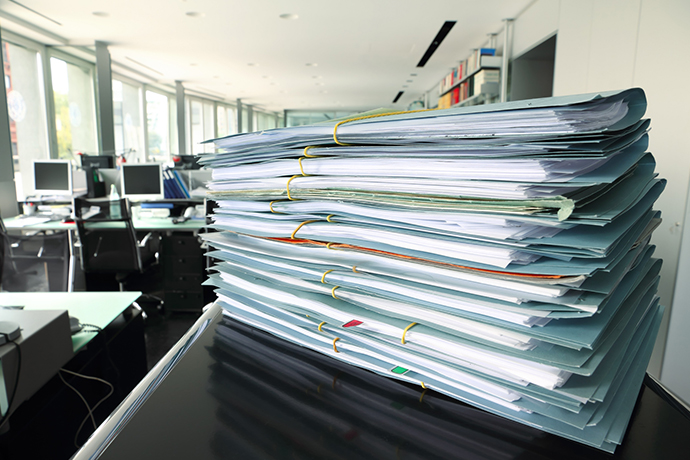 Paperwork, paperwork, paperwork! It takes up all your time and certainly doesn't help streamline your conference planning. One of the best things you could do is to get on a system that digitizes all the paperwork you have and lets the computer do the work for you.
Stop sending order forms to the hundreds of exhibitors showcasing their products at your conference. The Harvester handles it for you. Simply choose your preferred booth layout with a simple drag-and-drop tool, ask exhibitors to log in, and the system takes care of the rest.
Exhibitors can choose which booth they want, purchase the space, and select from sponsorship packages?all in the same place! Using a system that does all this for you will save you a ton of time.
5. Cut Out the Printer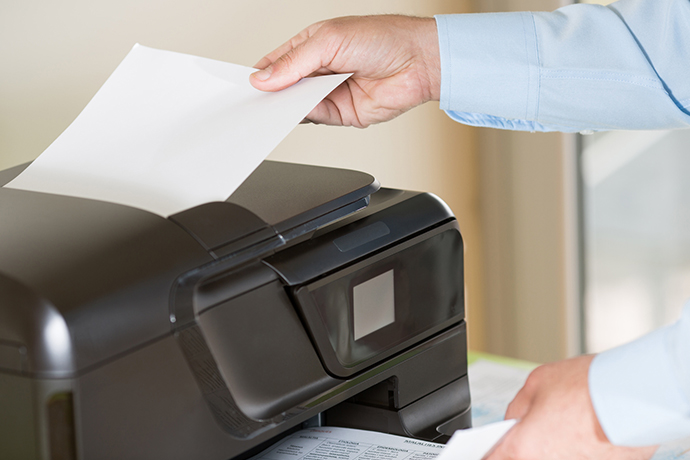 Do you like saving trees? Do you like relieving your stress? Good! CadmiumCD's eventScribe can help with both. Go green with a conference website or app (both of which have a digital session planner), and distribute your floor plan digitally.
All your data from the Conference Harvester will automatically push to any eventScribe product… instantly! You no longer have to worry about contacting multiple vendors to make sure your attendees' data is right. Now you can take matters into your own hands. Of course, if you have any trouble, our tech support is here to help.
You'll feel great doing your part to be environmentally friendly and your attendees will thank you for providing an intuitive system where they can get everything they need for your conference.
6. Market Your App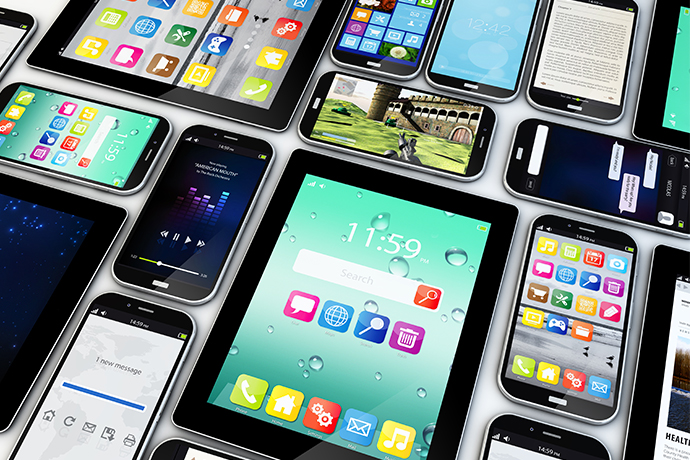 Whatcha gonna do with that app? Create a buzz about your conference by creating buzz about your app! It's not difficult and it's a great strategy. Gamification, video marketing, attractive emails. These are all things attendees respond to. Don't forget to give them a little instruction on how to download and use it!
Not only is the eventScribe conference app a great way for attendees to access content and connect with peers, it is also a great way for you to watch your budget since it offers a ton of sponsorship options. If you're not sure how sponsorships and things like gamification and video marketing can make a big impact at your conference, no worries! CadmiumCD is here to help.
We offer a video marketing service to all our app users. We'll create a short video that you can send to your attendees, share on social media, and play on a continuous loop at your conference. Just ask us about it and we'll make it happen!
7. Inspire Attendees with Something Unique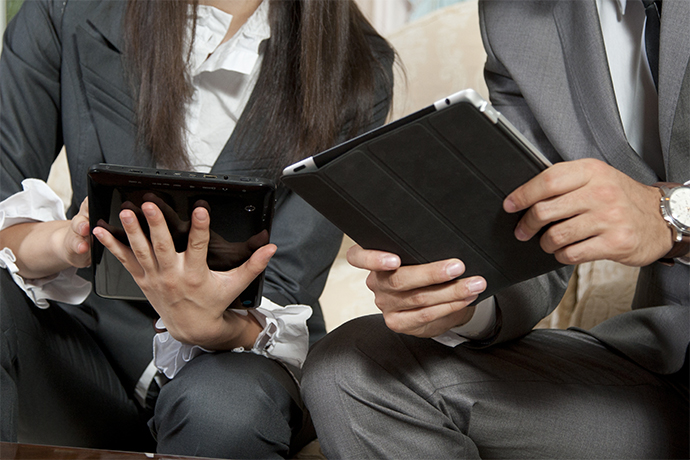 In addition to an app that provides your sponsors and attendees with real value, you're also going to want to inspire conference-goers in other ways. Going completely digital, for example, would show that you care about keeping your conference environmentally sustainable while proving that you're ahead of the curve and that your organization embraces technology.
There are a multitude of ways to do this. First, get your entire schedule online and on mobile with an eventScribe Mobile App and Itinerary Planner. Next, make your Floor Plan entirely digital. And finally, take your poster gallery and make it an ePoster Gallery with eventScribe. AAPD went so far as to display their posters on digital screens, eliminating paper entirely.
Your conference will be a huge hit and people will gain a lot of respect for your organization if you show your doing your part to reduce your environmental footprint. They'll also appreciate the cool event tech you've brought to their fingertips. It's a win-win all around
8. Ask Speakers to Engage Their Audience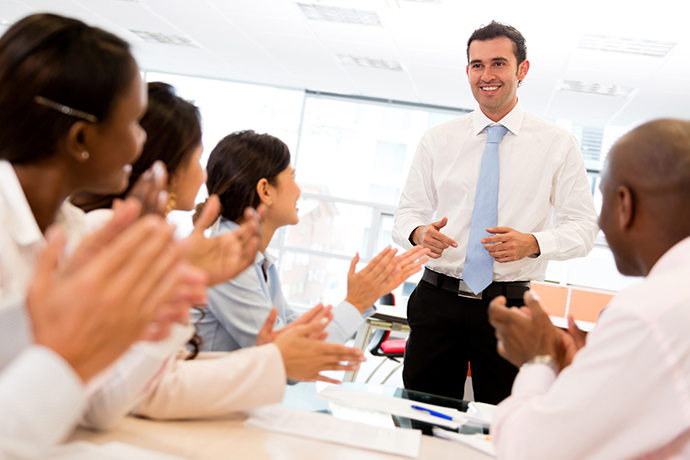 Sometimes speakers get so caught up in content that they forget to engage their audience. Remind them to interact with your attendees and ask them to remind attendees that they have a feature-rich app in their hands.
Speakers are a great resource to reinforce the value of your conference's mobile app. They have all kinds of slides, handouts, and resources to share and they can share everything right inside eventScribe. If attendees are interested, they can even contact speakers directly through the app.
Your speakers will naturally want to share your meeting's eventScribe app and event website too. Attendees can access their content right on the platform plus details on the speaker's credentials.
9. Record Your Sessions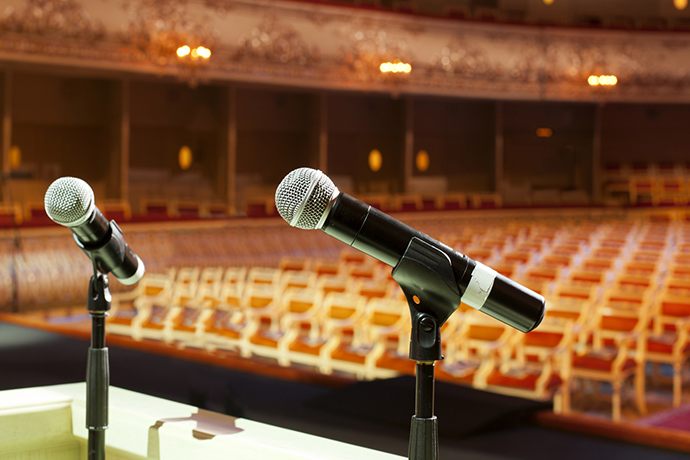 One of the main reasons we like to say that we're your one source for conference management and event technology is because we offer most associated services in addition to our software platform. That means our experience audio technicians will come out and record your event for you so you don't have to juggle a million vendors.
If you want to give attendees the complete package, make sure you record your conference's sessions. Let them know that the sessions are being recorded so they know they can revisit content later.
Repurpose your recordings to be available on your conference website or microsite and in your event app. You and your attendees will both be glad you did. CadmiumCD will even help you sychronize your audio or video recordings with presentation slides for the ultimate post-conference experience.
10. Make Things Easy on Your Attendees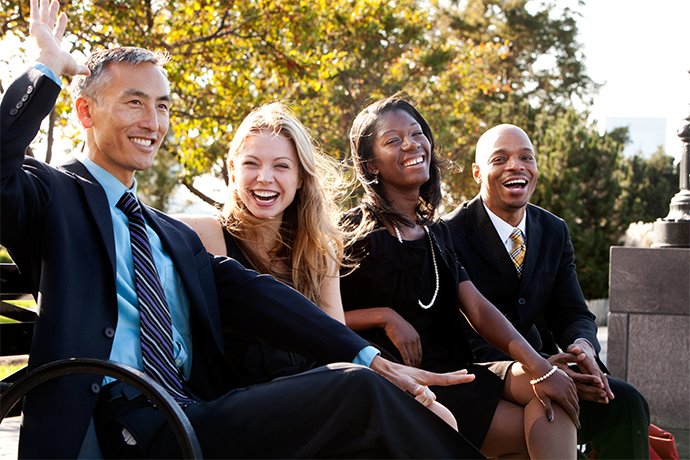 The final and most important way to simplify your conference planning is cut out part of the process for next year. Ask attendees to register for next year's event onsite during this year's conference. Get them to purchase your conference proceedings keycodes at the registration desk or at sponsor booths before they're back at the office and it becomes just another burdensome task.
And if you've used the Conference Harvester for this year's event, it will remember speaker and exhibitor data next year. That means managing repeat participates less because they'll have less tasks to complete!
There you go. This year's event was a huge success. You had no trouble planning and managing everything from start to finish. Your attendees didn't have much to complain about. And next year's event is already on it's way (and you didn't have to lift a finger). Now you can take the big deep breath and let out a sign of relief.
How Do You Streamline Your Conference Planning Workflow?
Leave us a comment below and tell us how you currently streamline your conference planning. If you use CadmiumCD's conference management software, let us know what you think and tell us a story of how it's helped you. We look forward to the conversation!
About Michael Doane
Michael Doane is head of marketing at CadmiumCD. He is focused on educating event planners about the benefits of implementing technology at their trade shows and conferences. Download his free eBook, "The Most Influential Advances in Event Technology", then connect with him on LinkedIn or Twitter.
Sign up for our newsletter