7 Tools for Improving Student Engagement during Remote Learning
Aug 25, 2022 Read Time: 3 min
by Cadmium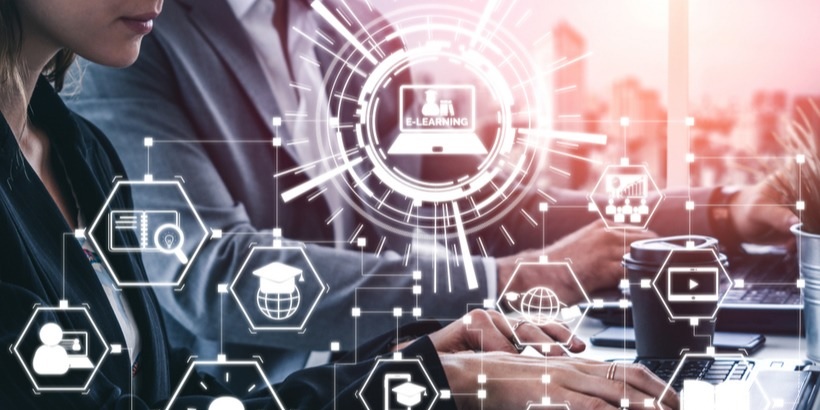 Remote learning has changed the face of higher education, with an overwhelming majority of schools reporting that at least some of their students would attend class solely online during the 2021-2022 school year. As remote learning has become the new norm, institutions of higher education have confronted a new challenge: how to best engage students from afar.
Although the percentage of fully remote schools has decreased over the past year, remote learning continues to be essential in flipped classrooms and blended learning.
Video content is one of the most effective ways to improve student engagement. Using the right tools can enhance the remote learning experience for learners and instructors.
1. Video Analytics
Tracking video analytics is one of the best things that your institution can do to maximize student engagement during remote learning. Video analytics provide instructors with insight into how students are consuming video content and data points that they can use to determine how their content is performing with students.
Video analytics can also let teachers know if learners have clicked "play" on a video and how much of the video they watched. While deciphering video analytics can seem complicated, most video platforms for education compile this information in an easy-to-understand format.
If instructors want to dive deeper into engagement analytics, video platforms like Warpwire enable them to monitor certain trends, such as what percentage of students stop watching a video at a certain point or how many were watching a video at a specific time.
2. Lecture Capture
Recorded lectures lay the groundwork for improved engagement between students and lecturers during remote learning. Several studies have shown that recorded lectures enhance the educational experience and student engagement. Therefore, it's no surprise that institutions of higher learning use lecture capture more than any other video management tool available.
Lecture capture has many benefits for students, including the flexibility to access lectures on their own time, learn at their own pace, review information that they may not have grasped during class, and pause to take notes. Students also report that recorded lectures help them connect with their instructors and encourage them to ask questions about concepts not covered in class.
3. Tagging to Group Related Video Content
Keeping video content organized in a central location is essential to improving student engagement during remote learning. Tagging media assets helps learners quickly find the content that they need, so they can focus on the information most important to achieving their goals.
Video platforms for education provide instructors with the tools to create and add tags to videos and organize content according to related subjects and themes. Furthermore, students can use the tags to create media playlists and sort videos by lessons.
4. Content Organized into Media Libraries
Media libraries also enable instructors to organize video content and make it easily accessible to students. With a video platform for education, users can upload content to folders organized by course, subject, or theme. These libraries also enable students to access video content on-demand in a central location whenever they need it.
Media libraries often have sharing options that enable instructors to share information with students quickly, and tags enable students to browse topics of interest and find related materials that can help them in their studies.
5. In-Video Search
When learners sit down to study, they don't want to waste time searching for the content that they need. Instructors only have a few minutes to engage students before they click away. Video platforms with an in-search video function can help boost student engagement by enabling them to quickly find the required content without wasting time scrolling through an entire video.
6. Compatibility across All Devices
From laptops to smartphones, learners use many devices to access their school's video content, so institutions of higher learning must ensure that their content is compatible across all devices. Video platforms for education enable users to upload videos in various formats, so they can be converted to files that can be viewed on any device.
When schools can ensure that students can take course information with them on the go and access it wherever they happen to be, they maximize student engagement.
7. Video Platform for Education Collaboration Tools
Video platforms for education have many tools to facilitate instructor-learner and learner-learner collaboration. Platforms like Warpwire include student repositories, where learners can work together on videos for a school club, upload them, and organize them to share within or outside of their school's LMS. Instructors can also use collaboration tools to provide students with personalized video feedback, which is essential for increasing student engagement.
Warpwire's video platform provides analytics to help you track media assets, media libraries, and system-wide usage. Designed to explore engagement, Warpwire's reports provide deep insight into how your institution interacts with media.

To see how we can help you better leverage your video content, get in touch with us today!
Sign up for our newsletter