Top 10 Events Industry Blog Posts of the Past Year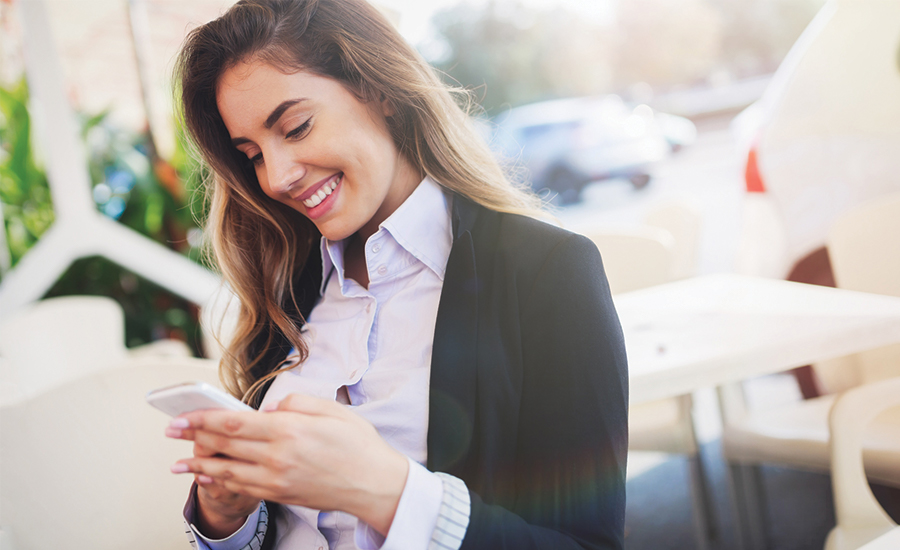 Written by CadmiumCD contributor Pamela Shigeoka
Staying on top of industry news lets you stay at the top of your game and keeps your events exciting and fresh. But there's a lot to keep up with, so we've found what we think are the top ten events industry blog posts of the past year. Give these posts a read and tell us what you think!
When Trump's presidency started in January 2017, many were concerned about the new president's impact on the events industry. Matt Swenson looks at possible impacts President Trump could have on four different aspects of the industry.
He concludes that Trump might have a positive influence on meetings, as he's familiar with the meetings and event space industry. Travel might be affected if Trump and the Republican-controlled congress cannot work with Democrats to accomplish any large-scale changes to the country's infrastructure. Trump's impact on trade hinges on whether or not the U.S. becomes more isolated, making the economy suffer. Diversity within the events industry could be impacted by legislation and a political climate that is unwelcoming to LGBTQ and other groups, though for the most part events will go on as usual.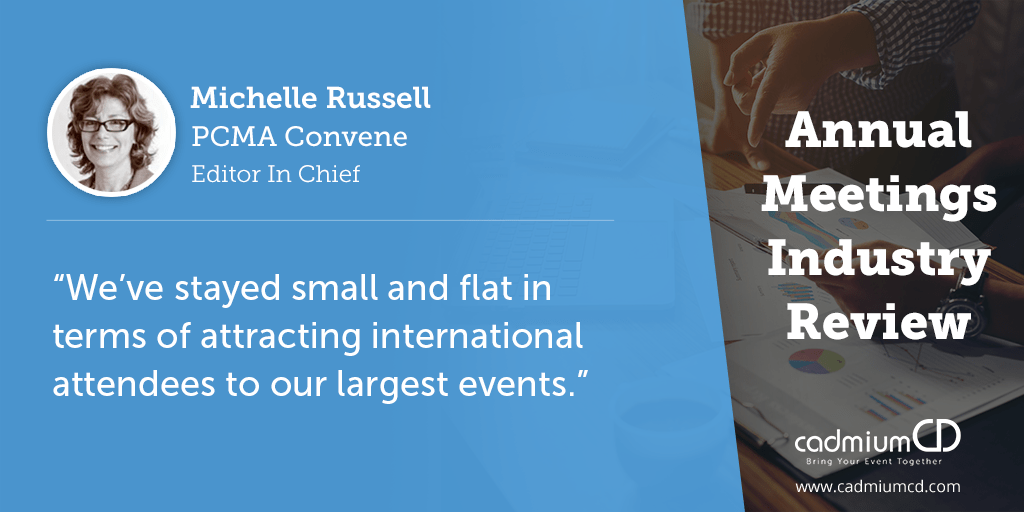 Last February, Convene's Meetings Market Survey was published, as it has been every year, but this time, Convene looked back at the last decade in the events industry. In terms of performance reviews, the industry would get a 4 on a scale of 1 to 5.
The U.S. meetings industry has stayed strong despite economic problems in the last ten years, but it hasn't made much progress in terms of attracting international attendees and holding meetings overseas. Part of the reason for this is that it's becoming more difficult for attendees to obtain visas in order to attend U.S. events, and unfortunately, it doesn't look like this will improve. President Trump's executive order banning visas from several Muslim-majority countries will have repercussions on meetings in many industries, from science to business.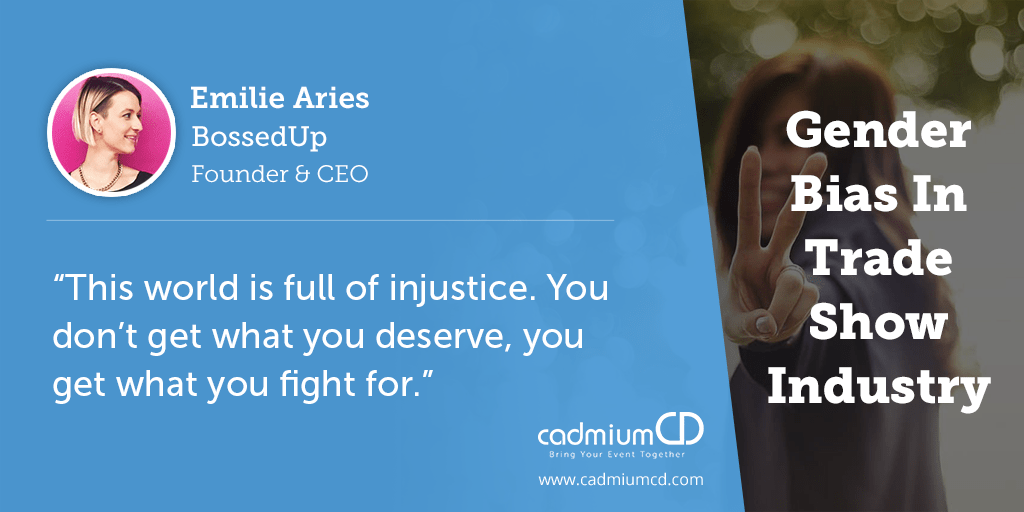 The past year has brought to light many instances of sexual harassment and gender bias. Rachel Wimberly talks about her experience at the International Association of Exhibitions and Event's Women's Leadership Experience at Expo! Expo! in San Antonio, Texas.
Emilie Ares, the founder and CEO of BossedUp, made suggestions for how the events industry can combat gender bias and sexual harassment, including exhaustive training, hiring women into leadership positions, having procedures in place ahead of time to deal with gender bias and sexual harassment issues, creating mentoring programs for women, transparency about salary, blind hiring, and nurturing women in leadership roles.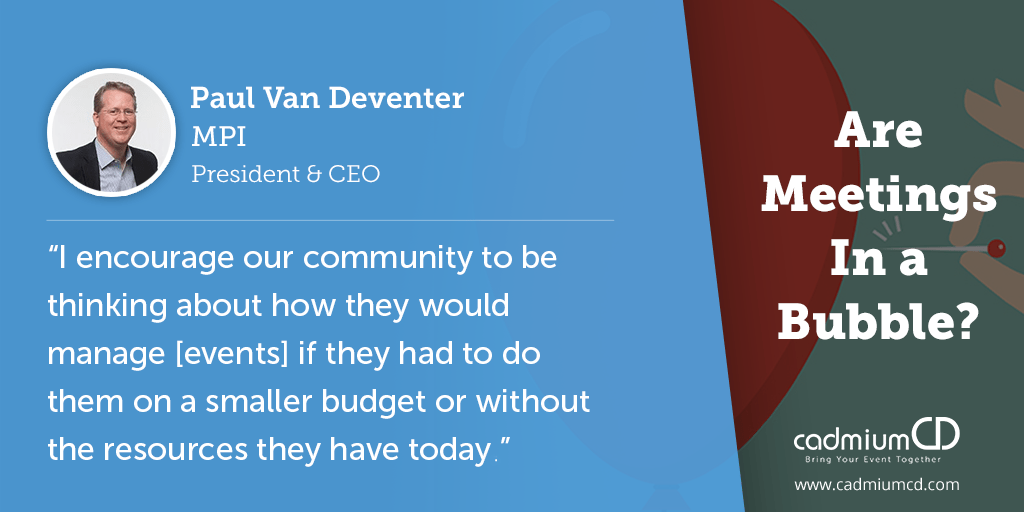 Paul Van Deventer, President and CEO of Meeting Professionals International, and others caution that the events industry can't stay at its current rate of growth forever, and professionals should keep an eye out for signs that the bubble may burst soon. Despite the economy's current upswing, the cost of doing business in the events industry will change when the economy inevitably changes. Industry professionals should think about how they will manage their events on a smaller budget or with fewer resources to be prepared. As for politics, the current administration's travel restrictions and pledge to build a wall between the U.S. and Mexico can harm leisure and business tourism, which could impact the meetings industry.
According to Van Deventer, about 50 perfect of meeting planners do not have an emergency preparedness plan for their events. Terrorist threats, travel warnings, and extreme weather all stand to cause problems with events, and attendees should be able to trust that they are in good hands at your event. And in order to keep up with the talk about creativity in planning, the industry needs to actually act on creative ideas instead of sticking with the same locations and themes.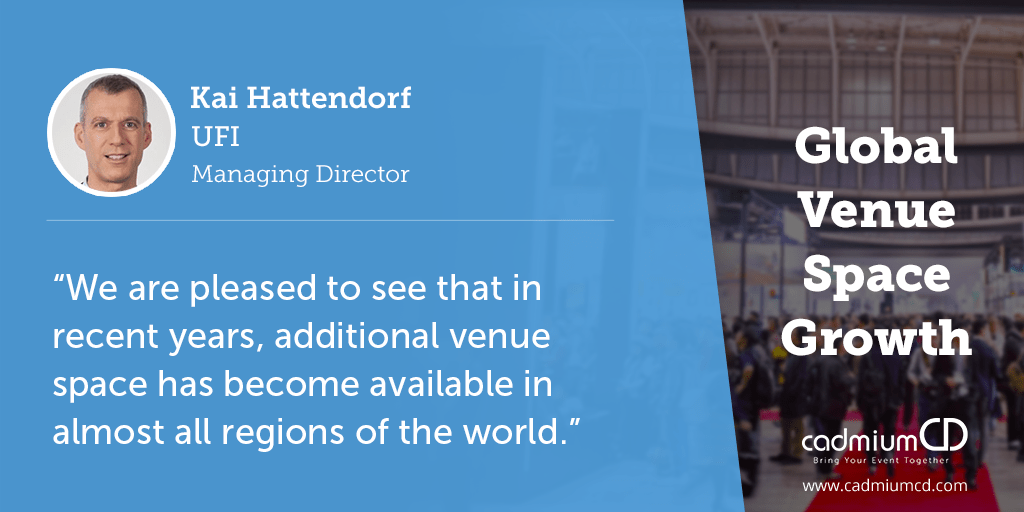 UFI, the Global Association of the Exhibition Industry, released its 2017 World Map of Exhibition Venues report, showing a capacity increase in a majority of the world's markets. In the six years since the last report, global venue space has grown by 1.2 percent. There are currently 1,212 exhibition venues totalling 34.6 million square meters around the world.
Venues offering more than 100,000 sq m make up the fastest growing segment; despite making up only 5% of the market, there was a 27% increase in this segment. The Asia-Pacific region has taken the lead in new development, while Europe retains the global lead on available capacity.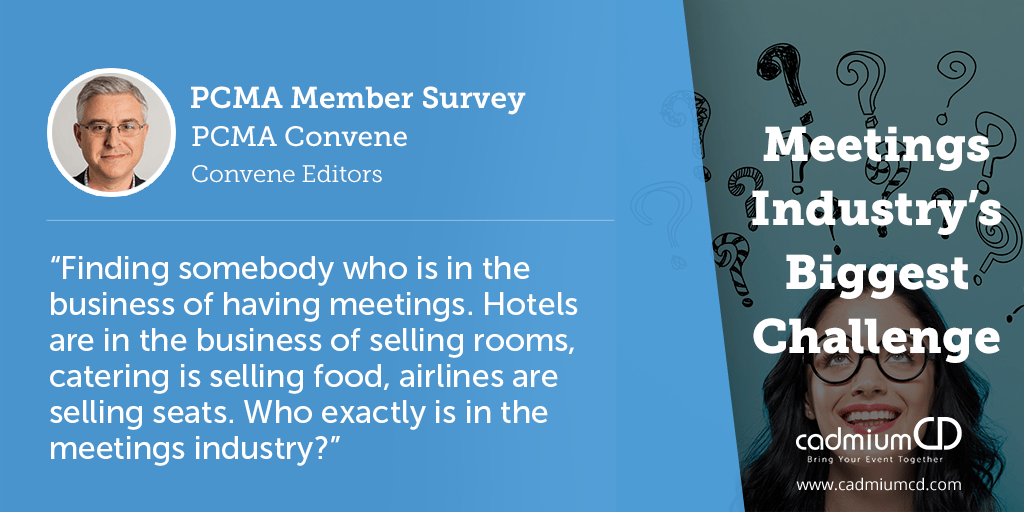 In preparation for their 2017 Meetings Market Survey, Convene looks back at the top responses for industry challenges from last year's survey. Are the same issues at the top of your concern list for this year?
Some of the biggest challenges last year's respondents said were their top concerns include airline industry price hikes, attendee budget travel cuts, attracting younger attendees, travel safety and security, appropriate use of technology, and rising costs.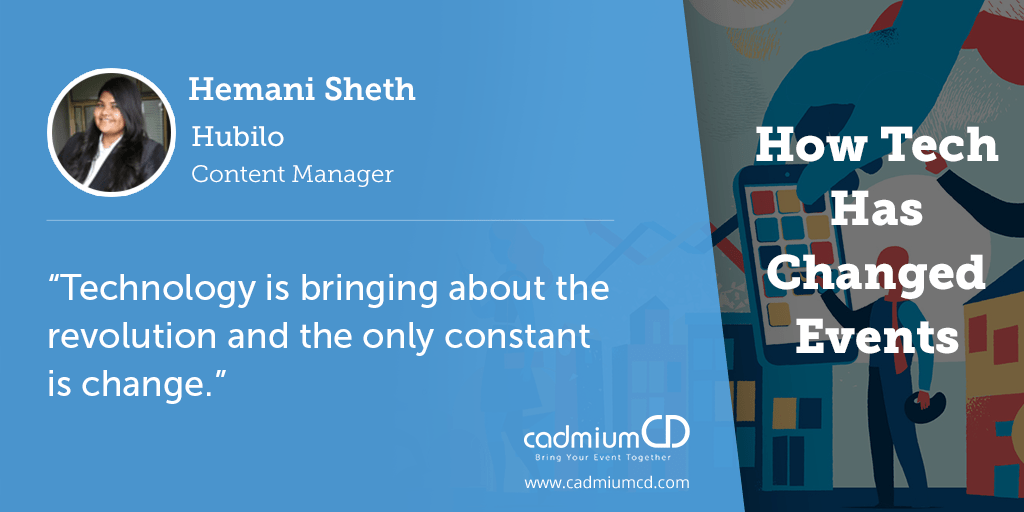 The events industry has embraced technology in the last decade, and in turn technology has transformed the industry. Hemani Sheth looks at five ways technology has changed event planning: event automation, simplification through mobile apps, active interaction, near-field communication, and targeted promotion.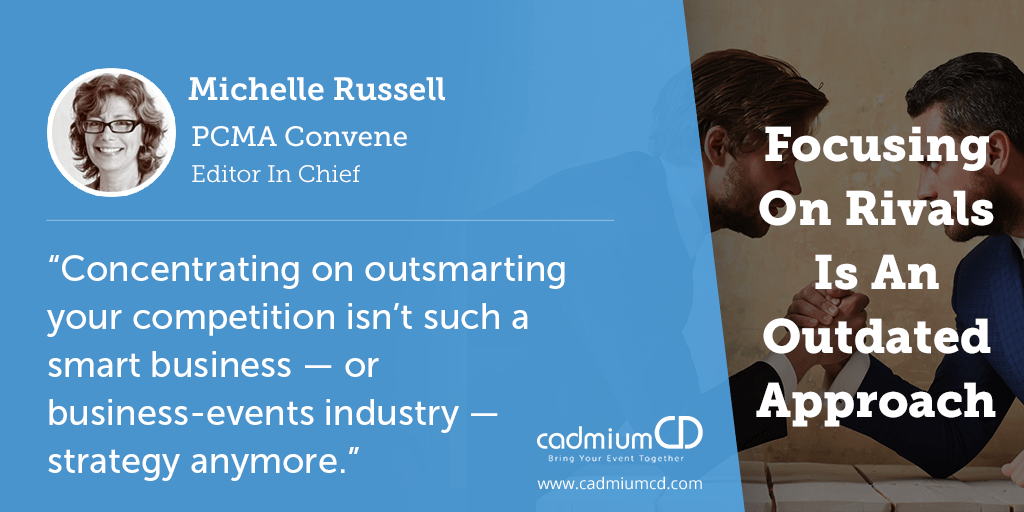 In order to keep growing and staying successful, Michelle Russell argues that event planners should stop focusing so much time and energy on outsmarting their competing events. Business leaders are changing their focus from "who" their competition is to "what" obstacles stand in the way of their business growth.
The events industry can benefit from this mindset as well. The North American Veterinary Community's annual conference has grown 30% over the last few years, thanks to CEO Thomas Bohn, CAE, bringing smaller association events under the NAVC's umbrella. Together, these groups can offer better education opportunities to the same pool of attendees who might have gone to their separate events.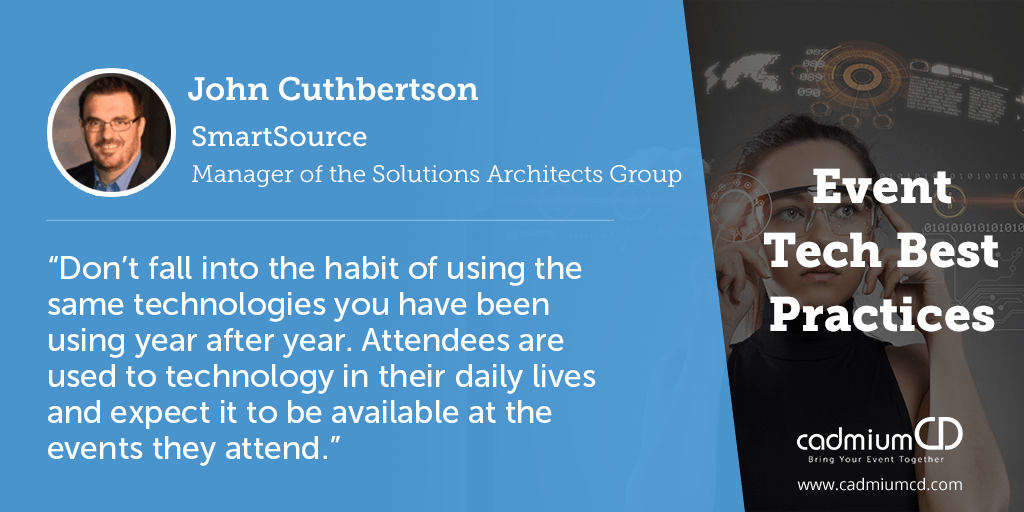 The event technology industry has exploded in recent years, and while having such a variety of options at your fingertips is exciting, it can also be overwhelming when it comes to choosing which technology would work best. John Cuthbertson has some advice when it comes to ordering the best technology for your event.
In order to maximize ROI on event technology, Cuthbertson suggests the following practices: select a firm that employs experienced solutions technicians to work with you to design the best tech solution for your show; step outside of your comfort zone and look for new options instead of using the same technology you've had for the last five years; take advantage of social networking components to engage attendees; and choose technology solutions that have a big wow factor.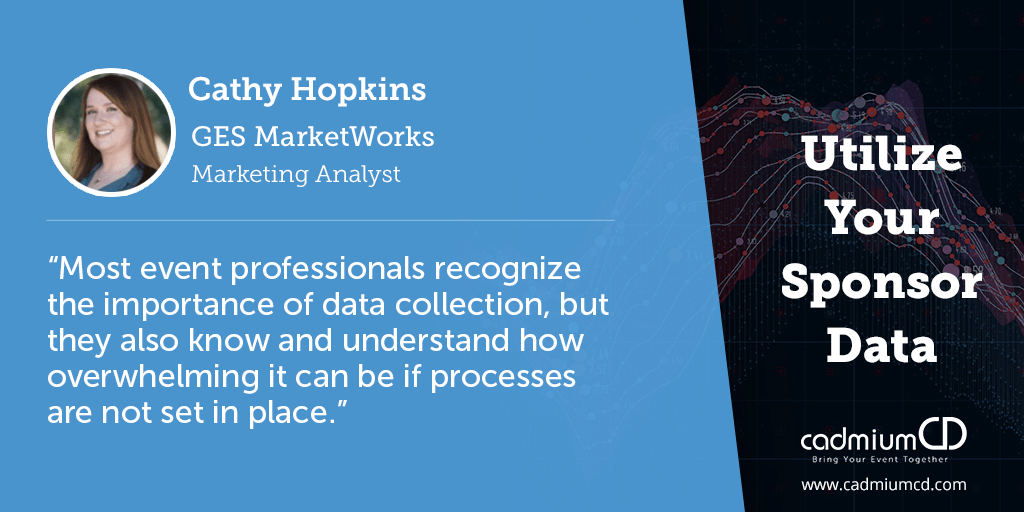 Sponsorships are a huge part of the events industry, so it's important to use your sponsorship data effectively. Take advantage of that data, says Cathy Hopkins, by following five tips.
Consolidating your data is the most important step. This will let you remove duplicates and keep everything organized. Once your data is consolidated, start creating sponsor loyalty segments. With these segments created, you can start to see patterns in repeat sponsors versus the ones who sponsor a single show and never return. Next, group sponsors according to their spend levels to get a better idea of how valuable sponsorships are and which relationships you should cultivate. You should also consider outside factors such as how the economy and show location affect sponsorship success. And finally, tailor your messaging to different sponsor segments.
About Pamela
I am a freelance writer who enjoys dipping my toes into a wide variety of writing subjects. I have an M.A. in English but found that teaching wasn't for me, so I'm applying my training to writing instead. I've been blogging for ten years and have written everything from book reviews to pop culture essays to business topics. In my spare time, I enjoy writing fiction, playing games, and learning new crafts. I live in Corvallis, Oregon, with my husband, daughter, and dog.
Sign up for our newsletter