Turn Upcoming CME Events into New Revenue
Apr 26, 2022 Read Time: 3 min
by Cadmium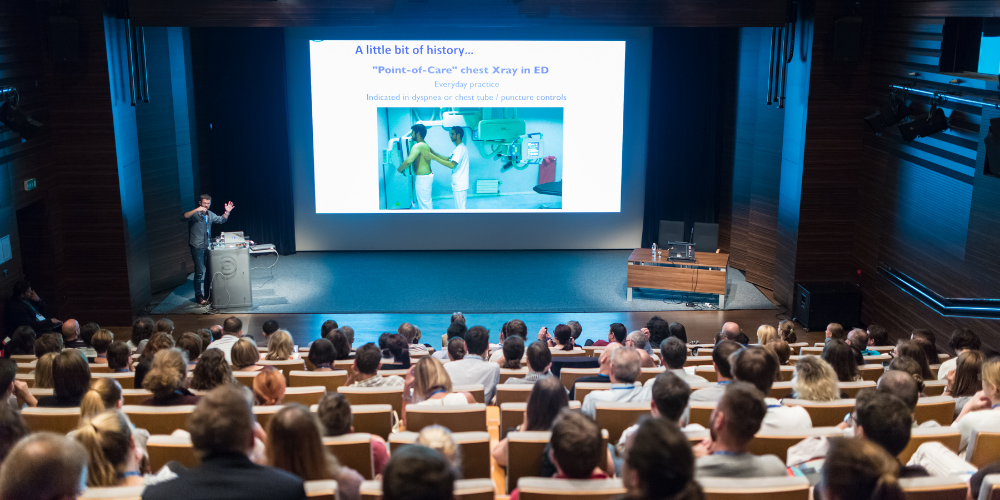 You're gearing up for your association's upcoming CME events. Your speakers are ready, and your exciting activities are in place. You already have great profits coming in from your CME courses, but if you could take your CME events to another level in terms of new revenue, would you?
Think about it. How often have you created activities for virtual live conferences or webinars that were only held one time? You put a significant amount of time and effort into something that ultimately didn't provide you with a good revenue return due to that event's infrequent use. With your learning management system (LMS), you can record and repackage a CME event activity into an enduring program and make it available online for purchase. This way, you're using both technology and outside-of-the-box thinking to get things moving, thus creating new revenue.
You want to diversify your revenue sources, so it's natural to also extend your reach. If you're wondering about the best ways to move forward, here are a few insights about how you can turn upcoming CME events into new revenue.
Successful CME Events = High Value
How can you turn upcoming CME events into new revenue? Provide your event attendees with value by engaging well-known and dynamic speakers. No one wants to sit in front of a computer, tablet, or smartphone through a keynote address or presentation that doesn't provide actionable information.
Host and sell your event's content as part of a live webinar pre-recorded meeting. Start by using your CME event content in the form of video. You're probably already using Zoom or GoToMeetings for high-quality live videos. Rather than use a standard backdrop for your presentations, consider a unique backdrop for your speaker(s). When you produce excellent video content with attention to external backgrounds and other details, your target audience will stay engaged. You can gain valuable long-term revenue from those who have attended and then share their experiences with other colleagues who will, in turn, attend your next CME event.
Different Eggs, Different Baskets
When it comes to strategies to turn upcoming CME events into new revenue, the key is to diversify. When hosting your CME event, take advantage of different ideas for your content. Rather than placing all your eggs into one basket, look at offering live-streamed content from your events. Then, turn those into on-demand pre-recorded content for individuals to buy. You can offer Q&A sessions, small group events, breakout sessions, and others, all of which are ideal for generating revenue from CME events.
On-Demand: Stream Your Events
How else can you turn upcoming CME events into new revenue? You're already charging for your seminars, so consider taking these and putting them into another basket. Use the video capabilities of your LMS, extending its reach for events such as small classes, conferences, symposia, annual meetings, grand rounds, etc.
Streaming video conferencing is a powerful way to reach your CME event attendees. Look for integration with Zoom Meetings and GoToWebinar to deliver high-quality, live video, along with the ability to add YouTube videos or upload your own video or Flash learning content. Consider using popular applications, such as Captivate, Articulate, and Adobe Presenter authoring tools, to provide event attendees with a comprehensive experience.
You can also use audio in the form of podcasts for more takeaway offerings. Your attendees can access your event and its video and audio content anywhere and at any time. You can turn any and all of the components of your CME event into new revenue for your organization. Gain additional revenue as your available new content reaches those who were unable to attend your event.
The Attack of the Clones
Cloning your CME event webinar and pre-recorded meetings is a simple undertaking when it's performed in your LMS. You can use the course-cloning feature of an LMS like EthosCE to convert your events and activities into enduring materials. To do so, you just need to take your Zoom Meetings or GoToWeb meeting recordings. They are available immediately, so you won't need to download, convert, or upload large files. Course cloning enables you to easily provide an enduring version of the webinar or meeting. You can add pre- and post-tests, evaluations, and credit types, and it'll be up and ready to go. All you have to do is hit the "Course Clone" button in EthosCE. Now you have enduring materials that can create long-term revenue for your organization.
EthosCE Can Help You Turn Your Upcoming CME Events into New Revenue
Turning upcoming CME events into new revenue takes careful planning. You want to have the ability to provide high-quality events for your attendees and to do so in a way that keeps them engaged. Stay proactive and put your many eggs in multiple baskets, including on-demand live-streaming video and audio and the powerful course-cloning feature, all of which are found in EthosCE.
At EthosCE, we understand the challenges of staying up to date and compliant with ACCME changes. We know how critical it is to get things done right the first time when it comes to team-based education and success.
To learn how EthosCE can enhance the continuing education of your healthcare teams, schedule a free 1-on-1 demo with one of our specialists today!
Sign up for our newsletter