How to Easily Make Your CME Events Virtually Accessible
Jan 11, 2022 Read Time: 3 min
by Cadmium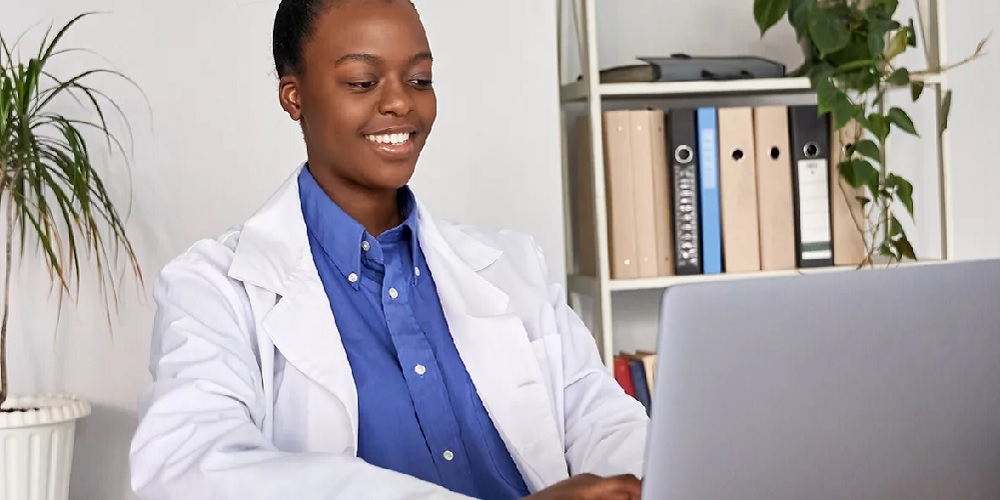 When it comes to attending in-person CME events, your attendees may have extremely tight schedules regarding how many session activities they can visit. There's also the amount of travel time that they need to reach the event destination, the expenses involved, and how long they can be away from their practices.
Due to these challenges and the ones resulting from the COVID-19 pandemic, CME events are moving into a virtual format after they have been canceled or postponed.
Examples for making your CME events virtually accessible are the proven successes of various leading accredited organizations that have embraced the virtual format and have gained significant results. From the American College of Cardiology (ACC) to the American Society of Clinical Oncology (ACSO) as well as others, these organizations have achieved results ranging from tens of thousands of unique visitors to their virtual conference site (ACC) to hundreds of millions of visitors using social networking in the form of Twitter (ACSO).
As a CME director, you need to find ways to address these issues for your learners in order to provide them with the same content that they would receive from your in-person events. The best way is to put your LMS to work at the start, from pre-registration to post-registration.
In the post, we tell you how to easily make your CME events virtually accessible.
Getting Things Going: Offer Support for Pre-registration
In order to make your CME events virtually accessible, look for robust authoring tools that are designed to create and add agendas for single- or multi-track events in only minutes. You will then be ready to take event registrations and salvage those planned in-person events canceled by the pandemic.
You can also make your CME events virtually accessible by offering commerce support for individual sessions or full-track purchasing for your event attendees. Offer support for multiple CME credit types, including AMA, ANCC, ACPE, and MOC, so your attendees can take advantage of those being available to them.
The Main Event: Making CME Event Content Virtually Accessible
Regarding your main event, there are several benefits when you make your CME events virtually accessible. Your meetings and activities can be viewed at any time of the day and from anywhere. Virtually accessible events provide more flexibility because many event attendees have time constraints when attending in-person events. (There's so much to do and not enough time!) There are also no issues surrounding time-consuming travel time and the expenses involved.
To make your CME event a virtually successful one, you need the most current tools, including audio in the form of podcasts and streaming video conferencing for webinars, conferences, annual meetings, and many other events and activities. Look for tools that can integrate with Zoom Meetings and GoToWebinar to deliver high-quality, live video, along with the ability to add YouTube videos or Flash learning content. You should also have the ability to upload your own video or Flash learning content. Use popular applications, such as Articulate, Captivate, or Adobe Presenter, for a comprehensive e-learning experience.
When today's medical students go to a YouTube video, they pull up a document on Google Docs, write a few notes, and go to a class that consists of lectures but is split into small groups, where they have the opportunity to use the video that they just watched. This has been found to be more effective overall in learning.
The same thing is true for your CME events. Virtual accessible content enables your attendees to access a live or prerecorded event, absorb the information, and then take it into breakout groups, forums, discussion groups, and other forms of small group collaboration.
After the Big Event
Following your CME event, you can convert your content into enduring materials. This will make your CME events virtually accessible to attendees who were unable to take part, so they can access your CME content at any time and from anywhere. Look for an LMS that enables you to take recordings from Zoom Meeting. These should be available in your LMS so you won't need to download, convert, and upload those large video files. A course cloning feature enables you to provide enduring materials of the meeting, along with any additional certificate requirements, such as a post-test or evaluation.
EthosCE for Your Accessible CME Event Content
EthosCE provides you with the ability to transform your live events into virtual ones to help make your content accessible to any size audience. It offers full multimedia support for your content with recordings made immediately available in the LMS, extending the reach of your event so you can focus on offering your attendees the best experience possible.
At EthosCE, we understand the challenges of staying up to date and compliant with ACCME changes. We know how critical it is to get things done right the first time when it comes to team-based education and success.

To learn how EthosCE can enhance the continuing education of your healthcare teams, schedule a free 1-on-1 demo with one of our specialists today!
Sign up for our newsletter