5 Tips for Managing Your Internal Video Content
Sep 3, 2021 Read Time: 3 min
by Cadmium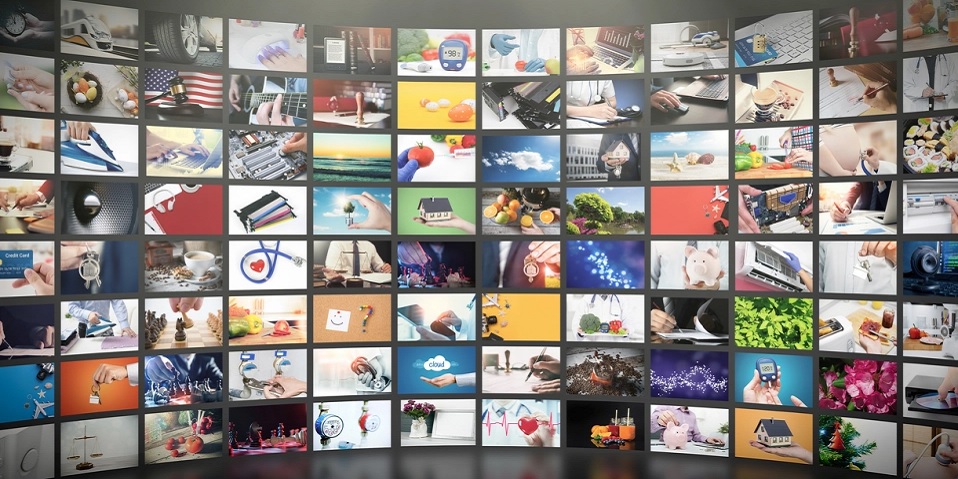 The growth in video content started before the pandemic made remote work a necessity. Video enhances internal communications. For instance, more employees prefer watching training and organizational news than reading text. Video also helps break down silos by encouraging inter-departmental collaboration.
Of course, the pandemic accelerated the need for video content. Due to Zoom, everyone within an organization was an instant content producer. Recorded sessions distributed in remote work locations became important media assets.
A video content management strategy will help you leverage those media assets so they align with your operational goals.
Here are five tips that can help you develop that strategy.
1. Plan the Process
Video content management includes pre-production planning and post-production editing.
A checklist will help your organization manage the whole process.
During the pre-production phase, make sure you have all the equipment and supporting material that you need for either a live broadcast or a pre-recorded webinar.
Since viewers often use phones and tablets instead of desktops, content capture needs to be device independent.
Integrations within a video content platform make capturing and storing video content easy. They also facilitate sharing with a learning management system (LMS) or content management system (CMS).
Uploading content involves more than applying tags and storing files in a particular folder. A video is ready for storing and sharing once you've trimmed unwanted video and audio.
2. Organize Your Content for Search
Your media assets are only useful if members of your organization can find them. Employees often complain that they waste too much time looking for information.
Make sure you use the Dublin Core specification for metadata. It includes elements for Creator, Contributor, Publisher, Title, Date, Language, Format, Subject, Description, Identifier, Relation, Source, Type, Coverage, and Rights. By describing these fifteen elements in your metadata, you can cut down on the amount of time that employees spend looking for information.
Before you capture and upload content, consider how you want to group or tag your files. For instance, you can group content by subject, department, or function.
Choose which metadata fields that you want to require content creators to fill in during the upload process. Required fields can help create metadata consistency throughout the organization.
A good description summarizes the contents of a media asset. A summary will help users decide if the video's contents fulfill their search intent.
Naming conventions help you create consistency for file names, titles, metadata, and tags. Create a list of these conventions that can be easily accessed throughout your organization.
Include transcripts with all your media assets.
3. Secure Your Media Assets
Security controls access to a platform and the assets within that platform. Since internal communications serve different people, departments, and functions across an entire organization, you want to establish security policies for your media assets that provide privacy and flexibility.
Consider who needs access to any given media assets. For instance, do you need to restrict content access to selected individuals or groups? Also, a particular asset may need wider access, such as when sharing with an LMS or CMS.
Consider if access means the same thing as sharing. Your particular video content platform may not let you restrict access if a media asset is shared anywhere on the web, including on social media. If it has secure sharing options, a video content platform will let you select options that include being open to the public or being protected for only selected users or with the entire institution.
Consider if you want to allow users to download media assets. This flexibility will allow them to alter the content in some way, such as inserting it into another video or slide presentation. Users will also be able to upload and embed the content on other platforms.
4. Expand your reach
Expanding your reach means making your video content accessible to your entire audience, regardless of their abilities and skill level. The W3C provides Web Content Accessibility Guidelines (WCAG) 2.1 on how to do this.
First, include a transcript with all your media assets. Not everyone will be able to watch a video, and meeting minutes provide just an overview. Transcripts enable people to discover relevant video files and use screen readers.
Include closed captions. Sometimes a video's sound is off, a person cannot hear the speaker, or a non-native speaker has difficulty understanding the spoken language. With closed captions, viewers can see and hear what the speaker is saying in real time.
Finally, consider including translations if your organization has a global audience. Accessibility has the additional benefit of inclusion.
5. Measure engagement
Data analytics can track:
How often people view a media asset
If viewers watched or re-watched all or part of a video
Individual and average viewer habits
Viewer engagement through sharing and commenting
These metrics help you learn if you're succeeding in engaging your audience with your video content.
Warpwire's video platform provides analytics to help you track media assets, media libraries, and system-wide usage. Designed to explore engagement, Warpwire's reports provide deep insight into how your institution interacts with media.

To see how we can help you better leverage your video content, get in touch with us today!
Sign up for our newsletter