18 Shopping Tips for Educational Media Assets Management Software
Jun 23, 2022 Read Time: 3 min
by Cadmium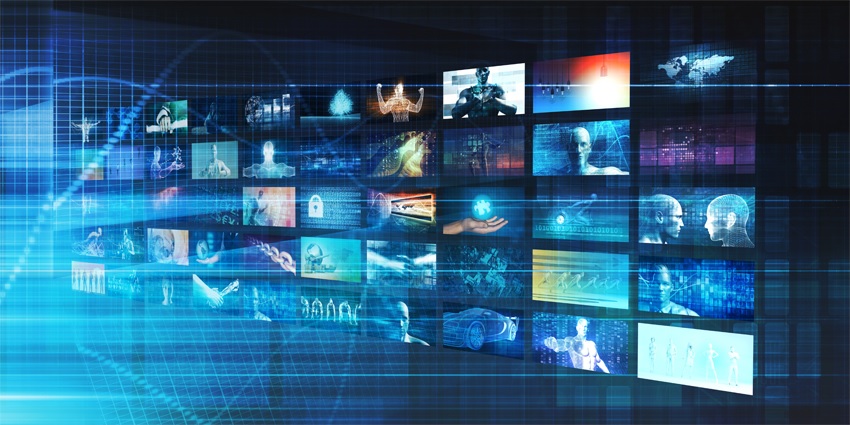 The value of educational facilities is no longer in physical objects alone. Today, more than 75% of all brand value stems from intangible digital assets, including lectures, videos, and other forms of recorded content. The intrinsic worth of your media asset library may be more than three-fourths the value of your college or university.
Manual labor and protection are no longer enough to protect the ever-growing value of these assets. In fact, the proper selection of educational media assets management could protect and even revitalize your valuable educational content in more ways than one. If you are in the market for media assets management software, it will be critical to choose a platform with security, accessibility, and long-term sustainability in mind.
This article explores eighteen shopping tips for media assets management software, including the major features that buyers should be looking for.
What is media assets management software?
Media assets management is a hosted platform for educational pictures, videos, media content, etc. This service is used to house large amounts of content within specific libraries, all of which can be shared or sent to students based on accessibility tokens.
The primary benefits of using media assets management software include:
Cloud-based platforms with enormous storage potential
Multiple playback or adaptability features for all students
Easily track user analytics to make well-informed decisions
Of course, not all media assets management platforms are created equal. You must be a wise shopper while looking for software, particularly within the field of education.
Major shopping tips for media assets management software
You want to secure a media assets management platform that works for your students, your staff, and all your faculty contributors. Shop smart with this comprehensive media assets management shopping advice.
1. Compare reviews
When it comes to something as intricate as media assets management software, it's essential to get opinions from various sources. Compare reviews across multiple platforms if possible.
2. Check word of mouth
Talking to friends or family who have experience with media assets management software can be incredibly helpful in finding the right platform. Ask fellow educators or schools about the platforms that have worked best.
3. Consider security
When looking for media assets management software, always think about the security of your content. How protected is your data? What kind of asset-level protection is offered?
4. Look for hidden fees
It's crucial to be aware of any hidden fees associated with a media assets management software purchase. Some platforms may require an annual subscription or membership plan, while others charge for storage overages.
5. Chat with a human
Bots and FAQs have their place, but they aren't always enough for big decisions. Speak with a live representative before buying educational media assets management software.
6. Monitor growth potential
Look for a media assets management platform that will grow with your library. What kind of future updates or expansions are available? Will the features be updated over time?
7. Gather a team
Gather a team of people who can provide different insights and ideas about your future purchase. This includes everyone from your IT staff to your media librarian, as well as all other stakeholder parties.
8. Discuss implementation options
Understand just how much you are willing to dedicate to the implementation process. What does the timeline look like for each of your options?
9. Consider use cases
Can the media assets management platform be used for more than just housing assets? What about lecture capture recording and guest speaker presentations?
10. Keep prices in mind
Though you shouldn't make a purchase decision purely on price, it's still a factor to consider. Compare the cost of each platform independently.
11. Think about automation
How much of your workflow do you want to automate with the purchase of media assets management software? What kind of integrations are available? Look carefully at the options provided.
12. Move slowly
Big decisions should never be made quickly. Take several months to consider your options, and ask your team for any insights.
13. Know your limitations
Every school has different needs, and not every media assets management platform will be a good fit. Consider your limitations before making any purchase decisions.
14. Monitor team size
How large is the team behind said media asset management software? Is it big enough to be responsive to your needs?
15. Watch for integrations
What kind of third-party integrations are available? Be sure the platform offers excellent support to developers and API specialists.
16. Always think in the long term
Choose a media assets management that can scale alongside your school and will provide excellent results even decades in the future.
17. Put your students first
Understand the needs of your students before buying media assets management software. Will your next decision be helpful to them? Why or why not?
18. Cut the fat
Don't choose media assets management platforms based on presentation alone. Look for functionality beyond aesthetics.
Invest in media assets management software with Warpwire
Choosing the right home for your educational assets can be a stressful process, but with the team at Warpwire, it doesn't have to be. Warpwire is one of the world's leading providers of media asset management, offering tailor-made educational asset protection for schools and universities all over the world.
It's not hard to see why hundreds of educators trust Warpwire with their content:
Getting started with Warpwire is simple and straightforward, ready for implementation in just a few weeks or less.
Warpwire's video platform provides analytics to help you track media assets, media libraries, and system-wide usage. Designed to explore engagement, Warpwire's reports provide deep insight into how your institution interacts with media.

To see how we can help you better leverage your video content, get in touch with us today!
Sign up for our newsletter