Using Video Management Software to Deliver Educational Content
May 19, 2022 Read Time: 3 min
by Cadmium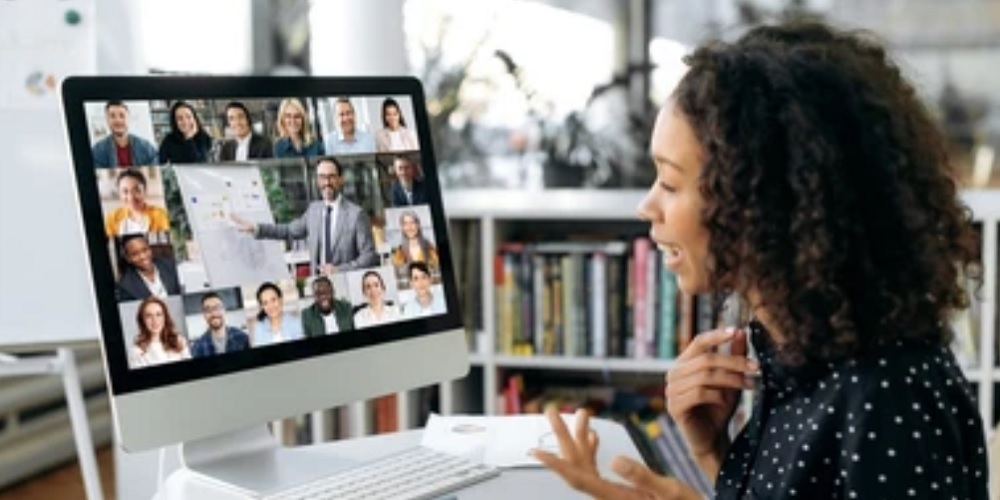 The need for educational video management is becoming hard to ignore. The video management software industry reached nearly $6 billion in 2020, showcasing how digital platforms have become critical for modern media asset management.
With so much at stake, schools worldwide need to pivot their attention to the time-saving processes of video management software. But for organizations with less experience in the industry, the benefits of using software over manual means may not be clear.
This article will evaluate all the ways that video management software can deliver powerful educational content at scale, specifically in the realm of higher education.
Types of video management software benefits
Video management software is far superior to manual methods of digital asset management. Unlike human-backed projects (which can take a large amount of time and money), video management software can be run automatically in the background and sustainably in the cloud. Here are a few additional benefits:
More cost-effective — Rather than spending money on individual platforms, playback systems, and manual laborers, video management software acts as a one-stop-shop solution.
Saving time — Spend less time managing videos and more time automating tedious processes, including batch edits and uploads.
Cloud-based source — Storage in the cloud is far more efficient than physical or on-premise servers.
Easy access — Remove or grant video access with the touch of a button, and open files from anywhere in the world.
Integrated security — Video management software can help protect critical media assets that must not be shared by unauthorized parties. The safer your educational videos are, the better they will perform.
Unlike manual video management, which can tax internal and external resources enormously, VMS software can automate repetitive tasks that scale up your video production.
Video management software key features
Video management software is no small investment. Be sure that your next system offers these fundamental solutions.
Fully scalable to institutional growth
Video demand in colleges and universities is expected to dramatically increase over the next five years. Be sure to choose a video management platform that can grow alongside your organization, preferably without any concerns related to bottlenecking or bandwidth limiting. Check with your platform's ambassadors about additional storage space.
Personalized user analytics and tracking
It's not enough to simply collect and store data; you must also be able to use it for your own purposes. Most video management software platforms come with in-depth user analytics that help individuals track their progress and performance over time. Monitor specific actions and user watchtime from a dashboard that only authorized users can access.
Third-party integration support
One of the most important features of a video management system is the ability to connect with the software and systems that you already use. This allows for a more streamlined workflow that doesn't require additional training or time investment. Video management software is nothing without teamwork, and the best platforms enable simple collaboration between multiple platforms, plugins, and personnel. Look for a platform with robust API support and an expansive partner ecosystem, preferably with seamless team collaboration.
Centralized or cloud-based management
In order to be effective, a video management system must offer centralized management for all educational videos. This is the only way to keep track of what's been done and by whom and to ensure that no critical changes are made without approval. The best video management software solutions offer cloud-based management for even greater efficiency, along with metadata and tagging systems for lightning-fast asset locating.
Organizational benefits or features
Besides the more technical benefits of video management software, many platforms come with features that also organize and streamline workflows. For example, folders can be automatically created and updated as videos are added, edited, or removed. Custom playlists can be created for specific purposes, such as promoting a new course or program. Finally, team-based permissions enable users to access and stack assets as needed.
Be sure to follow all media asset shopping tips to help streamline your acquisition process. Don't settle for any platform that doesn't offer at least these five features. Your organization and your student body are relying on your pivotal decision.
Why Warpwire is the only video management software that you need
Video management software is much too complex to be trusted to just any platform. You should pick an award-winning program with excellent reviews, plenty of testimonials, and responsive developers who continue to optimize the software. Warpwire is one such platform, providing one of the most holistic video management platforms on the market.
Thousands of happy customers can't get enough of the unique video management solutions.
Dozens of unique use cases help colleges and universities support evolving video management needs.
Developers at your school can use the accessible API to optimize and refine the video management process.
Discover your next video management partner in Warpwire's cloud-based solutions.
Warpwire's video platform provides analytics to help you track media assets, media libraries, and system-wide usage. Designed to explore engagement, Warpwire's reports provide deep insight into how your institution interacts with media.

To see how we can help you better leverage your video content, get in touch with us today!
Sign up for our newsletter