Using Media Management Software to Increase Student Engagement
Dec 30, 2021 Read Time: 3 min
by Cadmium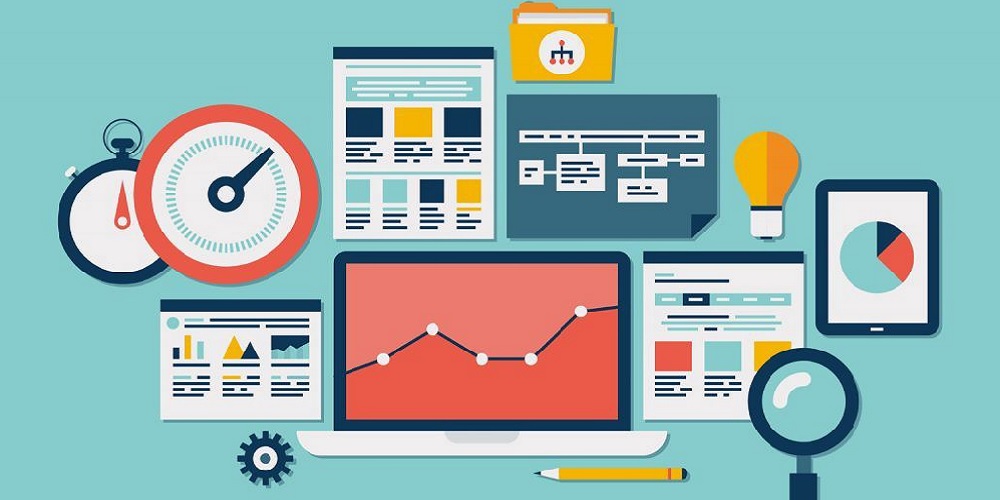 The question of how to increase student engagement with video content has become central to curriculum planning as online learning has become more common on college and university campuses across the country and the world. Educators can use media management software to gain insights into how students interact with video content. Such software can provide a host of data points on how students engage with content, and interpreting these in context can help schools form a complete picture of student engagement.
Student engagement is a multidimensional concept that encompasses behavioral, emotional, and cognitive engagement, making it central to learning. Engaged students take advantage of learning opportunities: they're curious and attentive, finding meaning in the subject matter. So, it makes sense that schools would seek to maximize engagement among their student body. In this article, we examine how schools can leverage media management software to increase student engagement.
Use Analytics to Determine Effectiveness of Content
Media management software provides schools with various tools to pinpoint how students have engaged with video content. It enables educators to organize content into media libraries based on the subject matter, making it easy for students to find relevant information. From there, they can view data about which students have watched or listened to a media asset (audio or video) and track engagement.
Specifically, instructors can track the engagement of individual students to determine whether they've viewed uploaded content and how much of it they've viewed. Some students may not watch an entire video or may watch only part of it. Knowing this information allows instructors to make informed decisions about adapting video content to encourage more engagement.
Warpwire provides instructors with information on what percentage of students have watched or listened to a media asset and the most and least popular sections of video and audio content for an entire class. Instructors can use this information and the user-by-user analytics to tailor future content to what performs best with students. Without this information, professors are forced to take a shot in the dark when attempting to figure out why certain video content has performed better than others.
Analyze Peaks in Viewership and Student Activity
Raw data points without context don't provide enough details to determine how to adapt video content to increase student engagement. While media management software provides a large amount of information, educators must interpret it in the context of what they know about their students and the subject matter. To do this, they can look for spikes, where a significant number of students have interacted with a video. Warpwire's media management software has engagement analytics that enables educators to track these spikes.
Once educators know that spikes are occurring, they need to determine what caused them. A spike doesn't always indicate positive engagement. Students may have interacted multiple times with a particular part of a video because the explanation was unclear, leaving them confused. Sometimes, spikes happen when a professor introduces new material or when students review video content to study a particular concept for an exam.
Knowing why spikes occur allows educators to decide whether to continue along the current path or change strategy. They can gather this information from students by sending out questionnaires or asking them to fill out surveys on what parts of the video were useful or why they engaged more with one section of a video than another. All this information helps educators create content that maintains or increases student engagement.
Choose Media Management Software That Integrates with Your LMS and CMS
To get the most out of media management software, it must integrate seamlessly with your learning management system (LMS) and content management system (CMS). Warpwire's platform supports several LMS and CMS platforms, including Sakai, Canvas, Moodle, Drupal, Blackboard, and Populi, and can integrate with your school's single sign-on system. Its integrated plugins enable you to view and manage media within your LMS without creating an account.
Learning Tools Interoperability integration means you can use everything on Warpwire from within your LMS. Educators can view and manage video securely from Warpwire based on their defined role and permissions, enabling them to make the most of what the software offers, including video capture, tagging, uploading, organizing, and sharing features.
Organize Media Content
Important features of media management software include users being able to organize video content in one place and the software being compatible across devices and platforms, enabling schools to maximize engagement. Sharing options make it easy for users to share helpful content with others, leading to further engagement. Instructors can tag content to organize it into related categories, while students can sort videos by lesson or curate a playlist. Multiple options for managing content ensure that students and educators alike can customize content to best meet their needs.
Final Thoughts
Video management software gives instructors the tools that they need to increase student engagement. From video analytics to organized media assets, such software provides schools with insight into how students are engaging with their video content and the data that they need to make informed content decisions, giving the schools the best opportunity to maximize student engagement.
Warpwire's video platform provides analytics to help you track media assets, media libraries, and system-wide usage. Designed to explore engagement, Warpwire's reports provide deep insight into how your institution interacts with media.

To see how we can help you better leverage your video content, get in touch with us today!
Sign up for our newsletter