Making the Most of your Mobile App Sponsor Opportunities
Dec 3, 2020 Read Time: 5 min
by Cadmium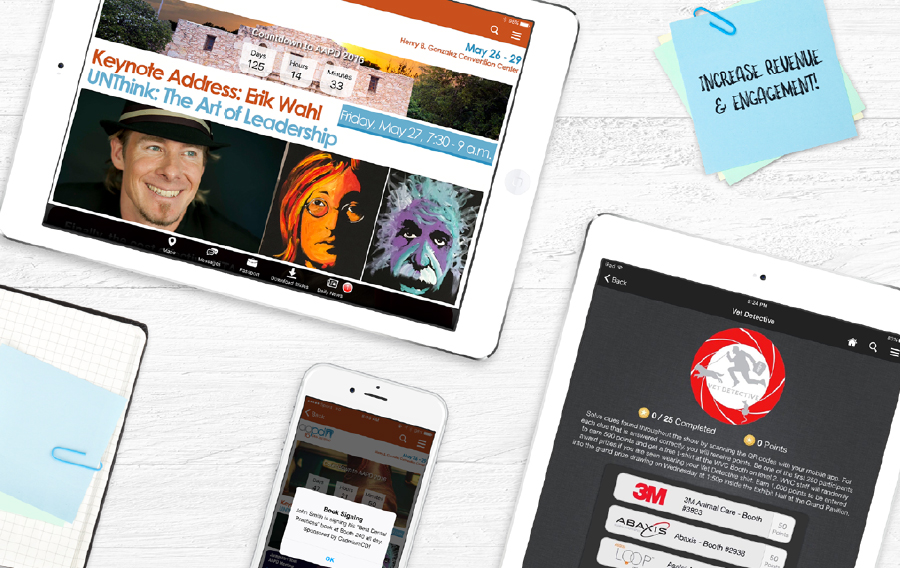 Written by CadmiumCD Contributor Pamela Shigeoka
Having a mobile app for your event just makes sense. Back when events were held in person, mobile app was the perfect way for your attendees to have all the information they need at their fingertips.
Now that events have moved into the virtual world, a mobile app is still an essential tool in keeping your attendees engaged.
The CadmiumCD eventScribe mobile app, for example, creates even more sponsorship opportunities for your virtual event. As a companion to your event's eventScribe website, the app gives you a whole new space for increasing attendee engagement with your sponsors.
The app is streamlined to create a cohesive user experience in conjunction with the website, which helps you establish brand recognition for your sponsors.
Like the website, the eventScribe mobile app has many built-in options for sponsorship advertising along with add-ons to expand those sponsor opportunities.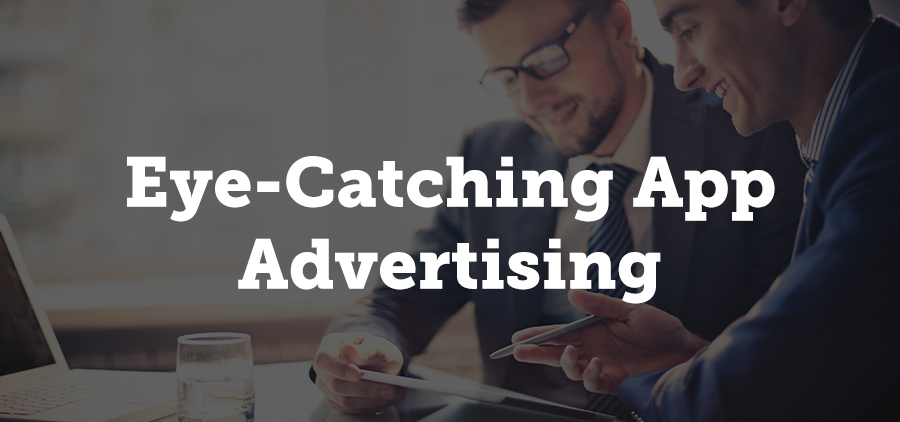 Eye-Catching App Advertising
The first thing an attendee sees when they open an eventScribe mobile app is a splash screen, a full-screen page that appears as the app loads.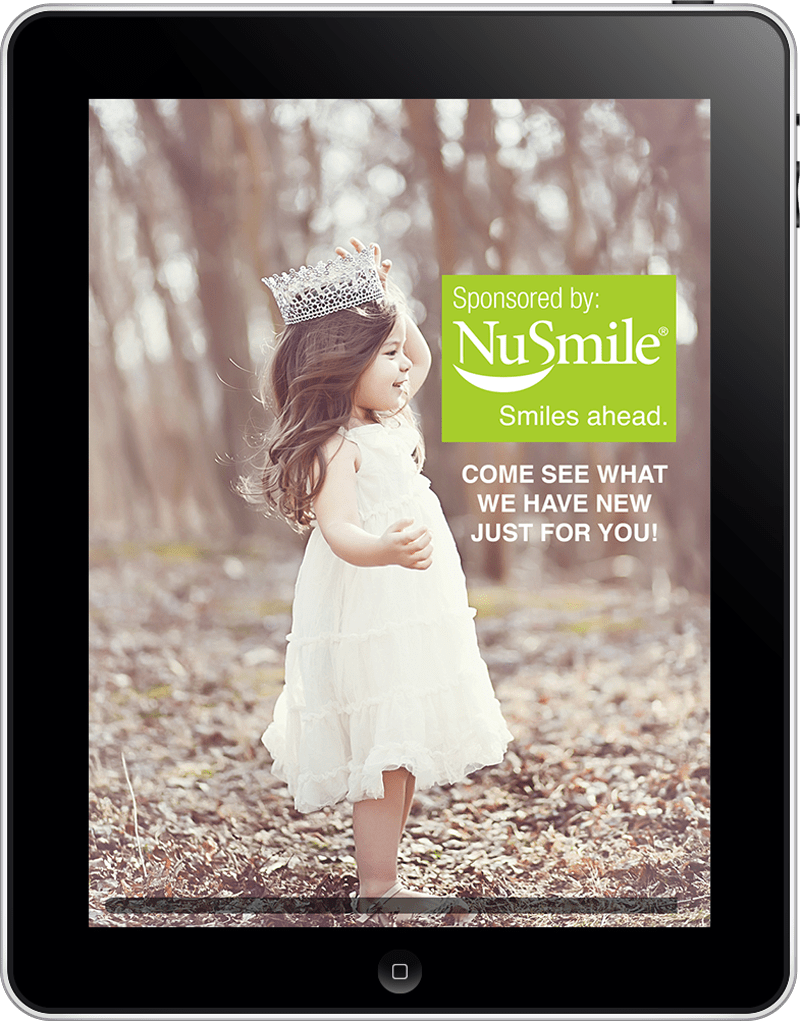 Splash Screen Ads
The splash screen can be an excellent space for advertising a top-tier sponsor, either as a second splash screen that immediately follows your event's branding, or by including the sponsor logo on the event splash page.
By including the sponsor logo on the main event splash, there are fewer full screen ads for attendees to wait through when they start the app. You could even include multiple sponsors, perhaps on the lower half of the splash screen, so you're making sure that your sponsors are immediately visible to your attendees while streamlining user experience.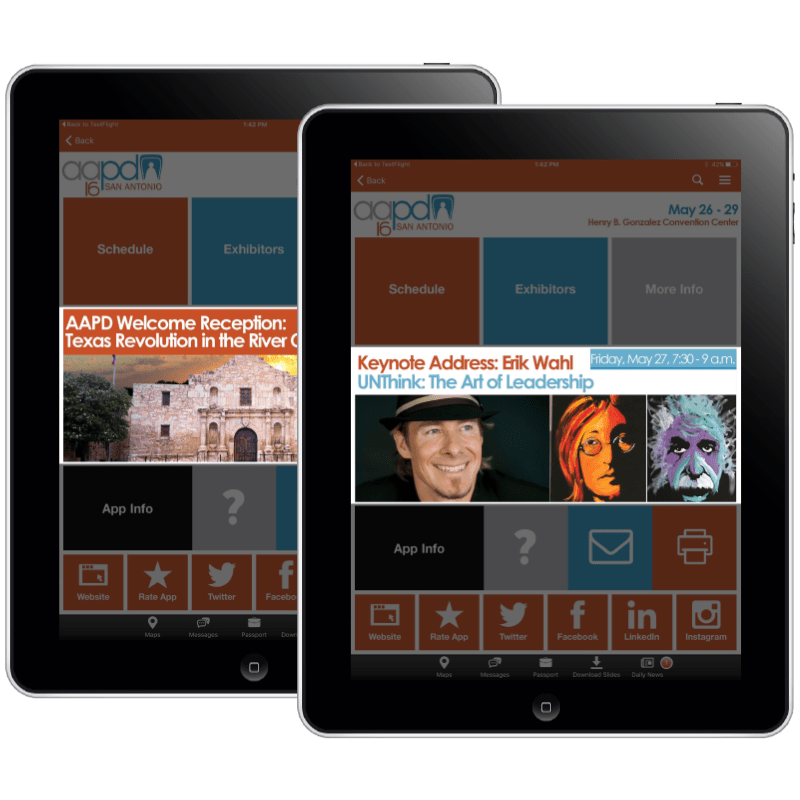 Main Tile Screen Ads
Another great option for top-tier sponsors is the main screen tile ad. This advertising space is mixed in with the other tiles that represent the features of your app. You can choose to cycle through multiple sponsors or feature a single premium sponsor with multiple ads in this space.
The sticky banner sits on a layer on top of the main screen, making it visible at all times while the app is being used. This is an excellent spot to feature a sponsor for mobile phones in particular; due to the smaller screen size, users will be scrolling longer, and the sticky banner ad will stay in place and is part of the user experience the entire time they're on the main page of your app.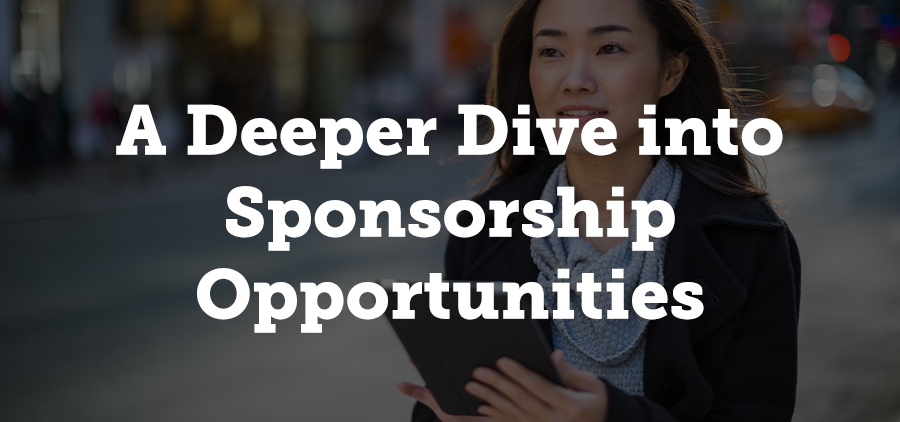 A Deeper Dive into Sponsorship Opportunities
You still want to have the space to feature sponsors outside of your app's main page, and eventScribe has several more options for including sponsor ads within the user experience.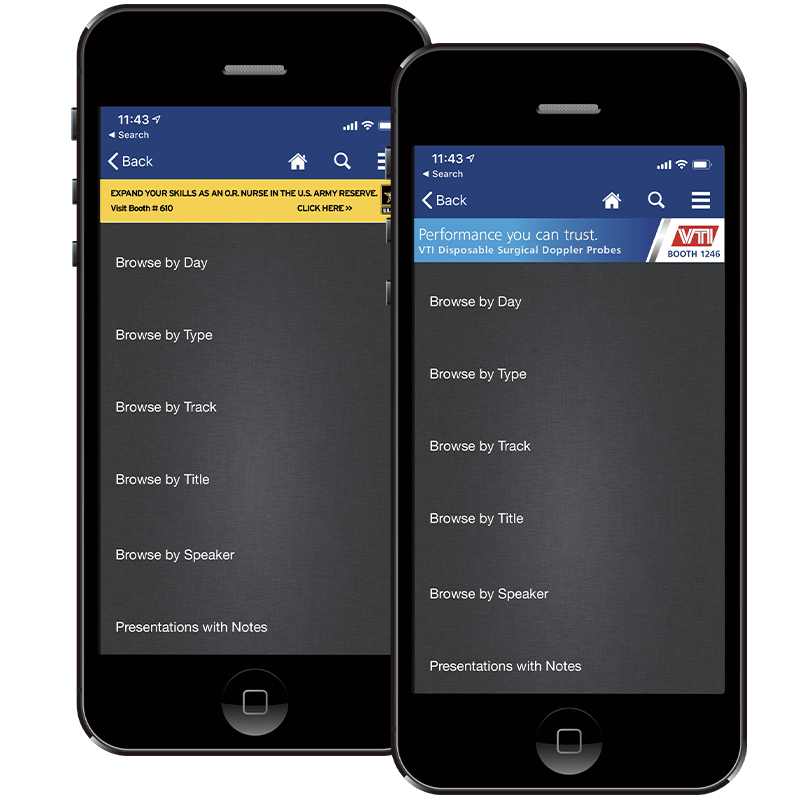 Sub Page Banners
Sub-page banners are advertisements that are placed at the top of various sub sections of your app. These ads can be rotated, and like the website ads, any ad can launch a URL, but this one in particular can also go directly to company's profile within exhibitor section within the app. This banner is a great opportunity to feature middle tier sponsors.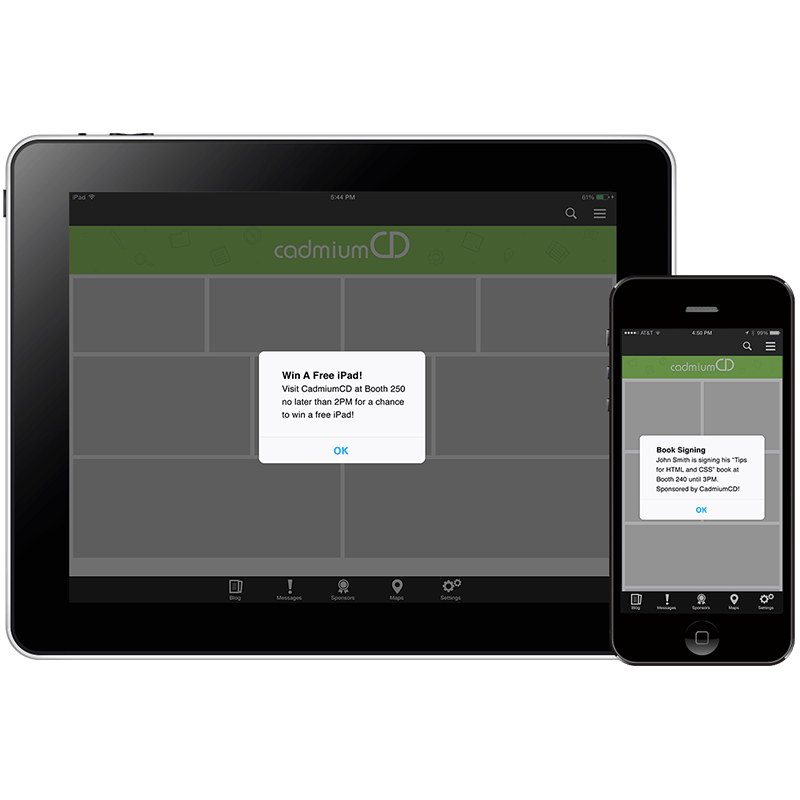 Sponsored Push Notifications
Sponsored push notifications are very important to a virtual event using a mobile app.
Since you can't physically reach out to your attendees, push notifications are the best way to do this virtually. You can use this heavily, either to encourage attendees to go to a specific booth/exhibitor page to use this as a sponsor opportunity or to encourage them to go to any special sponsored presentation or receptions to increase attendance.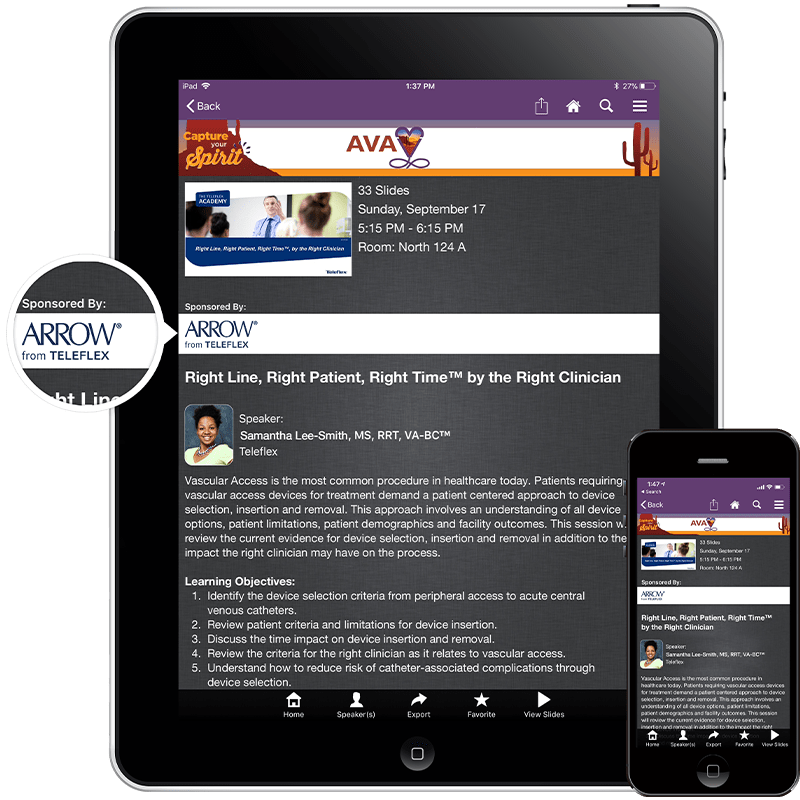 Sponsored Presentations
Sponsored presentations are exactly what they sound like: featuring a sponsor logo on a presentation profile page to let user know which company has sponsored that presentation. This logo can link to either the company's profile page or to an outside URL, depending on what works best for that sponsor.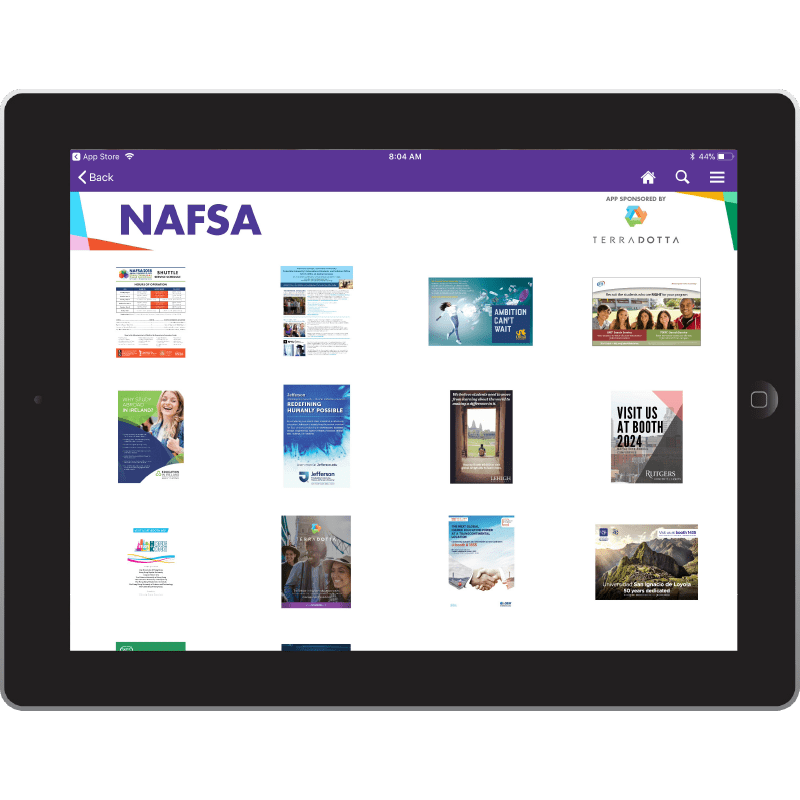 Virtual Grab Bags
Grab bags are an essential part of the conference experience, and eventScribe gives you a way to translate the bag into virtual events.
The digital conference bag can include promotional material that would have typically been distributed onsite. This super popular feature includes a compilation of files that would have been printed and handed out in a registration bag.
Users can still have the same experience and get the sponsorship collateral that they would have at an in-person event. You can also add virtual swag to the grab bag, such as coupons or free trials for software.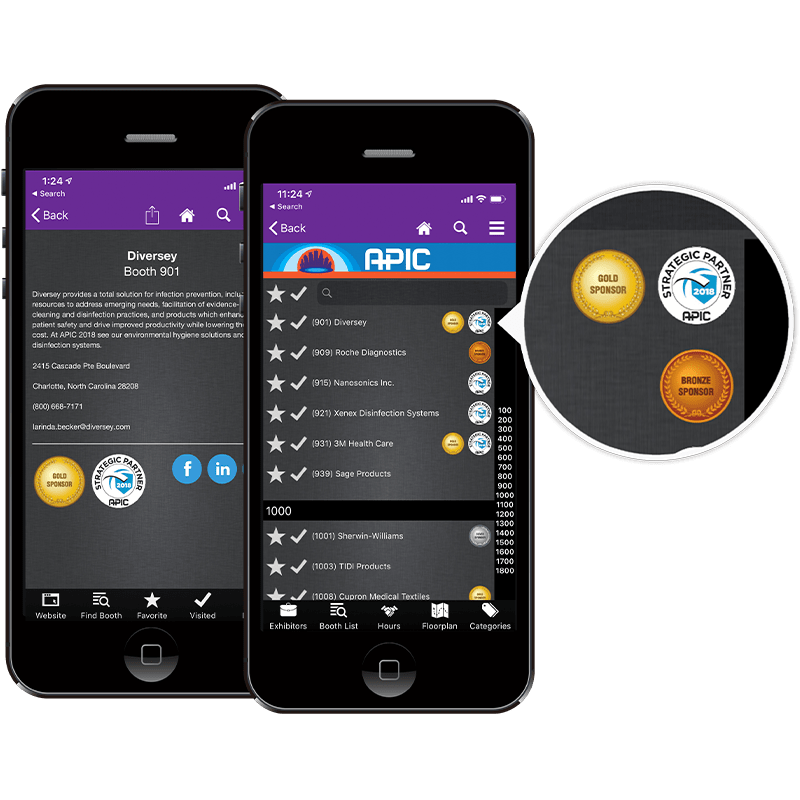 Interactive Floor Plan & Virtual Exhibitor Booth Listings
As in the eventScribe website, the mobile app includes an interactive floor plan and exhibitor listings. The floor plan functions as a bird's eye view of your exhibitors, a more visually-interesting way to see them. You can choose to feature logos for sponsors only.
The exhibitor listing pages in the app works in the same way as it does on the website. All of the exhibitor information is displayed, and you can use up to four badges as a way to bring visual interest to the exhibitor. The badges can be used to denote sponsor level, which adds extra significance to sponsors.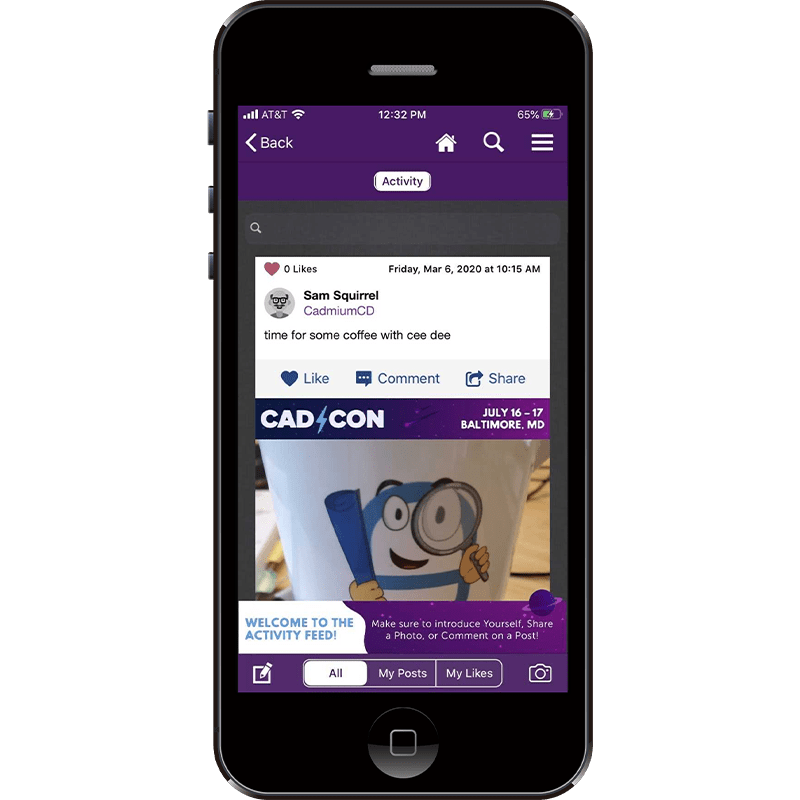 Activity Feed Ads
The activity feed is a unique feature that's exclusive to the mobile app. It is a sticky banner, much like the one on the main screen, and it remains on screen during the user experience.
You can sell rotating sponsor opportunities or sell the entire activity feed itself as a sponsor opportunity.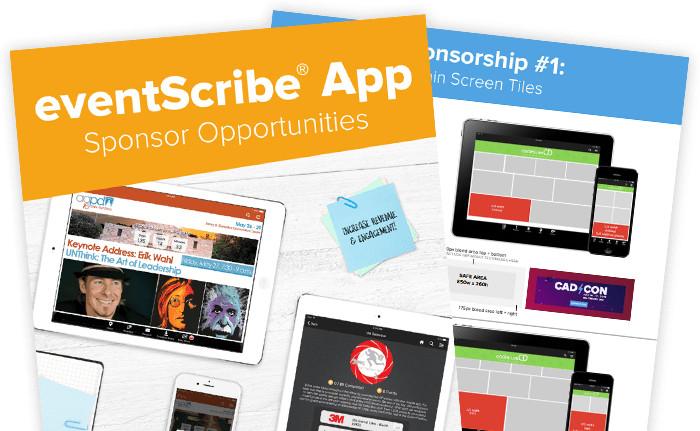 See All the Sponsorship Opportunities
Download the eventScribe App Sponsor Opportunities PDF to get ideas for your next event.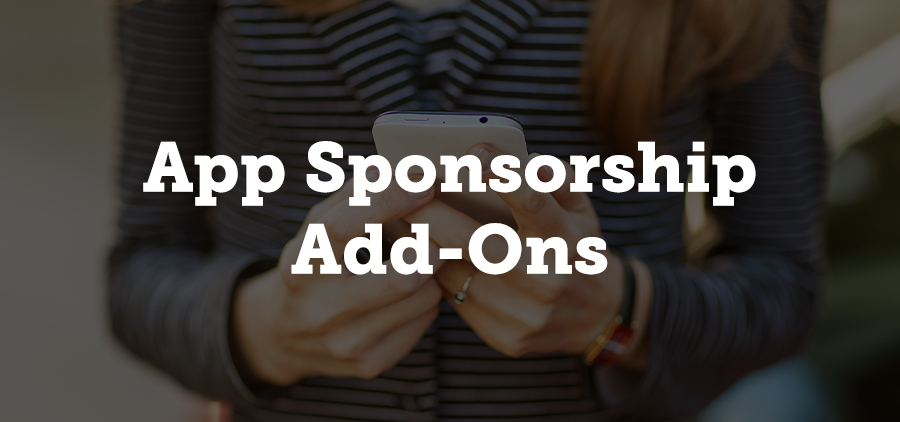 App Sponsorship Add-Ons
Any way you can gamify your app experience is a great way to get your users more engaged and excited about the event.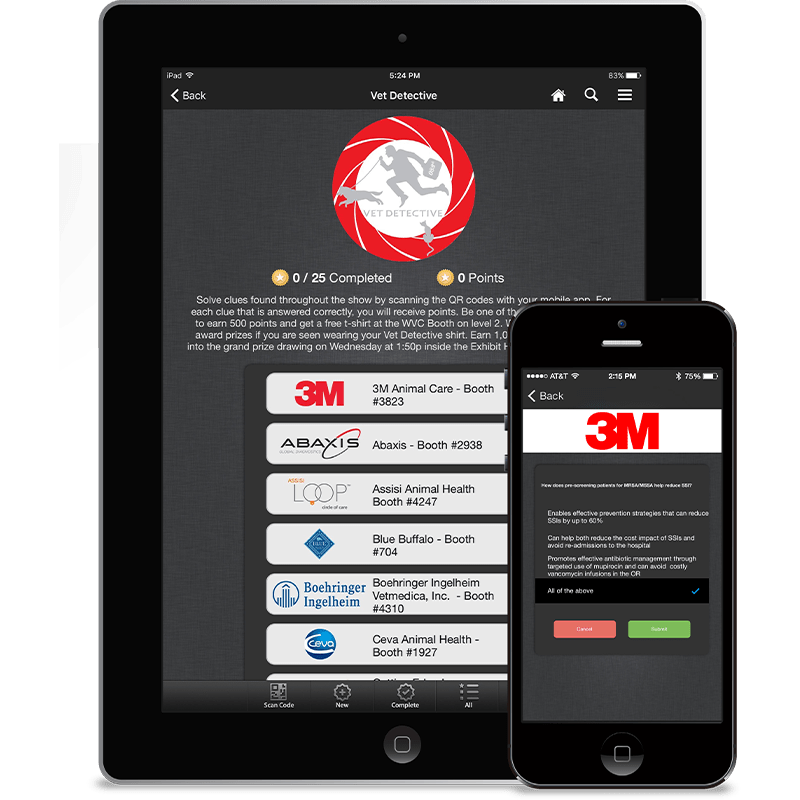 Scavenger Hunts
You can choose to add a scavenger hunt to your event app as a way to encourage your attendees to explore the app and your exhibitors.
In a live event you would have exhibitors or sponsors submit questions relating to their brand, and users would answer those questions by going around the exhibit hall and engaging with those brands by scanning QR codes associated with that question.
Since physical QR codes wouldn't be an option with a virtual event, you could instead embed them in specific exhibitor profiles. The header of the question could be "go to this company, booth #, and scan QR code" with the mobile app from their laptop.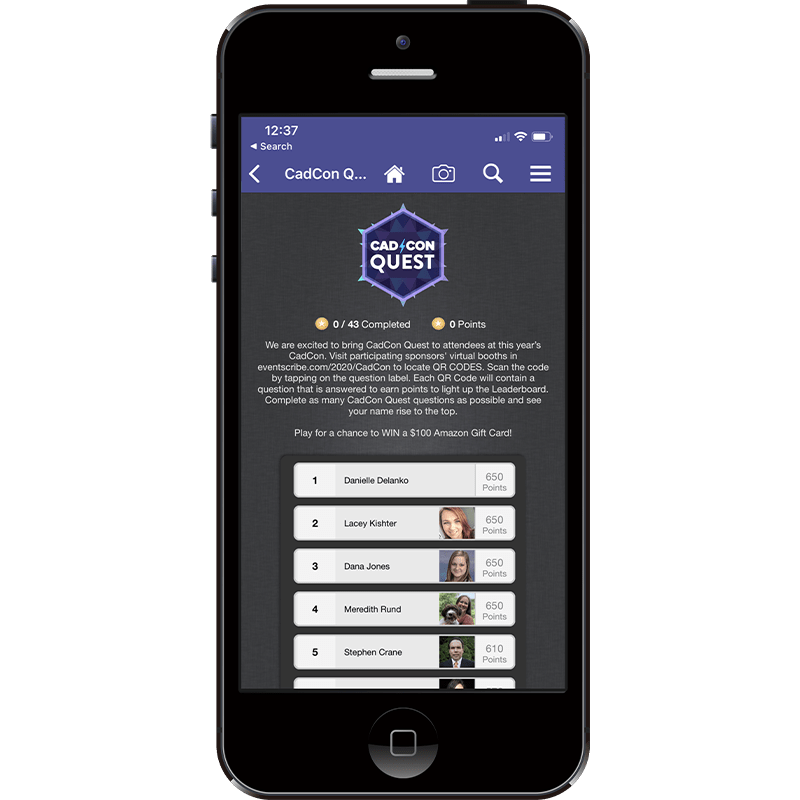 Leaderboards
You could create a point system for questions and display a leaderboard to encourage competition. This opens up possibilities for prizes with virtual events. If your event lasts longer than a live event typically would, you could do weekly or even monthly prizes depending on how long the virtual experience lasts.
Lead Retrieval
The best part of the hunt is that CadmiumCD delivers good lead retrieval data. All participating companies can access the leads easily right in the Harvester.
The lead data features name and email info for anyone who participated and gained points from from a company's question.
Furthermore, if you're directing people to a company description, you could include something like a text or video chat that encourages interaction with booth reps but on a virtual platform.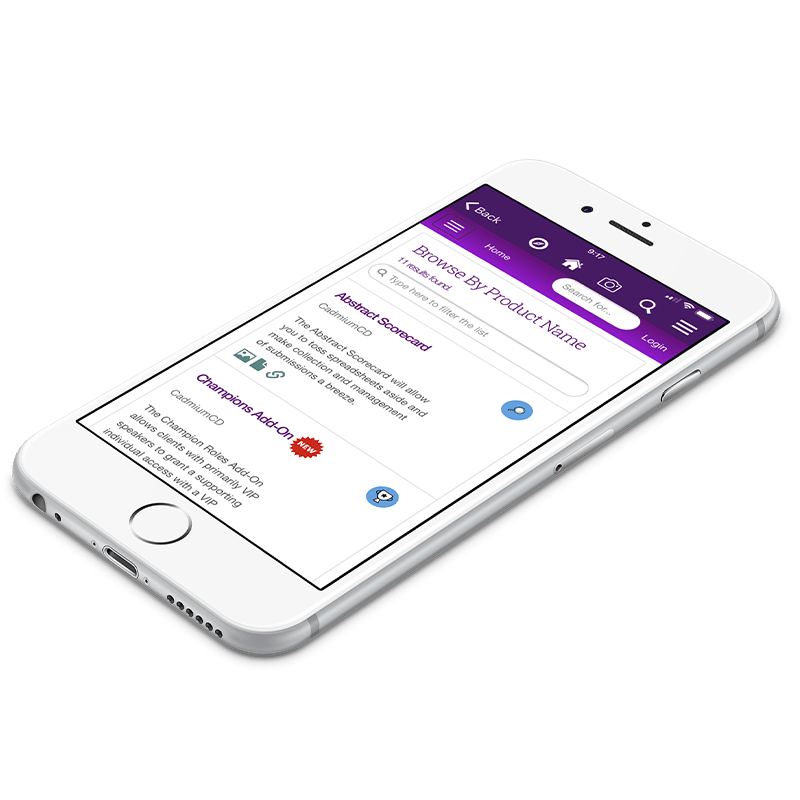 Product Showcases
You can also link to the product showcase from the mobile app. This gives your users a second area to get company or product information, and gives companies another way to generate leads from your event.
eventScribe gives you many opportunities to bring in new sponsorships and make the most of them.
Through the website and the mobile app, you can find ways to feature your sponsors and make sure those sponsors get great exposure.
Wrapping Up
Finding ways to maximize your sponsorship opportunities in your app doesn't have to be difficult.
Get a demo or submit an RFP to explore the many options to help you get the most out of your sponsorships.
This article is based on a webinar. Watch the recording to learn more.
About Pamela
I am a freelance writer who enjoys dipping my toes into a wide variety of writing subjects. I have an M.A. in English but found that teaching wasn't for me, so I'm applying my training to writing instead. I've been blogging for ten years and have written everything from book reviews to pop culture essays to business topics. In my spare time, I enjoy writing fiction, playing games, and learning new crafts. I live in Corvallis, Oregon, with my husband, daughter, and dog.
Sign up for our newsletter