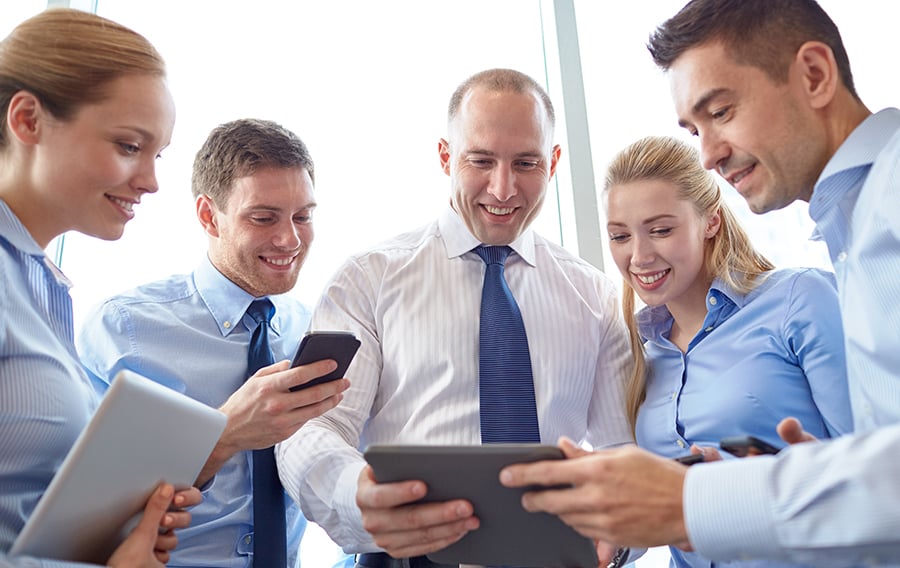 Little Known Ways To Use Technology for Your Conference: Examples from 6 Major Associations
AIA: Local Events & Tours
Problem: AIA Annual Meeting has over 60 tours that attendees can participate in that are organized by the host city's AIA chapter and that information needed to be submitted to AIA National.
CadmiumCD Solution: With the use of 40+ custom fields, the Abstract Scorecard is used to collect the individual Tour details from the organizing local AIA Chapter Staff. Afterwards, the Education Harvester is used to manage event details and logistics.
The screenshots below show an example of the Scorecard Task List and also a snapshot of their Schedule and Survey Tasks used to collect data from the individual tours.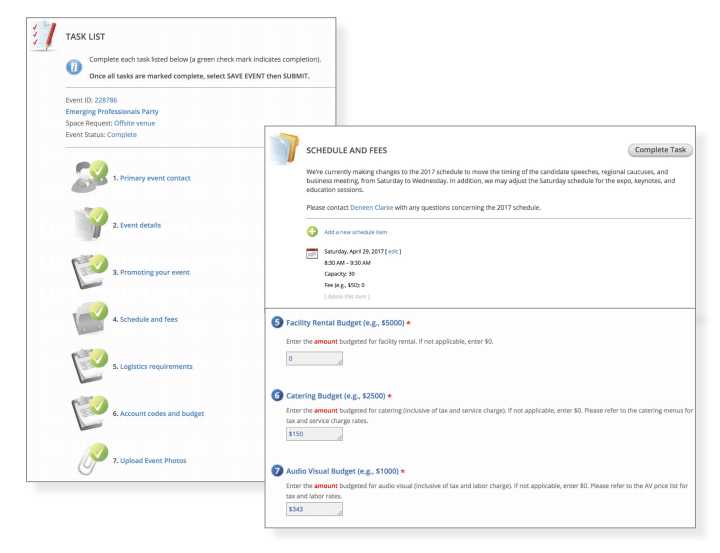 APIC: Sponsored Symposia
Problem: APIC needed a way to collect exhibitor sessions and educational sessions separately in order to maintain ACCME rules.
CadmiumCD Solution: Sponsorship Boost set-up two Harvesters for APIC: one for CME-approved sessions and a second one for Sponsored Symposia. Within the Expo Harvester, a Download Task was used to provide sponsors a link to the Education (Speaker) Harvester. On the Website, attendees could access both Education Sessions and Exhibitor Events.
The screenshot below shows an example of how APIC set-up the Download Task for their exhibitors.
AUA: VIP Harvester
Problem: AUA wanted to create a separate interface for 100+ high profile attendees that receive additional benefits that were not a part of the traditional compensation package.
CadmiumCD Solution: A special Harvester (speaker portal) was created to streamline communication with VIP contacts – BOD members, previous presidents, etc.
The screenshot below shows an example of the Tasks they set-up specifically for this VIP Harvester.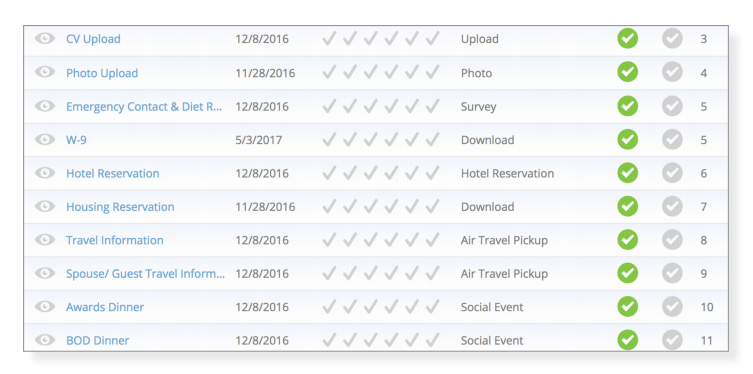 American Anthropological Association: Harvester Certificate
Problem: Speakers needed to provide evidence of their conference participation.
CadmiumCD Solution: The Certificate Task is used in the Harvester to distribute a customized certificate for all participating speakers.
The screenshot below shows an example of the certificate given to their speakers.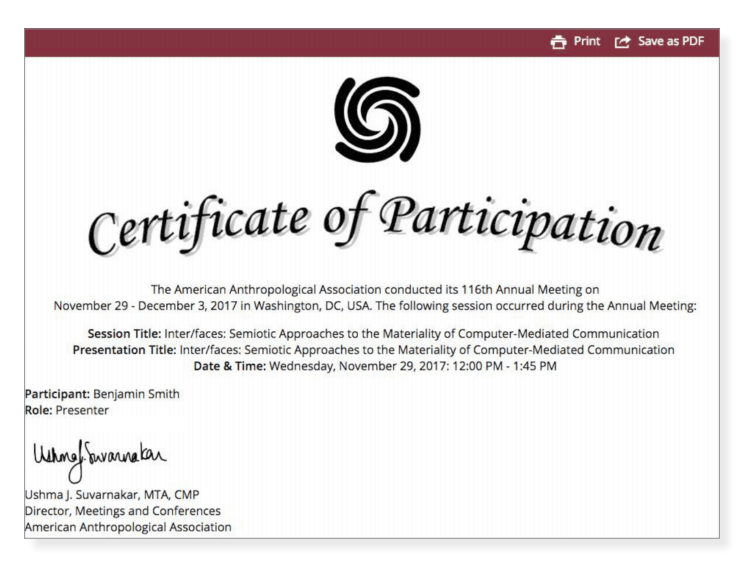 ASHP: Harvester Presenter Confirmation Letter
Problem: ASHP needed to provide separate Honorarium details based on each speaker's presentation rather than their overall conference participation.
CadmiumCD Solution: We generated a confirmation letter that speakers needed to approve before participating in the conference by re-tooling the newly created Speaker Certificate Task.
The screenshot belows shows an example of the confirmation letter given to their speakers.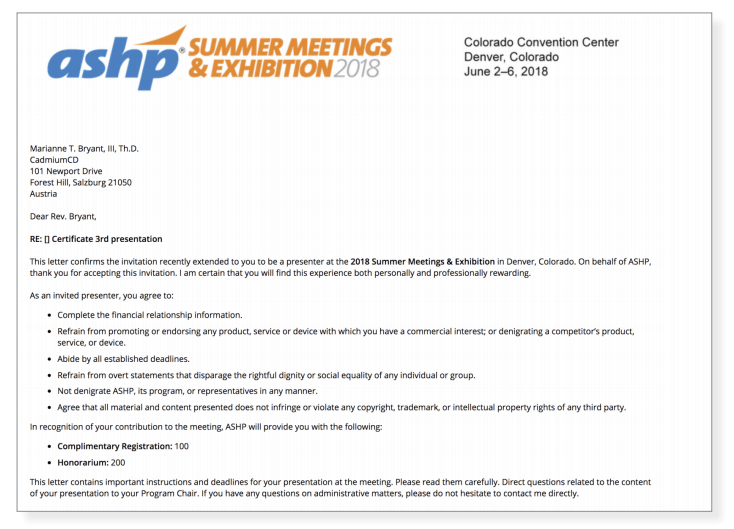 AVA: Mobile App Scavenger Hunt
Problem: AVA had a manual process for their on-site scavenger hunt.
CadmiumCD Solution: AVA used CadmiumCD's digital scavenger hunt feature within the eventScribe Mobile App that increased participation and overall sponsorship revenue.