4 Benefits of Using Your CME Event Content in Your LMS
Mar 22, 2022 Read Time: 3 min
by Cadmium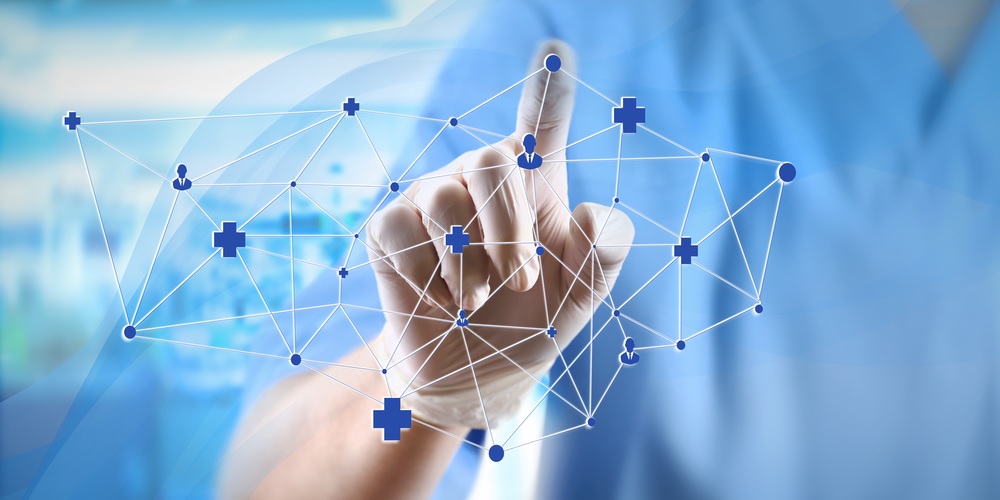 It's no secret that the COVD-19 pandemic has created far-reaching challenges for many industries. Medical meetings and other CME events are no exception.
You have likely postponed your events to a later time or canceled them altogether, either of which has cost you time and money. However, you can save your face-to-face events in this current landscape by using the benefits of using CME event content in your LMS.
In this post, we talk about four benefits of doing just that.
1. Your Event Content Reaches More Attendees
You may already have an idea of how many attendees will be participating in your in-person event. However, when you're facing the circumstances surrounding the pandemic environment, these numbers are negated. Is it possible to reach more attendees if no one can attend in person?
Yes!
For example, the American College of Cardiology (ACC) was posed with these same issues. It had to cancel its three-day event, which had 17,000 attendees expected. Their conference team pivoted to the online format. They chose twenty-four sessions to live-stream and pre-recorded the remaining content for on-demand access.
The results were unexpected: within thirty minutes of their opening session, nearly 13,000 people logged on from around the world. When the event ended, the ACC had a total of about 34,000 unique visitors who had logged in for the live or pre-recorded sessions. Furthermore, at the ninety-day mark, the team reported 63,000 unique visitors who had accessed the conference's content. By embracing technology, they were able to successfully increase the number of attendees for their event.
2. Embrace Technology for Your CME Event Content
The benefits of using CME event content in your LMS are more than using it for your CME courses alone. You can leverage video-conferencing platforms like Zoom, GoToWebinar, WebX, and YouTube for third-party integrations and easily add video from these platforms or upload your own video learning content for your CME event content directly to the LMS. Using your LMS also enables you to record CME content, such as live Q&A sessions. You can create live multimedia courses for events such as annual meetings, conferences, seminars, and webinars, which you can then convert into an enduring format using a course-cloning feature. Then, you can add additional certificate requirements, such as a post-test or evaluation from the meeting. Enduring materials can help you reach even more learners and provide valuable post-event CME content.
You can also use self-hosted video in any assessments and activities, along with the use of audio directives and podcasts. Take advantage of live-streaming from offline events. Your LMS should also be easy to use with popular applications, such as Adobe Presenter, Articulate, and Captivate. It should also accommodate your audio content and support your live courses.
3. Offer Your Event Content in More CME Events
The benefits of using CME event content in your LMS enable you to offer support for more than fifty kinds of accredited CME courses for learners' certifications, recertifications, and MOCs, including AMA, ANCC, and ANPE, as well as non-credited-related events. Look for the ability to leverage your LMS for your event content for any of these activities:
Seminars
Webinars
Podcasts
Conferences
Symposia
Annual meetings
Focus groups
Advisory boards
Steering committees
Grand rounds
Regularly scheduled series
4. Incorporate Interactive Elements Into Your CME Event Content
When holding a virtual CME event, you can attract attendees with engaging content, but you have to keep their attention. The way to do this is to incorporate interactive content during the event to help. For ideal attendee engagement and brainstorming, put your interactive elements to work. Offer the use of forums, Q&As, social media, discussion boards, peer-to-peer networking, discussions, and breakout chat rooms. Such interactive elements will be attractive options for those attendees who prefer to be involved in smaller virtual offerings.
Using EthosCE to Deliver Your CME Event Content
EthosCE works to successfully help you navigate today's virtual learning landscape. It provides a comprehensive all-in-one solution for small, medium, and large organizations alike. It can help you optimize your event, regardless of its size, so you can focus on providing your meeting attendees with the best possible experiences.
You don't need to use your LMS for your CME courses only. You can easily leverage it for your virtual events, offering your attendees a range of various formats and activities in ways that are convenient for them. Using your LMS for your CME event content couldn't be easier.
At EthosCE, we understand the challenges of staying up to date and compliant with ACCME changes. We know how critical it is to get things done right the first time when it comes to team-based education and success.

To learn how EthosCE can enhance the continuing education of your healthcare teams, schedule a free 1-on-1 demo with one of our specialists today!
Sign up for our newsletter