Capturing Your Event Content: Live Streaming and Recording Best Practices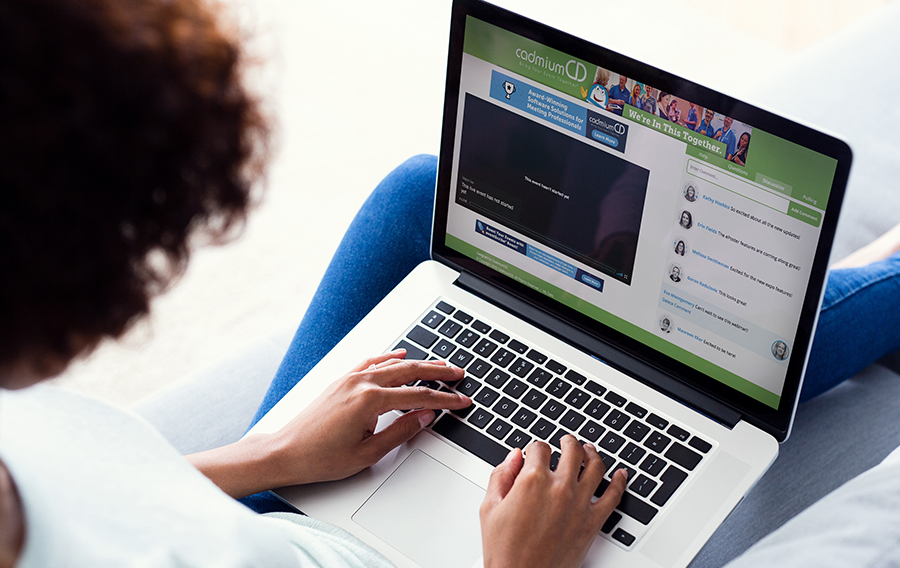 Live Streaming Your Conference
CadmiumCD Project Manager Josh Miller knows a thing or two about capturing major events on camera.
With emmy-award winning experience on projects like the Super Bowl, the space shuttle Atlantis launch, and the Oscars, plus interviews with celebrities like Michelle Obama, Cal Ripken, and — let's not forget — our very own CadmiumCD Super Planners, Josh knows his way around live and recorded broadcasting.
On a recent webinar, Josh shared best practices for live streaming large general sessions, alongside advice to recording breakout sessions.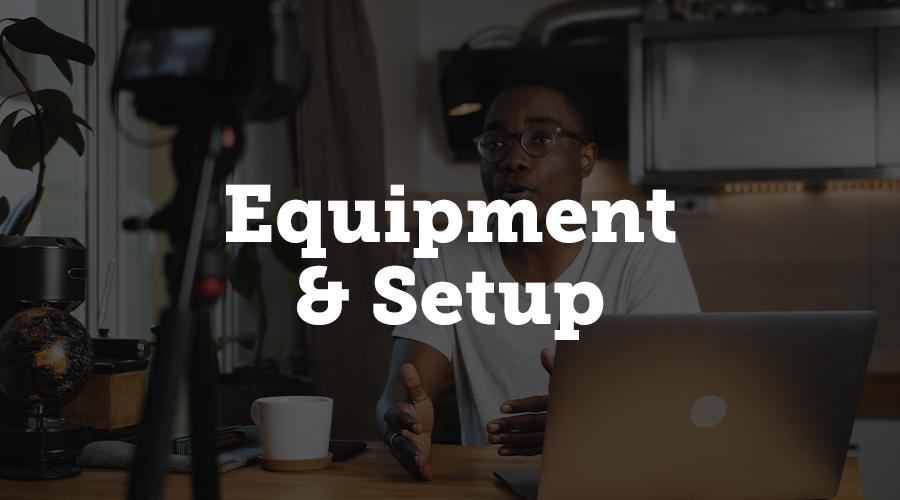 Equipment & Setup for Live Streaming
While live streaming does not require a lot of expensive equipment, you will need a few things for your AV company.
Internet Hardline – Josh recommends at least 10Mbps or better of dedicated internet.
2-Foot Riser w/ Camera – An HDMI or 4K camera will deliver the best quality.
Proper Lighting – You want your stage to be well-lit if you're broadcasting both slides and speakers.
Staff Table – This is for technical support. Having someone constantly monitor the feed is a must.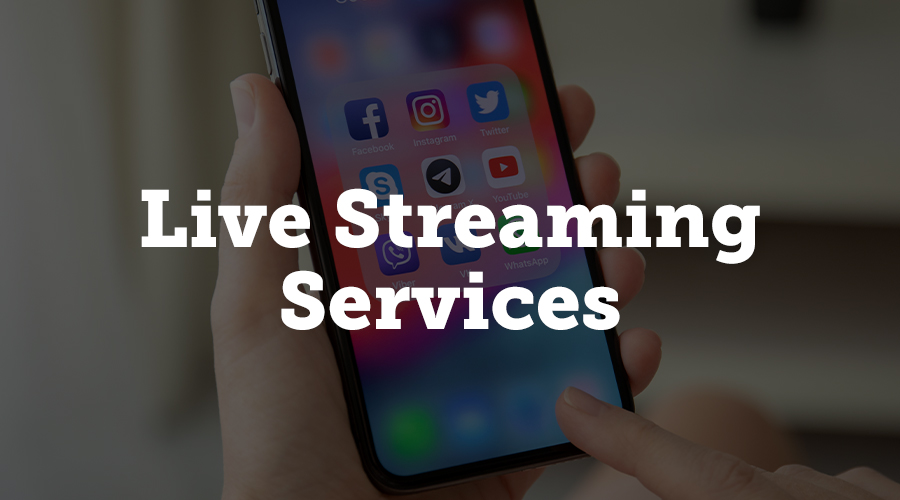 Live Streaming Services
There are many great live streaming software platforms available to meeting planners, but some have more benefits than others.
Facebook / YouTube
These social media platforms are the two most popular. Twitter and Instagram also have live streaming functionality, although they're not quite as robust as Facebook and YouTube. Some of the greatest benefits of using these platforms are as follows:
Familiarity – Your virtual attendees are likely already using Facebook or YouTube, which means they have an account set up and ready to go.
Ease of Use – Since most of your audience use these platforms on a daily basis, they'll require little to no technical support.
Analytics – Facebook and YouTube have robust reporting that will help you understand how your audience engaged with your live stream.
Marketing – When attendees like or comment on your live stream, their friends and colleagues will get notified, which will inevitably increase the reach of your conference.
Cost Effectiveness – Facebook and YouTube are completely free. 'Nuff said?
Vimeo OTT
Sometimes a public live stream won't cut it. Either you want to monetize virtual attendance, or you simply want to make your live stream available to existing members only.
Vimeo OTT is a way to put your live stream behind a paywall or create a private stream.
Others w/ RMTP Push
Many other live streaming services exist as well and many conference organizers have access to one through their learning management system (LMS). Whichever platform works best for your needs is fine, just make sure it uses the standard RMTP push for the best quality streaming experience.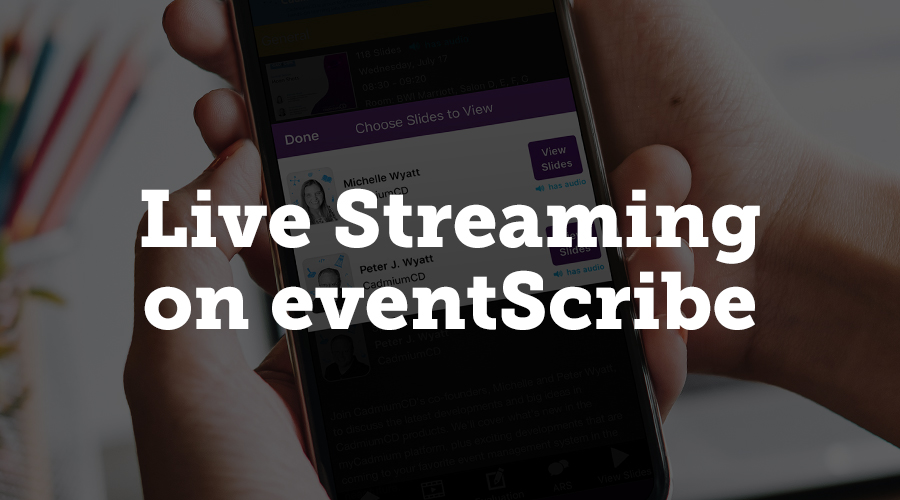 Live Streaming on eventScribe
Josh says that any of these platforms work with CadmiumCD's eventScribe Attendee Engagement Platform. CadmiumCD's Conference Live Streaming graphics are fully customizable to fit your branding and can include sponsorship areas no matter which platform you end up using.
eventScribe App Integration
A button with a link to your live stream can be added on the homescreen of the eventScribe App. Users will be able to click this link and instantly access the live stream via your preferred platform.
eventScribe Website Integration
Live streams can be embedded on the eventScribe Website and made available either to the public or gated behind a user log in.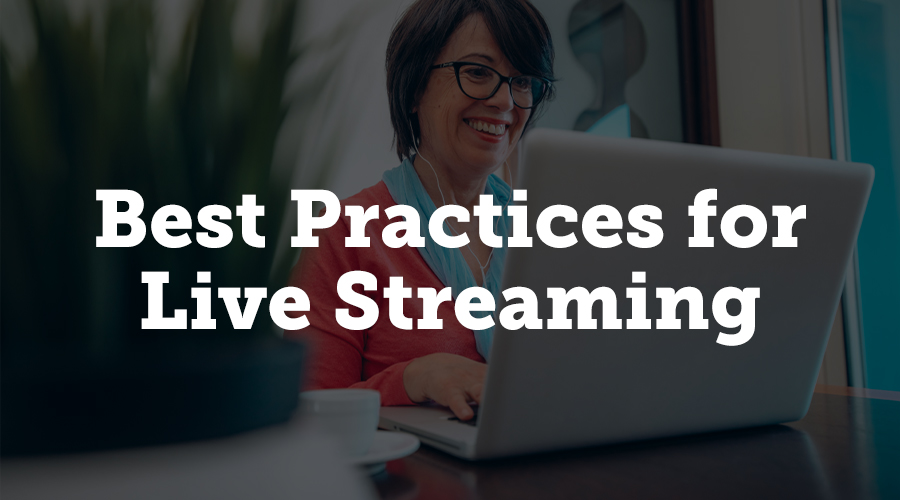 Best Practices for Live Streaming
Josh gives us a few valuable best practices for live streaming during a conference.
One Room at a Time – Multiple sessions per day is great, but focusing virtual attendees' attention to one main live stream will create buzz around your main events and prevent content dilution.
Pre-Show Testing – It's important to test the quality and set up of your live stream at least two hours before going live, but testing a day ahead is ideal.
Communication is Important – It's important to communicate with all vendors involved (CadmiumCD and an AV company, for example) well before the conference, but also onsite. Josh recommends eventScribe Boost to keep everyone in touch onsite.
Define Roles – Understanding who is responsible for what is also another important aspect of live streaming. CadmiumCD for example will display your live stream wherever you want and make sure it's going smoothly 100% of the time, but equipment rentals are usually handled through the AV company and meeting planners typically set up the live stream software platform.
No Reason NOT to Record – And finally, Josh says there is absolutely no reason not to record the sessions you're live streaming.

Best Practices for Distributing Conference Recordings
…which leads us to how you can successfully distribute your recorded conference sessions. Conference recordings go well beyond your plenaries, keynotes, and general sessions.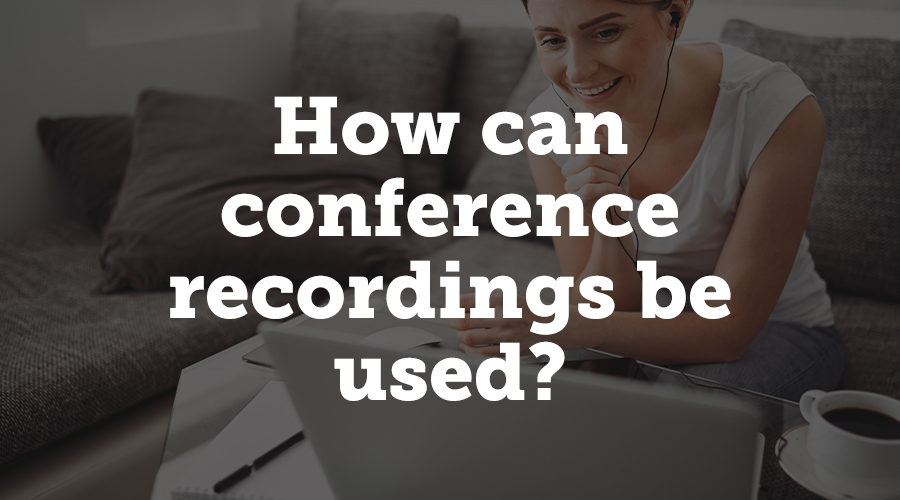 How can conference recordings be used?
Most organizers record as many sessions as possible so that they can offer content to attendees post-event, monetize this content, and simply have a record of all their sessions in a an archive.
Offering Content to Attendees Post-Event – Digital Conference Proceedings to attendees can be delivered as a member benefit, an added bonus for attendees, or additional content for your learning management system.
Monetizing Your Conference Content – Conference Proceedings can be offered as a sponsorship items (where attendees have to pick up access cards from a certain booth), or as a product that attendees have to purchase separate from their registration.
Creating a Content Archive for Your Organization – Many organizations simply want to hold onto a digital record of their conferences. Recording sessions and holding the Mp4 files in a archive is the easiest way to do this.

Necessary Equipment & Setup for Conference Recordings
Recording your conference takes a little more time and effort than live streaming it. Here's how.
Requires 24 Hours – Since there is more equipment needed to successfully capture sessions, set up and testing must happen AT LEAST a day in advance.
Covers Up to 40 Rooms – The good news is that it's relatively easy for a small professional team to manage and capture a massive amount of rooms at a reasonable cost.
Speaker Ready Room Software – If you have access to speaker ready room software, like CadmiumCD's Hermes SRR, you'll ensure the best quality recordings because the presentation slides in the room, in your event app, and on your conference website will all be the most updated versions.
Onsite Audio Techs – To ensure quality recordings, you'll also need a few onsite audio techs to set up and monitor equipment. Depending on the size of your conference, you'll need one to five audio technicians.

Conference Recordings Content Distribution Options
Josh has previously shared some unique ways event managers share their content. The two most common ways CadmiumCD clients share recordings are as follows:
Ubiquitous Mp4 Format – This is an audio format that can be shared nearly anywhere a digital file can be uploaded.
eventScribe Website – Your recordings are also accessible from the eventScribe Website to stream or download.
Questions?
If you have any questions about live streaming or conference recordings, leave a comment below or get in touch.
Sign up for our newsletter