Digital Asset Management Video Software for Education
Jul 14, 2022 Read Time: 3 min
by Cadmium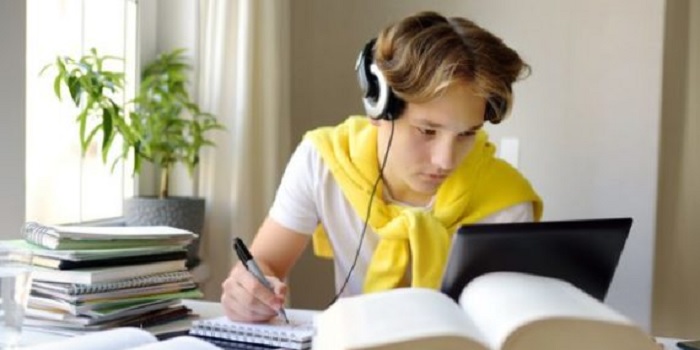 Video is becoming one of the most popular digital mediums. More than 300 hours of digital video are uploaded to the internet every second, showing the intense growth and speed of video demand. The more videos that are created, the more audiences expect to see them everywhere, and the more critical they become to success across all industries, including education.
The importance of the digital asset management video in education is growing dramatically, with no intention of slowing down. But for many colleges and universities, keeping up with video production while remaining efficient and organized is becoming more difficult. Acquiring digital asset management video software, therefore, is imperative for long-term success as an institute of higher education.
Let's take a closer look at a few of the great benefits of digital asset management video software.
The benefits of digital asset management video software
It's easy to see how valuable digital asset management video software can be in an educational setting.
Improves productivity: Digital asset management video software increases productivity by automating and simplifying tasks. For example, cataloging all your institution's video files can be a time-consuming and tedious process. With this type of software, this process could be completed in a matter of minutes or automated completely.
Decreases physical storage: One of the most efficient solutions of digital asset management video is that it can help reduce your reliance on physical storage, including tapes, disks, and other media. By storing files digitally, you can make it easier for authorized individuals to access the files from anywhere in the world just by using an internet connection.
Creates cloud-based solutions: Cloud-based digital asset management video solutions are becoming increasingly popular in education. These types of platforms enable you to store files off site, which can be helpful if your institution is worried about physical space, distributed teams, or costly equipment that leads to expensive downtime.
Simplifies organization and auditing: Digital asset management video software can dramatically simplify video organization and auditing. With so many files being created and stored, it can be difficult to keep track of who has access to what. Video solutions make it easy to see which files are where and how effective they have been for audiences and other users.
Eliminates pipeline and production concerns: By automating tasks and providing easy access to files, you can streamline your institution's video production process from start to finish. This is a critical tool for any educational institution that relies on video content, and it assists students, staff, and faculty in the completion of daily tasks.
The sooner your college partners with digital asset management video software, the sooner it can take advantage of untapped multimedia potential.
Different types of digital asset management video solutions
Digital asset management video software can be used for almost any purpose, from storing files and distributing classwork to showcasing expert stories and information. However, not all solutions are built the same.
It's good to be aware of your options long before purchasing a platform or service. Today, there are generally three types of digital asset management video solutions available on the market:
Enterprise based: Your college, university, or educational institution controls video assets within owned servers. This is largely considered to be the least effective method.
Single platform based: Your school relies on a third party to control or manage videos, often with limited space requirements or limitations. This may be best for small schools that do not offer online programs.
Cloud based: Full-service digital asset management solutions control all elements of video production. Cloud-hosted video management is widely considered to be the most effective option for educational asset management.
When it's time to choose a relevant digital asset management solution for your educational facility, be sure to partner with a provider that has all your needs in mind.
Warpwire is the digital asset management video software for you
Since 2013, the Warpwire team has been focused on creating a digital asset management video software that goes the extra mile. They have served hundreds of clients in the educational industry and would be honored to serve your team too.
There are so many reasons that Warpwire is the world's biggest name in digital asset management video software:
Warpwire's video platform provides analytics to help you track media assets, media libraries, and system-wide usage. Designed to explore engagement, Warpwire's reports provide deep insight into how your institution interacts with media.

To see how we can help you better leverage your video content, get in touch with us today!
Sign up for our newsletter