14 Digital Media Management Tips for Educational Content
May 26, 2022 Read Time: 3 min
by Cadmium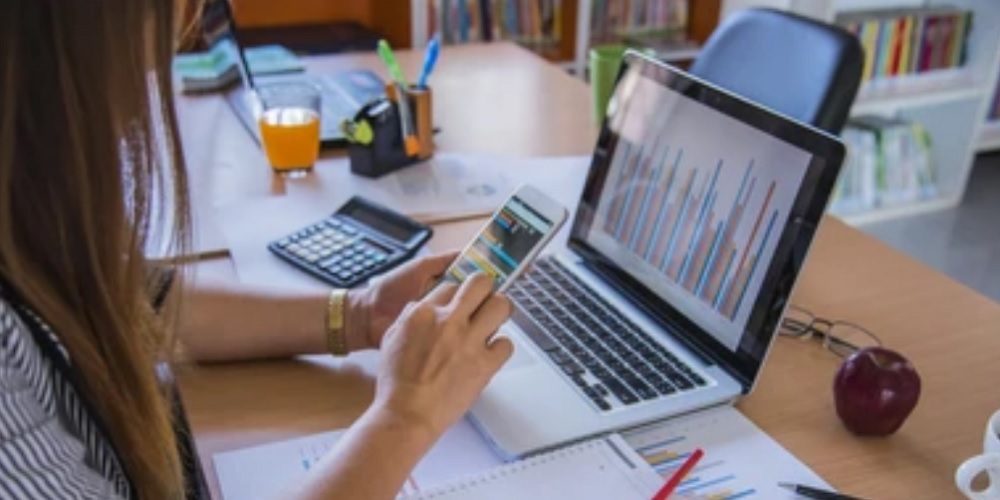 Since the very first digital video in 1986, the global hunger for digital media has grown exponentially. More than 5 billion videos are watched every single day, including those with educational content. These numbers are only expected to rise over time, even double, within just a few decades.
As the demand for digital media rises, so does the demand on your school's video production. Educational content is highly sought after by younger students, and if your college or university expects to survive the test of time, integration with digital media management for educational content is essential.
The best time to create a digital media management plan for your institution is right now. Let's explore a few tips that can help you better leverage educational content in colleges and universities.
The true definition of digital media management
It's important to define your terms before building a management plan. Today's digital media management can be defined as the process of storing, moderating, and evaluating digital video content. For institutions of higher education, this generally means:
Delivering educational content
Tracking video effectiveness
Storing student videos
Providing media security
Informing future decisions
Ultimately, the goal of digital media management plans is to more effectively curate media content for staff, faculty, and students.
Important digital media management tips for educational content
Make the most of your digital media management planning by leveraging these fourteen easy tips.
1. Choose a single source of video
House all your media assets in a single accessible location. Employees in any capacity can add, edit, or manipulate digital assets as needed.
2. Take advantage of metadata options
Make sure you have robust metadata-tagging options to help with content identification and retrieval. This will be especially important as your library of videos grows.
3. Create separate media libraries
If you have several campuses or divisions, it might be helpful to create separate media libraries to keep things organized. This will also help with video separation by school, discipline, or class.
4. Invest in 100% scalable platforms
Ensure that your chosen platform can grow (and shrink) with your institution. You don't want to be limited by a management system as your video portfolio becomes more robust.
5. Consider your video storage needs
Ask yourself how much storage you need for both long- and short-term video files. Choose a platform that can accommodate your needs (or can scale effectively).
6. Think for the long term
When selecting a digital media management platform, consider the long-term viability of the system. Will it still be in use five or ten years from now? What will that look like for your institution?
7. Don't forget third-party integrations
Many digital media management platforms offer integrations with other tools and software, such as learning management systems or video editing suites. Make sure to explore your options while planning.
8. Secure your video sharing
Video sharing and collaboration features should always fit your institution's needs. This might include private playback features, sharing options, or email embed functions.
9. Create easy access for capturing or uploading
Be sure that video capturing and uploading is as easy as possible for your users. This could involve everything from a simple upload button to in-app recording. Check with your digital media management platform for more information.
10. Remember accessibility options
Accessibility is key for any digital content, and educational video is no exception. Select a platform that has closed captioning, specialized audio recording, and other accessibility features.
11. Request batch-editing capabilities
If you have many videos to edit, it may be helpful to request batch-editing capabilities from your chosen digital media management platform. This can cut back on unnecessary time spent working on individual videos.
12. Consider partnering with support or helpdesk services
If you're feeling overwhelmed by your digital media management planning, consider partnering with a support or help desk service. These organizations can assist with daily questions and brainstorming processes.
13. Leverage your native analytics
Most digital media management platforms offer robust native analytics. Make sure to take advantage of these tools to help measure the effectiveness of your videos.
14. Get cloud-based software
When considering digital media management systems, don't forget to compare different cloud-based platforms to find the perfect solution. This includes media management cloud software, including the solutions at Warpwire.
Digital media management starts with Warpwire
Manual digital media management is far too time intensive for institutions of higher education. For this reason, it's best to partner with a software tool or media platform designed to manage educational assets of any kind. Make the most of your resources by choosing a video management platform like Warpwire, one of the world's leading providers of digital media management for educational content.
It specializes in delivering solutions that last, including:
Prepare your school for the future of digital media.
Warpwire's video platform provides analytics to help you track media assets, media libraries, and system-wide usage. Designed to explore engagement, Warpwire's reports provide deep insight into how your institution interacts with media.

To see how we can help you better leverage your video content, get in touch with us today!
Sign up for our newsletter