Employee Volunteer Experience: Jodi Meisel, Accountant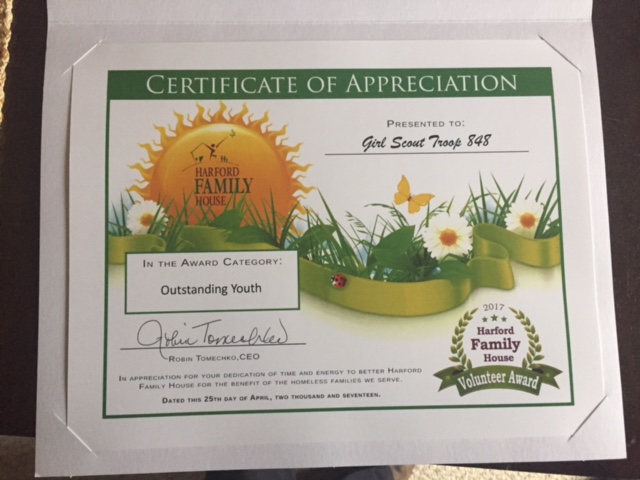 Every CadmiumCD employee who decides to serve in extracurricular volunteer activities is asked to share their experience. The following are CadmiumCD accountant Jodi Meisel's thoughts about volunteering as a Girl Scout coordinator for Troop 848.
I am the Silver Award coordinator for 8th grade Girl Scout Troop 848. Their Silver Award requires 50 hours of volunteer time on a lasting project at Harford Family House, the largest provider of transitional housing for homeless families with children in Harford County, MD. Previously we painted a stairwell with a tree and flowers, made centerpieces for the holiday party, and created first aid kits for 24 units. On April 17th the troop, leaders and parents went to Harford Family House to make an informational video. The video shows the location, talks about what HFH does through skits, and lists what volunteer opportunities are available. It was shown at a Girl Scout Community event to encourage other troops and families to volunteer.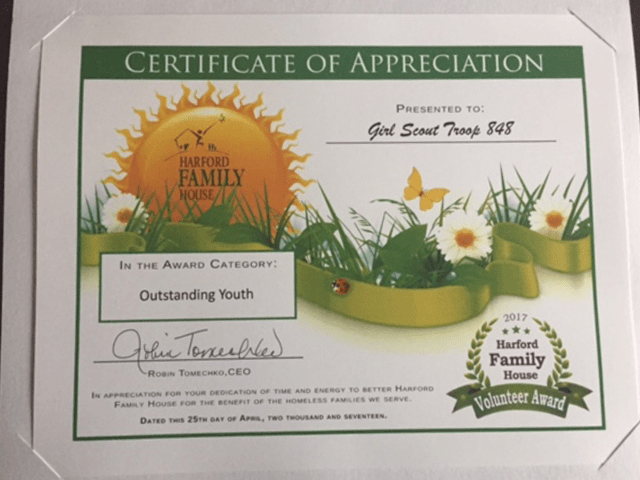 While we were there filming we received an update on a family. There was a story on the news about a family of 4. Family members were unable to reach them and were asking for assistance in locating them. We found out that the family was found living in a tent in the woods. They were moved to an apartment at Harford Family House where they can begin to get back on their feet.
About Jodi

I graduated from Towson University in the 90's with a Bachelor Degree in Accounting, then went on to the University of Baltimore for my Master in Accounting. I'm very proud to say that I graduated with a 4.0 GPA. For a time, I was a Senior Accountant at a healthcare company and the Accounting Manager at a University.
I quit working after I had my third child to be a stay-at-home mom. After some time away from my career, I started working at CadmiumCD doing accounting and payroll.
Related Insights
Sign up for our newsletter