New Features in the Abstract Scorecard Communication Module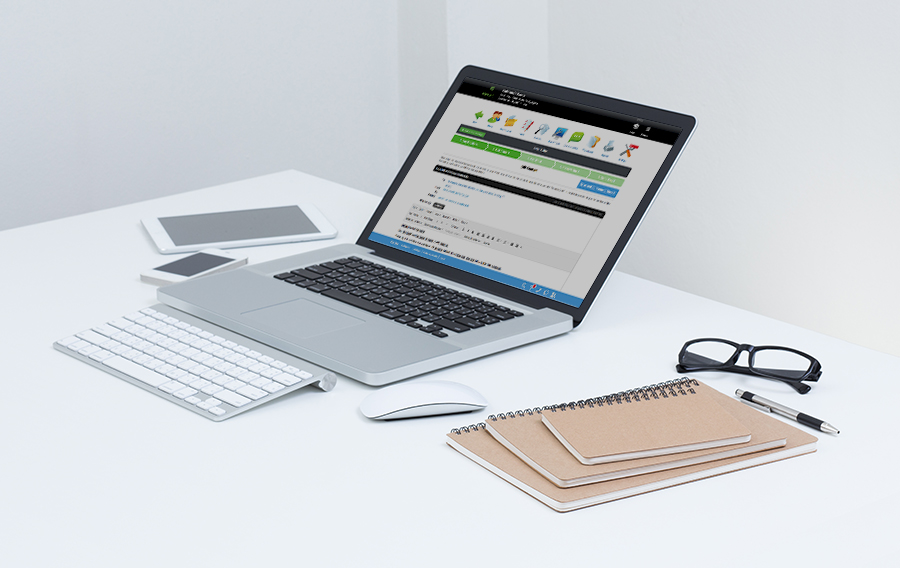 Important updates to the Abstract Scorecard Email Module will roll out for users this Thursday, 2/1. Keep an eye out for exciting new features such as:
1. Clean, Step-by-Step UI Design
The Abstract Scorecard now guides users through the email creation and send processes. Just set your email options, edit content, test emails, preview emails, and confirm sends as part of a simple 5-step process.

2. Scheduled Emails in All U.S. Timezones (without doing the Math)
Users no longer have to translate 5pm ET to Pacific Time. Simply select the send date, send time, and which timezone you want to send your emails out through.

3. Simple Custom Distribution List Selections
Now it's easy to select email recipients from the custom distribution list. Simply scroll, select, and instantly see the number of emails you'll be sending out.

4. Easy-Access, Intelligent Hotkeys
Hotkeys are now based on the type of list to which users are sending emails. For example, if you choose a Submitter List, only hotkeys relevant to submitters will show up in the Edit Content tab. The same is true for Reviewer Lists. This will prevent a lot of send errors and make it easier to create dynamic emails.
Hotkeys are also now just one-click buttons. Click the option you want to use and the software will enter the hotkey into the email for you. Easy as pie!

5. Branded Emails with the Banner Hotkey
No matter which list you choose, you'll have access to the banner hotkey. Users can now quickly brand their emails by selecting the banner hotkey option. The banner hotkey automatically adds a pre-designed branded banner that you've previously uploaded in the Abstract Scorecard design settings.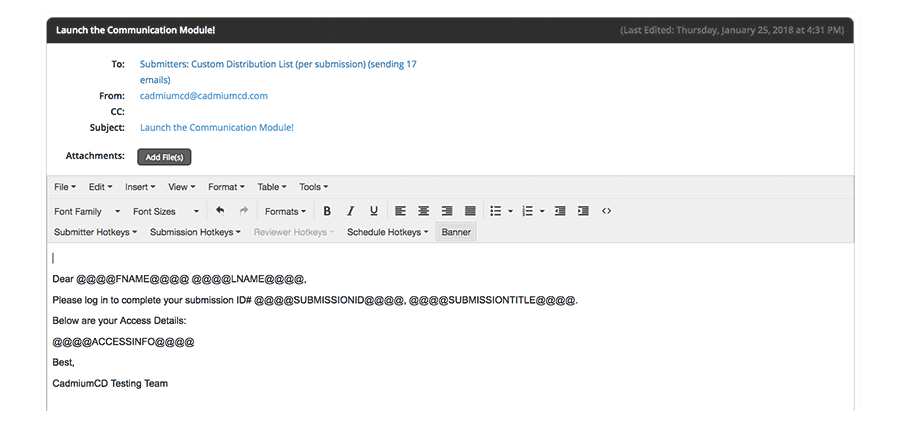 6. Quick Troubleshooting with Send Error Messages
Users are now alerted to email send problems before they become problems. For example, if you have an invalid email address, you'll receive a red banner with details about the issue. On the flip side, while previewing and testing emails, you'll receive a green banner with a success message if no problems are found.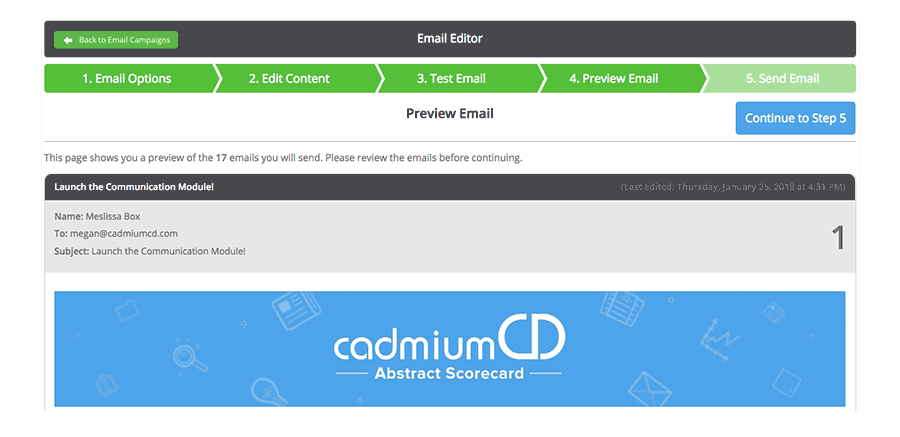 7. Organized Access to All Your Emails
As always, emails are organized into a bucketing system so you can quickly find and access Drafts, Templates, Sent, and Scheduled emails.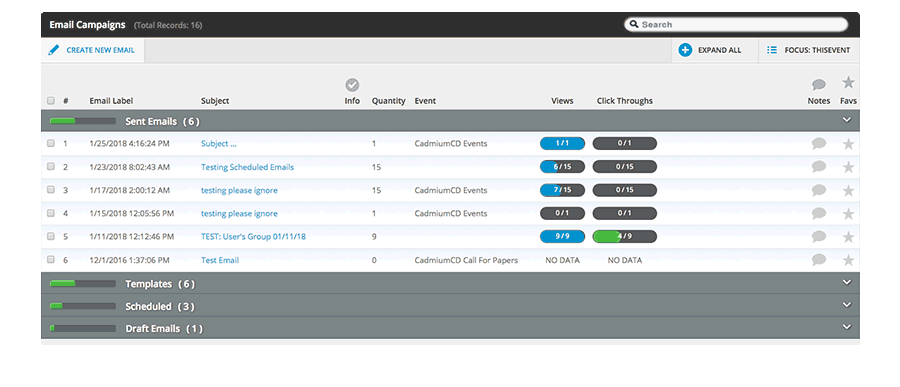 Request More Information
To demo the new features, request a meeting here. Alternatively, clients can directly contact their project managers.
Related Insights
Sign up for our newsletter