Using Video for Better Student Engagement in Higher Education
Nov 4, 2021 Read Time: 3 min
by Cadmium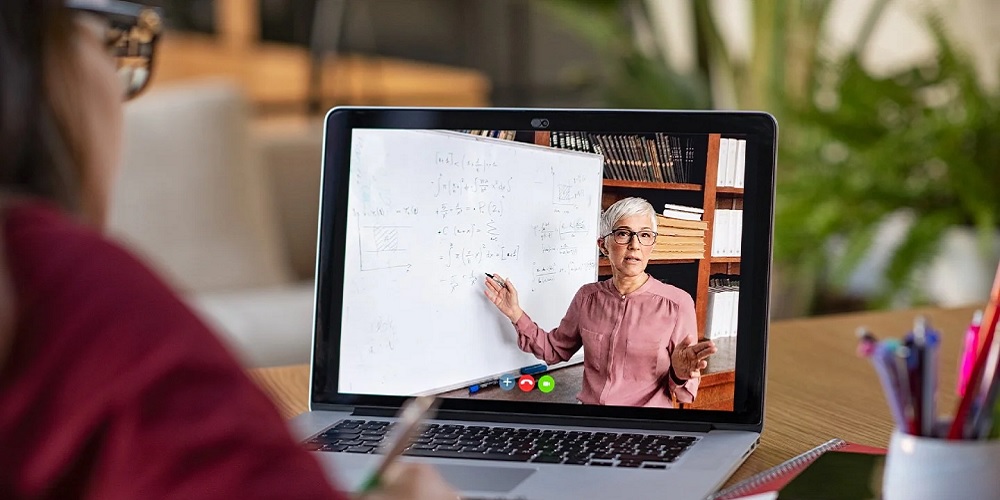 Video is quickly becoming the most utilized learning medium in the world. In fact, recent studies show that half of all YouTube viewers primarily use the platform for educational videos. This includes millions of higher ed students, many of whom attend classes on a full- or part-time basis.
Today's students want to be engaged with educational videos. Videos help them learn more efficiently and have the potential to increase engagement and memory retention.
It's crucial to be aware of the tips, tricks, and tools of the trade to see your video usage rates improve. This article covers all the necessary techniques for improving student video usage and watch times. The benefits of engagement make a case for using video more frequently, along with the power of organizing visual media. Other topics covered are:
Why tracking student engagement in higher education is important
Ten methods of improving video usage and student engagement
Why Warpwire is a "one-stop shop" video engagement tool
Why Student Engagement in Higher Education Is Important
Videos make it easier than ever to reach students in higher education. In fact, it may be the most effective method of teaching students in a university setting. As of 2020, more than 93% of teachers believed that educational videos enhanced or augmented the learning process. This was due to myriad reasons:
There's no reason not to employ a video strategy in higher education. Understanding the correct way to improve usage and engagement is the first step toward building a more innovative and future-focused program.
Ten Methods of Improving Video Usage and Student Engagement
Here are ten of the best methods for boosting video usage and engagement at the university level.
1. Improve Accessibility
All students should be able to access your video content, even those with special needs. Improving accessibility with closed captions, playback options, and other rendering needs could support more of your student body.
2. Make Videos Easy to Find
Be sure your videos are stored in an organized place. If students have trouble finding your videos or if they are "clunky" and hard to play, they will have less engagement over time.
3. Keep the Length Short
Most video marketers suggest creating videos that are less than two minutes long. The sweet spot tends to fall between thirty seconds and ninety seconds, although this is not always possible. Consider releasing clips in short series to increase engagement.
4. Focus on Quality Footage
Share videos with the highest possible picture quality. A cleaner, clearer image will do wonders for video engagement rates.
5. Make Videos Mobile Friendly
More students are watching videos on their phones than ever before. Be sure that your video hosting strategy accommodates desktop, tablet, and mobile viewing.
6. Focus on Graphics
Infographics, text, and other overlays may help students pay better attention to your videos and their content.
7. Track Analytics
Keep a close eye on your video analytics. Statistics that seem off could be pointing toward a larger story.
8. Ask for Student Feedback
Send emails, surveys, and questionnaires to students asking for video feedback. Direct feedback is a powerful way to find engagement insights, among other things.
9. Offer Directions and Ask Questions
Instruct your voice-over expert, professor, or on-screen talent to offer directions and ask rhetorical questions during a video. This will re-engage students beginning to get distracted.
10. Organize Your Video Storage
How you choose to host and store your video content could make or break your student engagement strategy. Keeping everything in an easily accessible location or within an ongoing series or list may keep students coming back for more.
Of course, the improvement of video usage rates are not always so cut and dry. Failing to have an adequate storage area, including a noticeable lack of organization, could prevent students from digging into your content. For this reason, identifying growth strategies with Warpwire could be a great way to scale and polish your video strategy.
Why Warpwire Is Your One-Stop-Shop Engagement Tool
Managing a video campaign in higher education is no easy task. Wouldn't it be great to track, optimize, and refine engagement tactics on a single platform? If you're looking for long-lasting solutions for common organizational problems, Warpwire can help.
Warpwire is trusted by dozens of leading universities, providing the essential elements needed for increased engagement throughout your video campaigns. Its media asset analytics offer all the tools necessary for tracking student engagement. With closed captions for increased access and plenty of organizational tools for better visibility, you can track, monitor, and refine your higher ed video strategy with ease.
Warpwire also provides multiple opportunities for integration with existing tech stacks, including seamless integrations with:
Zoom
Populi
Blackboard
Drupal
Moodle
Canvas
Sakai
Warpwire's video platform provides analytics to help you track media assets, media libraries, and system-wide usage. Designed to explore engagement, Warpwire's reports provide deep insight into how your institution interacts with media.

To see how we can help you better leverage your video content, get in touch with us today!
Related Insights
Sign up for our newsletter