Taking your event virtual during COVID-19
Apr 23, 2020 Read Time: 1 min
by Cadmium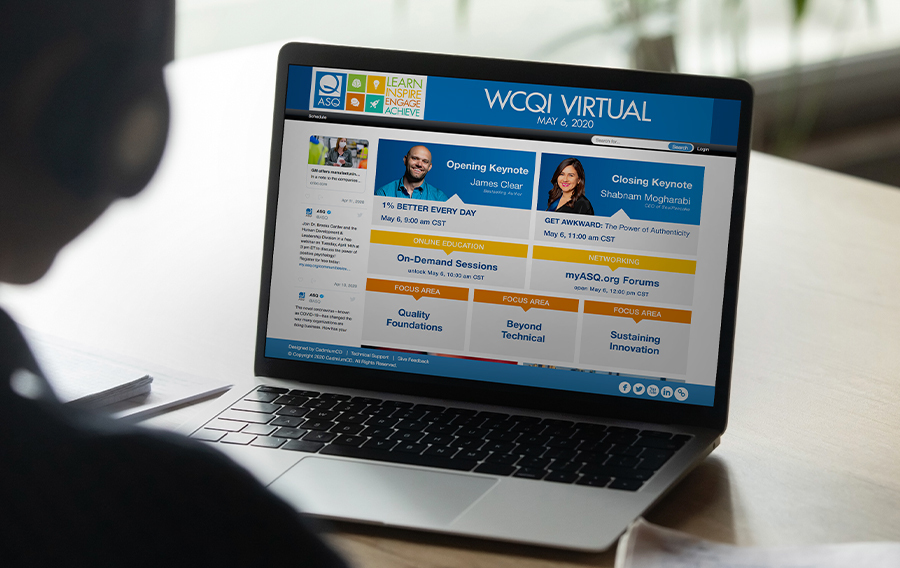 Written by CadmiumCD Product Manager, Dani Zieren
We know the current situation with COVID-19 has a major impact on the event industry, so we have been working hard to ensure that you can use new and existing features to transition your event to a virtual event. There is a recording of our webinar about going virtual as well as some other resources including a virtual event FAQ to provide you some more detailed information about these options.
Collecting audio from speakers
New features that we have been working on include new speaker tasks that will be available in the Education Harvester and the Poster Harvester, that allows you to collect audio from speakers on their slides and posters.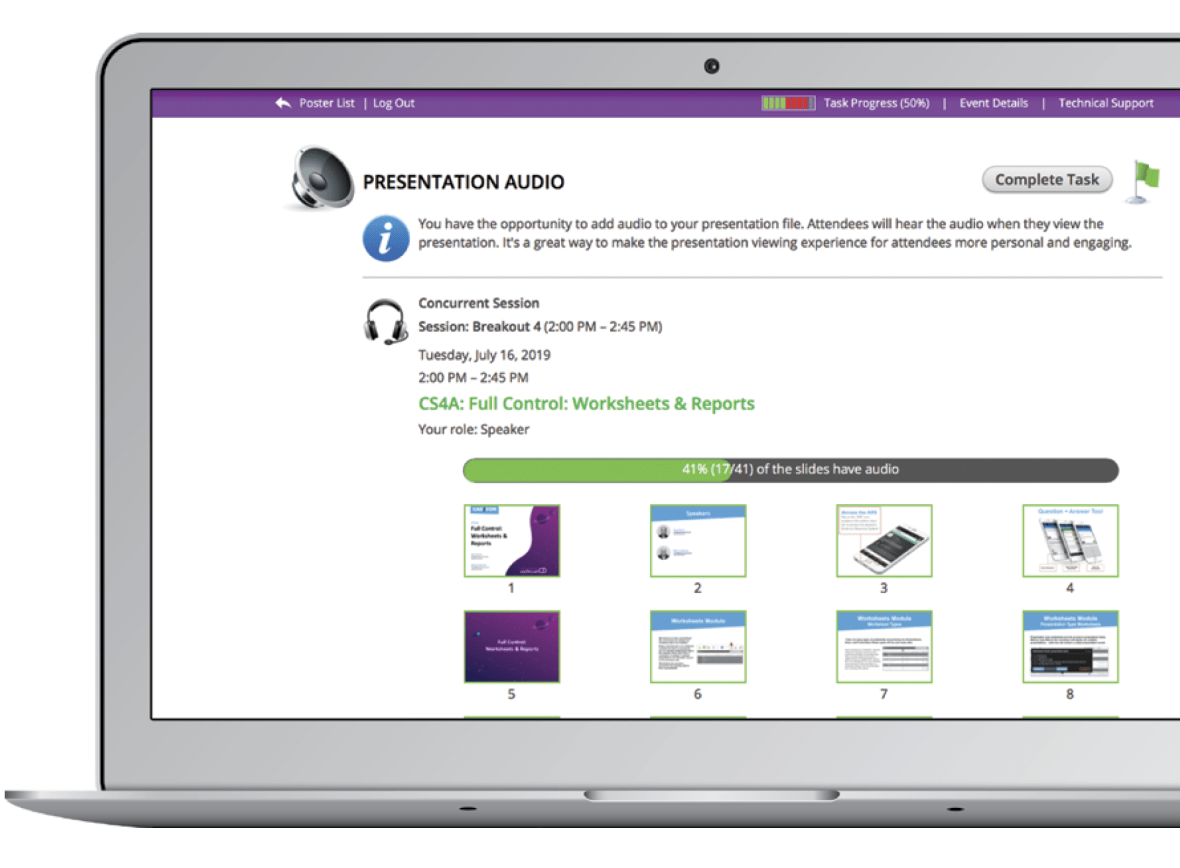 Attendees can listen to the audio that speakers recorded on eventScribe App or Website as they are looking at the slides or posters. Audio on presentations is recorded for each individual slide, so the audio will be fully synchronized with the slides. Poster audio synchronizes with the poster automatically, and is immediately available on the app and website.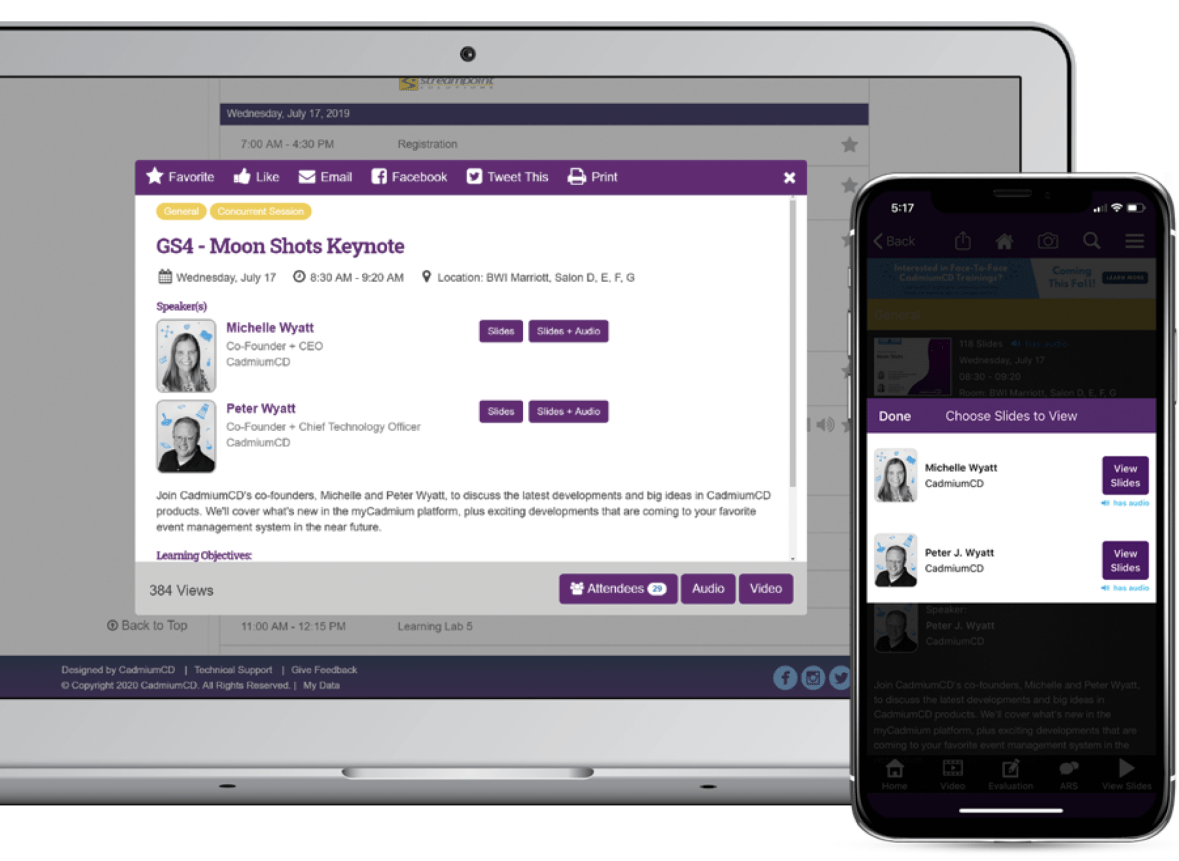 If you are interested in using the new audio tasks, please contact us, so we can help you set everything up!
Sign up for our newsletter