10 Tips for Educational Video Content Management
Dec 16, 2021 Read Time: 3 min
by Cadmium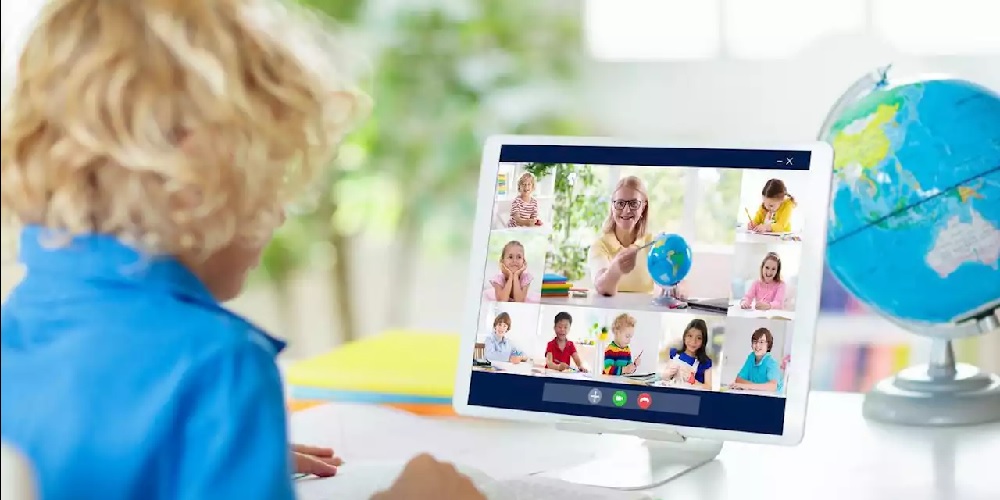 The need for educational video content management is greater than ever before. According to GlobeNewswire, the video CMS system is expected to grow 14% by a compound annual growth rate, which will be a market size of $6.8 billion by 2026. Today, excellent video content management is no longer an optional task—it is essential for business success.
As our world continues to rely on digital assets, educational facilities are required to lean on educational video content more than ever before. This relatively quick pivot over the last few decades could prevent organizations from adhering to best practices, needlessly complicating their management systems.
In this blog post, we explore tips and tricks that can help universities better manage their video content.
The Benefits of Video Content Management
There are five major benefits of video content management that can greatly assist modern businesses. Practicing good video content management skills can decrease time spent on details, increase educational effectiveness, and boost the performance of visual campaigns.
A video content management system (VCMS) can provide:
Large file storage
Optimized delivery options
Excellent security protocols
The video tools provided by a VCMS are essential for streamlined, functional visual campaigns. However, it takes time, effort, and a bit of trial and error to build a system that works best for your organization. Maximizing your program's impact on students, faculty, and stakeholders begins with proper video management skills.
Ten Tips for Educational Video Content Management
With the right tools and services, you can easily manage your organization's educational videos online. Here are ten of the most important tips for educational video content management.
1. Add stronger security
The wrong person gaining access to sensitive data could wreak havoc on your business. Add tighter security to your videos and hosting platforms to ensure safety in the marketplace.
Asset level security is a must-have, as are guest profiles and secure sharing options to protect against malicious intent.
2. Develop scalable architecture
Video content should grow along with your educational organization. Content management systems that are unable to scale alongside your needs will greatly inhibit the size and structure of your visual campaigns.
Choose to establish horizontally scalable architecture that is service-oriented, capable of being changed as the need arises.
3. Consider third-party integrations
Unlock the full potential of your educational video content by pairing it with strong third-party integrations.
LMS and CMS integrations enable your team to do more with less, providing access to in-video quizzing, translations, and scheduling options at the touch of a button.
4. Track your usage statistics
Establish a list of key metrics that assess videos from all possible angles. Customize desirable KPIs by date range, data range, or video to gather accurate data in an instant.
5. Become accessibility focused
Allow students of all abilities to access your videos with closed captions, screen reader support, and colorblind-friendly designs.
6. Implement data and metadata
Create and distribute data tags that enable students to find videos based on type, category, campaign, and much more.
7. Manage your uploads and captures
Allow students, staff, and stakeholders to upload videos to the VCMS within certain constraints. Note that captures from Zoom sources, webcams, and live broadcasts should be kept in their own folders.
8. Aggregate reporting APIs
Be sure that your video content can be aggregated into other APIs, especially for managing revolving metrics.
9. Consider global CDN options
Focus on worldwide CDNs to provide video access from anywhere at any time, boosting speed and load times considerably.
10. Look for cloud-based storage
Video files are extremely large, and localized access makes them difficult and unwieldy to send at scale. Cloud-based video storage provides access to educational videos from anywhere in the software bubble.
Manage All Aspects of Your Video Content with Warpwire
Implementing all best practices for educational video content management can be difficult without the right software. If you're looking for a content management platform with the tools that you need to properly curate, analyze, and measure your video's impact, Warpwire might be the perfect solution.
Warpwire provides access to each element listed here and is 100% adaptable to any need or niche. Its clients believe that the cloud-based hosting platform is one of the best in the industry, making it easy to manage educational videos at scale.
The Warpwire team has partnered with many of the biggest educational platforms online, including:
Discover a world of video management options right at your fingertips.
Warpwire's video platform provides analytics to help you track media assets, media libraries, and system-wide usage. Designed to explore engagement, Warpwire's reports provide deep insight into how your institution interacts with media.

To see how we can help you better leverage your video content, get in touch with us today!
Related Insights
Sign up for our newsletter