Top 10 Golden Rules for Good Business Meeting Etiquette
Nov 13, 2019 Read Time: 4 min
by Cadmium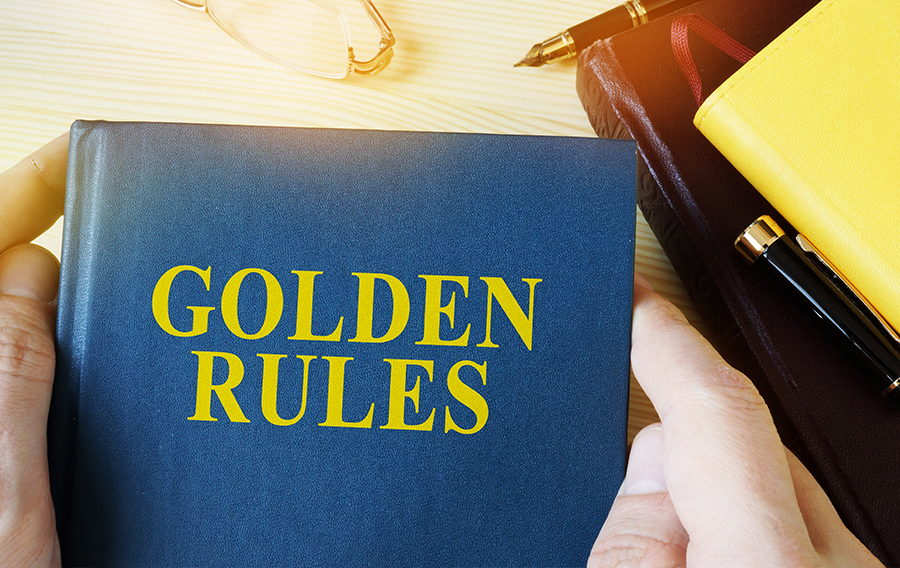 Written by Amanda McPhail, Book Manager at IQ SmartCenter
The way you present yourself at work is highly important. It can be easily undermined, compelling you to think that it's a part of your life's routine and wouldn't matter much.
Well, think again.
Your business meetings, irrespective of the fact that how old your client is or how long you've been meeting with them, do a great deal by providing you with an edge over your competitors. For newer clients as well as the old ones, you must strive to make a lasting impression.
This is only possible through the way you conduct yourself. The client may hear the same offer from several other companies, but your etiquettes and business-conducting behavior can make a drastic difference.
Meeting the rules of professionalism can help you nail the deal successfully. Moreover, it will project a positive image of your organization and build your reputation in the market.
With business meetings, you cannot predict anything. They can either be really good or fall apart completely in just a blink of an eye. This demands you to remain highly vigilant the entire time. You've to be prepared for the worst and know how to tackle all sorts of situations while remaining mindful of business etiquette.
Go for problem-solving approach if a conflict arises. If you find the client disagreeing with you, be ready to bounce more ideas. If you see the deal falling apart and client losing their interest, make a strong comeback by understanding the needs and preference of the client.
While doing all this, there are some business etiquette rules that you need to stick by. For your convenience, we've accumulated the rules in the sections below. Let's have a look.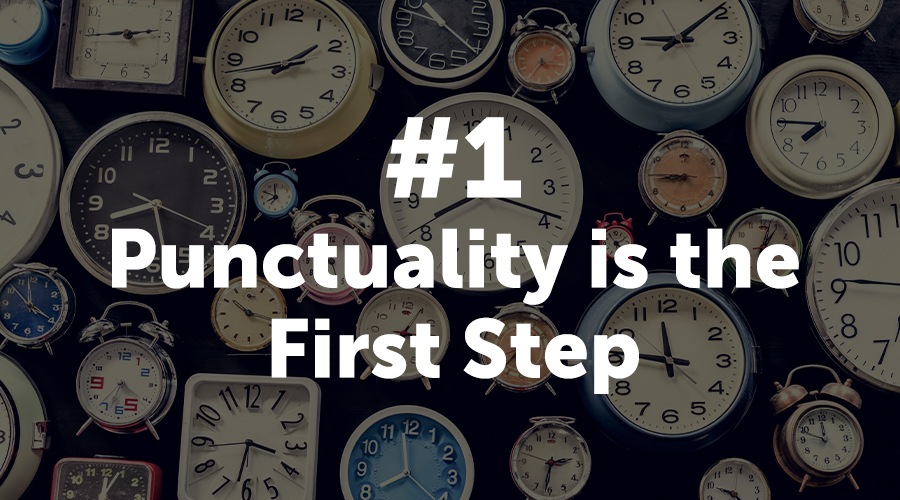 1. Punctuality is the First Step
No matter how old the client is or no matter how good your existing relationship with them is, arriving late to the meeting venue should never happen. Always arrive on time – preferably a little early than the assigned time.
This shows that you value the time of the client and you take commitments seriously. Moreover, arriving early actually helps you settle in, get comfortable in the space and build your composure before the meeting starts.
Reaching right at the time of the meeting, or late in worse cases, won't let you settle in properly and is likely to affect your productivity during the session.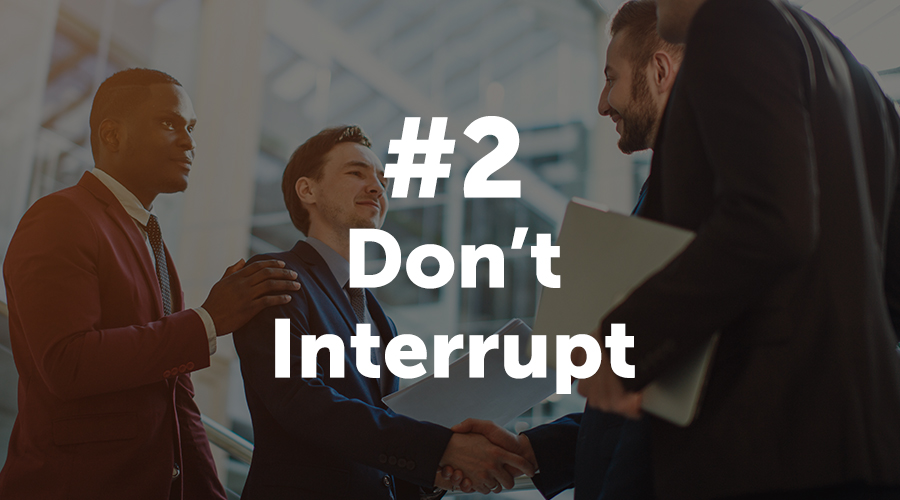 2. Don't Interrupt
Interrupting someone while they are in the middle of a sentence is bad etiquette even in normal situations. You should clearly steer away from doing so when in a business meeting. Let the person complete their statement. Make sure you listen carefully to all the people.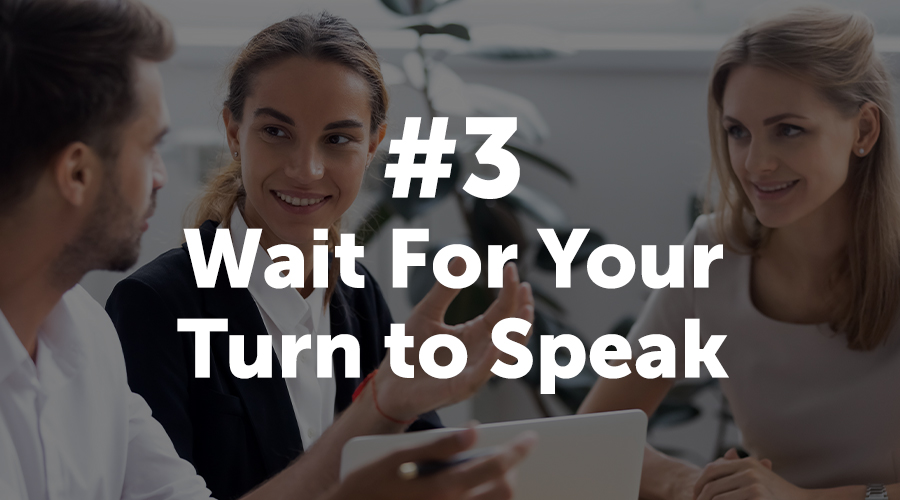 3. Wait For Your Turn to Speak
Wait for your turn to speak, and if another person speaks at the same time as you do, it's always courteous to invite the other person to continue. If someone asks you a question, don't cut them off in between and let them voice their concern completely.
4. Keep Yourself Calm
Losing your cool or getting riled up doesn't really add up to your professionalism. This affects your image rather negatively. Especially during a business meeting, you should retain your composure and stay calm. If you don't like someone's point of view, don't contradict right away.
Present your point in the training room in a more subtle way and carry a diplomatic stance. Instead of saying that you don't agree or the other person is wrong, you can be more respectful and say that you appreciate other person's view and would like to shed light on another aspect for the members to consider.
This would highlight your point without making the other person feel contradicted by you.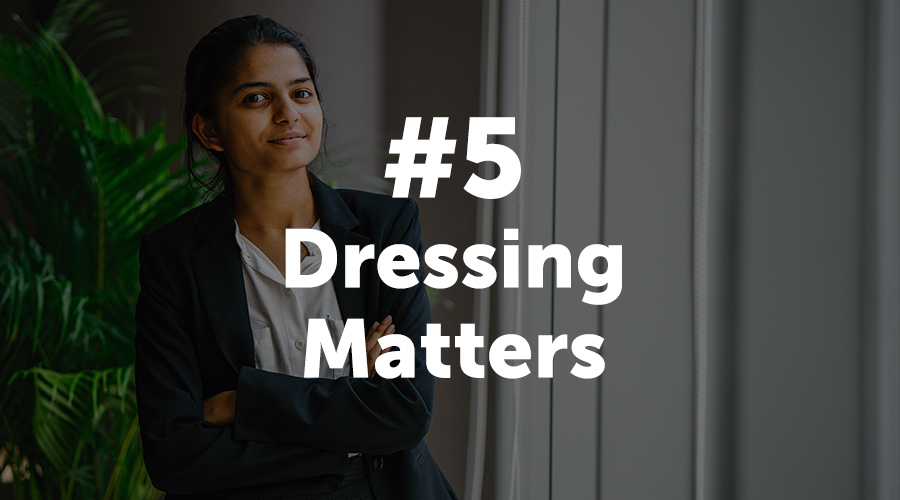 5. Dressing Matters
We're now getting away from the conventional formal suits that were a mandatory part of corporate culture, and moving towards semi-formal dress codes. But you have to remain vigilant about your dressing when you're attending a meeting.
Be it with a client, within your organization, or in a training room, you should always dress according to the event. Your dressing makes the first impression on the audience at the meeting venue. Coming to a sales pitch dressed casually will definitely not settle well with the client. Good dressing equates to good manners! They may develop a notion that you aren't professional or serious about the deal.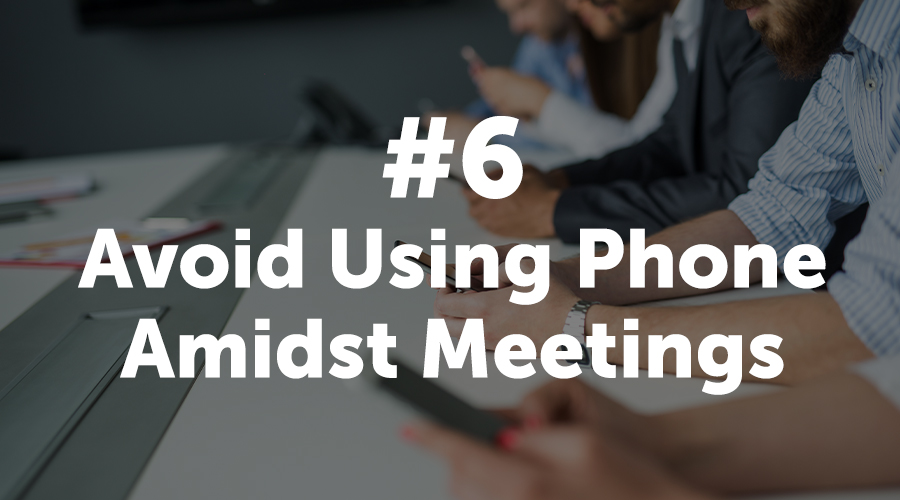 6. Avoid Using Phone
Attending a call or scrolling through your screen in the middle of the meeting is highly unprofessional. It should be avoided at all costs unless it's something that is highly urgent and cannot be put off. The best way is to put your phone on silent so that it doesn't distract you during the meeting.
If you've to attend the call, make sure to excuse yourself from the meeting so that the proceeding doesn't get affected.
7. Avoid Bringing Extra People
If you're visiting a client or another company for a business meeting, make sure you only have relevant people with you. Don't take any more people than necessary or required. Also, it's polite to inform the client or the organization beforehand about the number of people visiting so that they can make arrangements accordingly.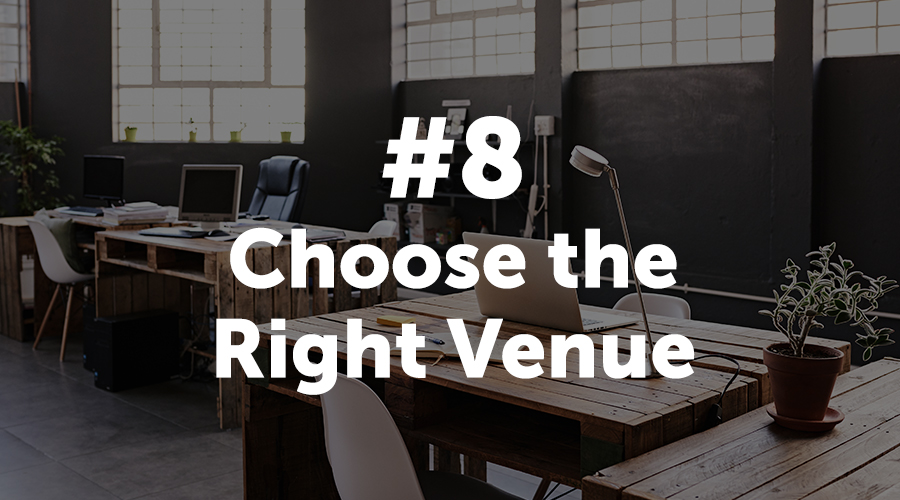 8. Choose the Right Venue
If you're having the meeting inside your office building, make sure to choose the right meeting venue. The place must be able to accommodate all the attendees comfortably and should have all the necessary equipment required for the meeting.
Make sure to double check the functioning of things like a projector and air conditioner so that you don't run into any surprises later on.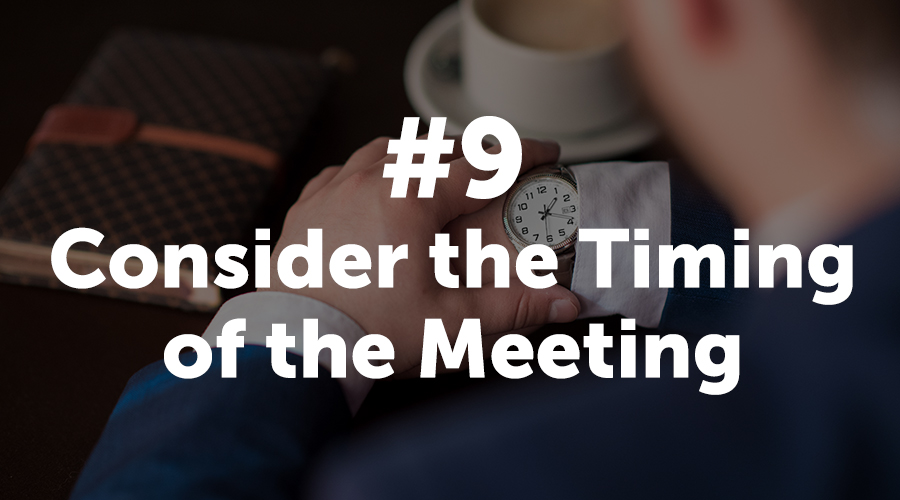 9. Consider the Timing of the Meeting
If you're having a meeting with the top management or executives, make sure you know the time slots they are available in. Choose the slot that is feasible for all. Also, it's best that you give them the agenda and the breakdown of the meeting before the meeting so that they know what to expect. If you're planning a conference agenda, consider using a software tool to help automate the process.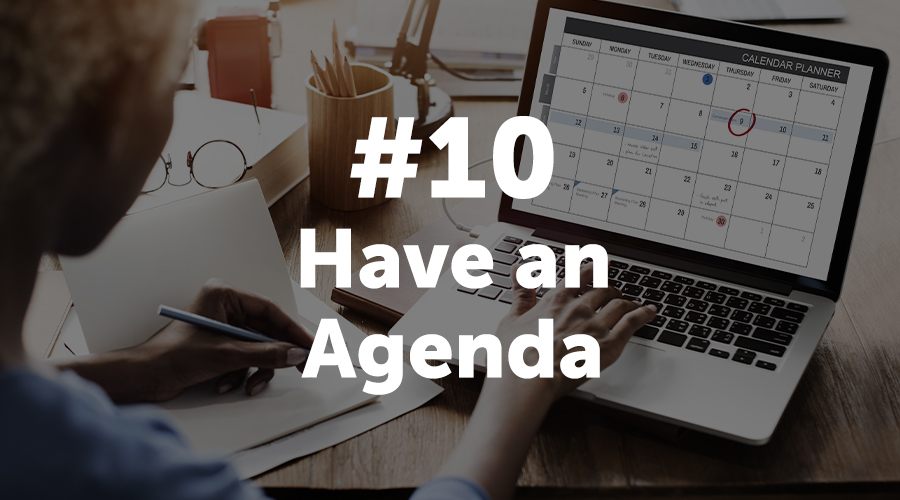 10. Have an Agenda
The more organized you are, the better you'll be able to participate in the meeting. You should be well aware of the details you need to address in the meeting and what you'd say at what time. Keep things simple and plan in advance.
These strategies and rules are very simple to apply. You can easily adapt them by practicing a couple of times, and you'll see how much improvement they can bring in your overall corporate behavior.
About Amanda
Amanda McPhail runs the booking team for IQ SmartCenter—a sleek and modern San Diego meeting venue. Her expertise is in the wedding and event industry, and she enjoys blogging about the latest trends and industry topics.
Sign up for our newsletter