What to Expect from Your Educational Video Management System
Jun 16, 2022 Read Time: 3 min
by Cadmium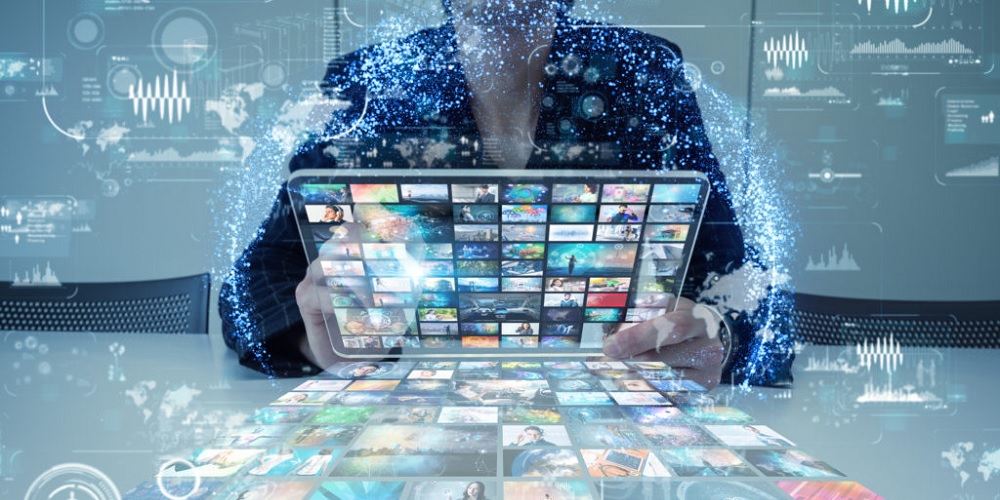 The past few years have shown us that video is, without a doubt, the future of education. The numbers speak for themselves, with an overwhelming majority of educators agreeing that video is an essential part of students' learning experiences. Studies also suggest that video improves educational outcomes. So, it's no surprise that video has become a staple on college and university campuses throughout the world.
The increased use of video in the classroom has led to the need for tools to organize and host schools' video content. An educational video management system provides schools with a central location to store and manage video content, making it more accessible to students and easier for teachers to create, upload, and share content with learners.
Given the integral role that video has in the classroom, your school should invest in a platform that meets its needs. This article will explain what institutions of higher learning should expect from their educational video management system.
Ability to Organize and Store Videos
If you've ever stored a video on your phone or computer, you know that it can take up a large amount of space. The size of a video file may range from several kilobytes to gigabytes, depending on its length, quality, and other factors. The typical LMS isn't designed to handle files of this size, but a video management system is, so schools can manage their video content without worrying about using up precious storage space.
Such a system also makes it easy for educators to organize and curate course content in media libraries based on subject or theme, including uploading videos, images, and audio to the libraries. Instructors can also customize settings and add tags to collect related content and share it with specific users and groups, making it easy for learners to locate what they need.
Easily Accessible Video Content
Today's generation of students is accustomed to accessing video whenever they want, wherever they are, with many visiting platforms like YouTube to learn new skills and increase their knowledge about topics that interest them. By enabling learners to access video content on demand, video management systems make schools' video content just as accessible as what's on YouTube and other video-sharing platforms. Interactive transcripts also allow learners to search for relevant information within the video, making the content more accessible.
LMS and CMS Integration
Your school likely uses an LMS or CMS, making it essential that whatever video management system you choose integrates seamlessly with your institution's existing resources. While your school's LMS/CMS provides educators with powerful tools, these are not optimal for managing video content.
Choosing a system that works with your institution's LMS enhances the learning experience by allowing students to access video content side by side with course material. This empowers learners to engage in independent study, learning at their own pace.
Secure Content
Not only does a video management system give your school a central location to store video content, but it also enables your school to share that content securely. While it's unlikely that many videos created by your students and faculty contain sensitive information, that doesn't mean you want to make all your video content available to the public. Securing your school's video content helps prevent piracy and theft.
Being able to store and share content securely allows educators to maximize learners' engagement with video content and encourage collaboration while protecting content against unauthorized access. To ensure the security of your video assets, your institution should ensure that its video management system has asset-level security. This enables schools to publish video content on public websites while limiting access only to authorized users. In this way, public and protected videos can exist alongside each other on the same website. To view a protected video, users must log in through their LMS or the school's video management system. Whether a video is shared on social media or via email, schools can know that it's secure.
Live Broadcast and Chat
Video management systems for education enable instructors to stream high-quality video on demand, enhancing the learning experience. For example, Warpwire makes it easy for users to create a live broadcast in any major web browser, including Google Chrome, Microsoft Edge, Opera, and Mozilla Firefox.
There's also an option to make the live broadcast public, private, or only available to select users. With Warpwire's live broadcast, participants can use the text-based chat to ask questions or comment while watching, so they can communicate with the host and anyone else watching.
Analytics for Media Assets
Video analytics give instructors the tools to assess how their video content is performing. Warpwire's analytics for media assets give instructors information on learners' viewing habits, including whether they've watched a video to completion, how much of a video they've watched, and which videos were watched during a specific time period. Educators can use these analytics to tailor video content to increase engagement and meet learners' needs.
Final Thoughts
As video continues to play a central role in higher education, it's crucial that schools provide their faculty with the resources that they need to effectively manage video content and maximize student engagement with it. An educational video management system gives schools the tools to organize their video content in a central location, making it easy for instructors and learners to access and share it. By investing in the right system, colleges and universities can prioritize the future of video learning on campus.
Warpwire's video platform provides analytics to help you track media assets, media libraries, and system-wide usage. Designed to explore engagement, Warpwire's reports provide deep insight into how your institution interacts with media.

To see how we can help you better leverage your video content, get in touch with us today!
Related Insights
Sign up for our newsletter